Schwed & Associates
Dealing with the disasters is this company's business. When their disaster of a website needed a re-do, they came to iNET Web.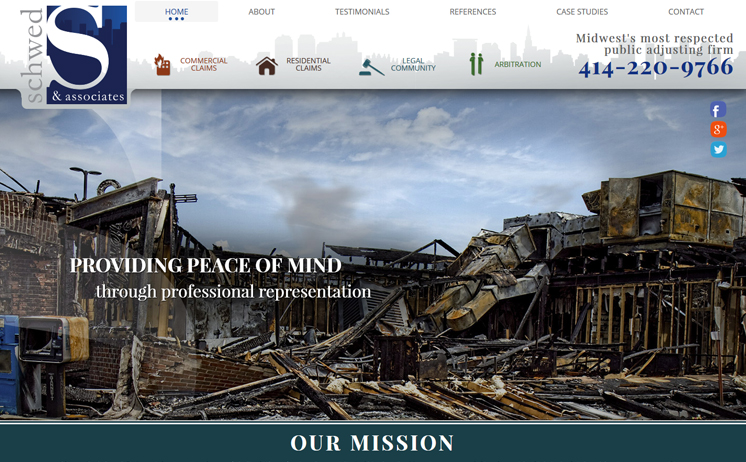 Click the links above to learn all about the unparalleled web marketing services that provided Schwed & Associates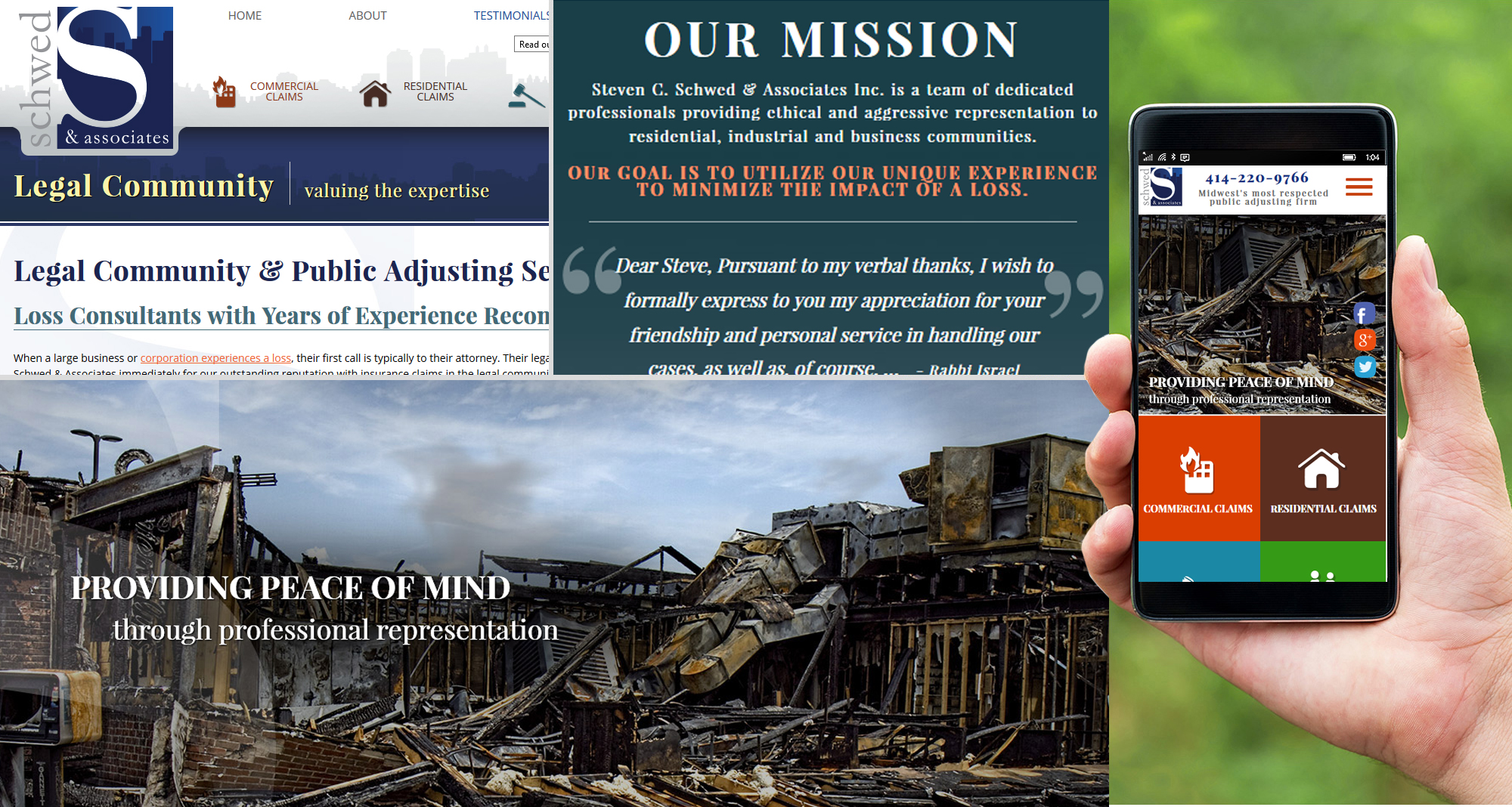 Schwed & Associates
Schwed & Associates is a Milwaukee-based professional adjusting services for commercial, industrial and residential policyholders dealing with losses from fire, flooding and other catastrophes. They handle dealing with insurance companies to help clients get the most from their insurance claims.
Website Dilemma
With only a basic, template-based website with no search engine optimization, Schwed & Associates was relegated to internet obscurity. They came to iNET for a complete re-do of their website and an infusion of our profit-generating SEO.
Technology Implemented
Search engine optimization – Layout and Graphic Design – Mobile Responsive Design – Programming – Creative Genius Branding & Copywriting –Content Management System – HTML –CSS – jQuery
Outcome
iNET-Web designed and built a custom website with all the information prospective clients would need to know. Since the new website launched, Schwed & Associates has been on a steady rise to the top of search engine results pages for the keywords most prospective clients use when searching online for insurance adjusters and they've seen a huge increase in online inquiries.