Capital Heating & Cooling
Local HVAC companies need an impressive online presence, too! Capital Heating & Cooling knew to call in the experts at iNET when they needed a custom website, content, SEO strategy, logo and radio ads to turn their competitors to dust.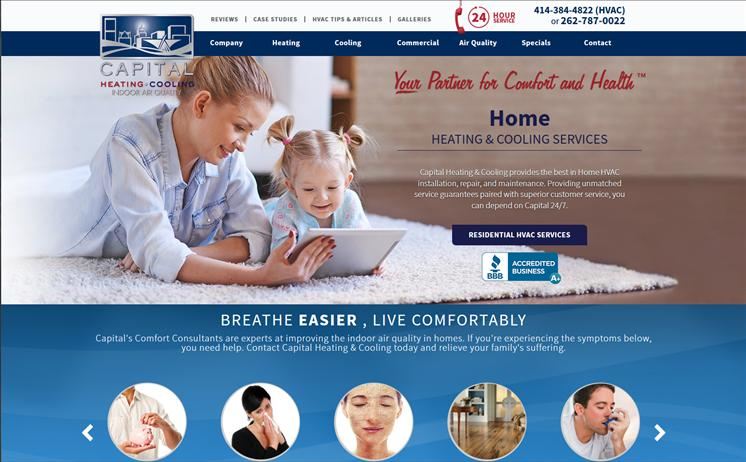 M
Logos visually define a brand. The iNET designed logo for Capital HVAC can be used on everything from print and TV ads to business cards.
M
Capital HVAC radio ads help to keep you informed so you know who to call when you're left without heat.

Click the links above to learn all about the unparalleled web marketing services that provided Capital Heating & Cooling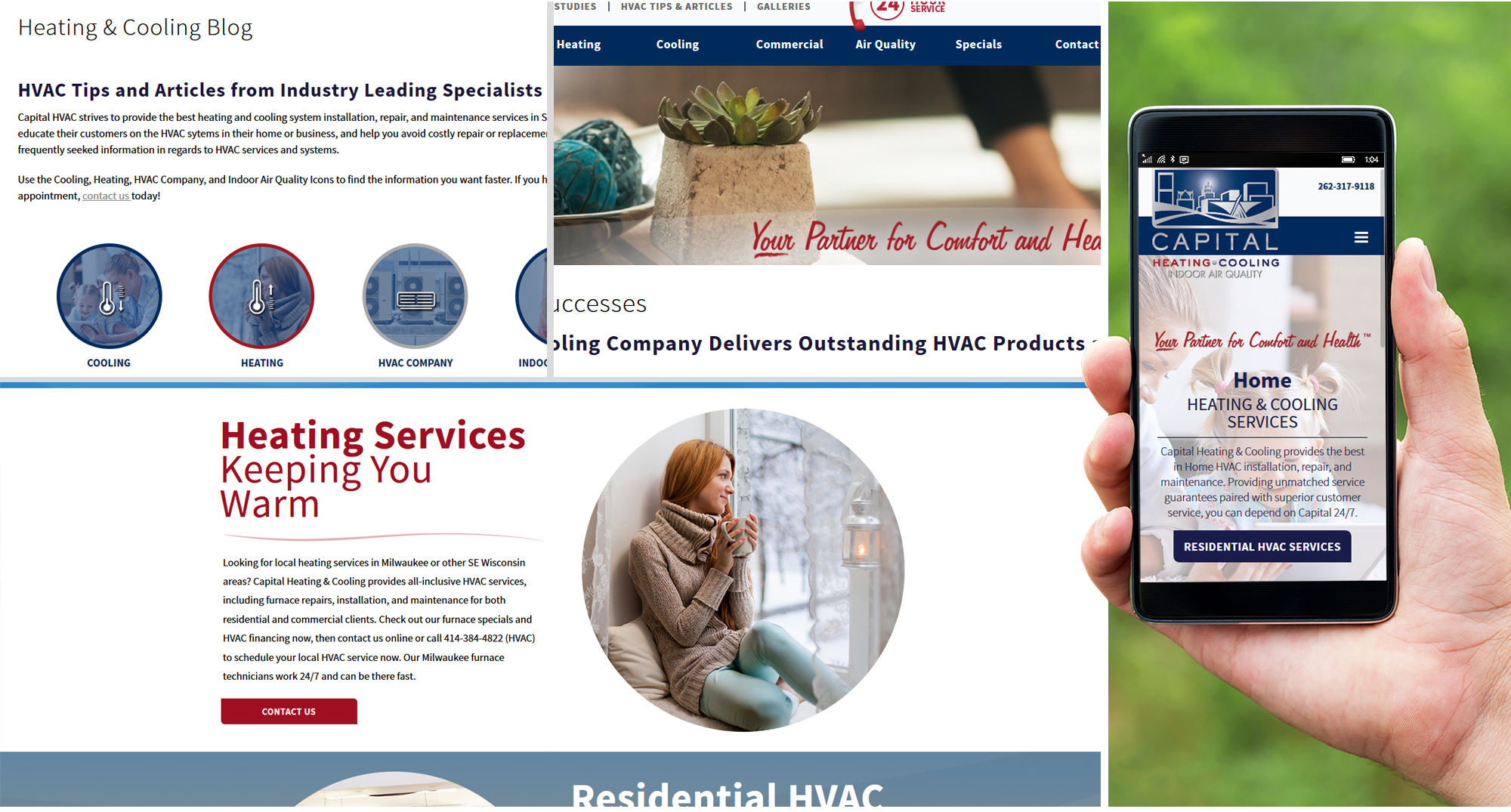 Capital Heating and Cooling –
Capital Heating & Cooling is a New Berlin-based residential and commercial HVAC service serving the greater Milwaukee and Racine areas. In addition to servicing HVAC equipment, they sell and install new equipment. With 24/7 emergency service and a 100% satisfaction guarantee on all their work, Capital Heating & Cooling is a trusted Milwaukee company.
Website dilemma –
Capital Heating & Cooling had a Wordpress template website that was taking up a lot of their time and delivering little revenue in return. With no search engine optimization, it wasn't showing up in the results page when prospective customers searched for a local HVAC company. If anyone could turn up the heat on Capital's internet presence, iNET could.
Technology implemented –
Layout and design – Logo development – HTML – CSS – Flash – Search Engine Optimization – Video Production – Radio Production
Outcome –
iNET migrated the existing content from Capital's old website into a new, custom-designed site. We expanded and optimized it so search engines would notice it. iNET Web's in-house video production crew also recorded introductory videos of every employee so potential customers could see who they were dealing with. Capital wisely signed on with iNET for ongoing Search Engine Optimization work, and we produced a targeted radio campaign. As the site has grown in size and awareness of the business increases, so have the leads Capital enjoys every month!
See the power of profit-generating websites for yourself. Contact iNET Web today.