Umbrella Bar
This outdoor bar in Waukesha needed a way to entice new customers. iNET-Web came up with sumptuous menu design for their food and drink offerings.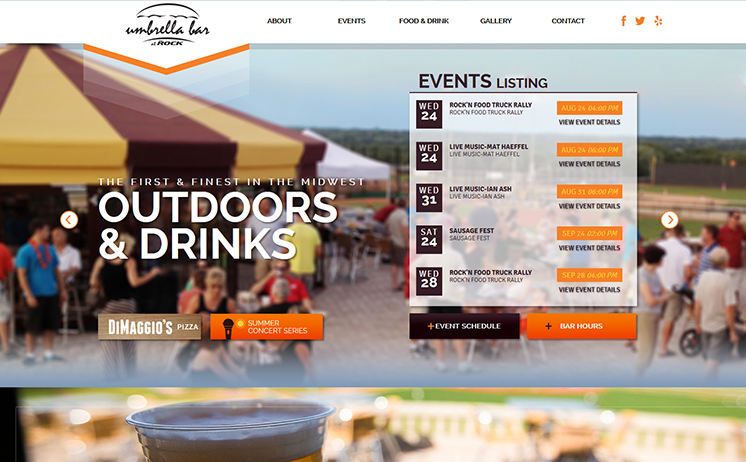 Click the links above to learn all about the unparalleled web marketing services that provided Umbrella Bar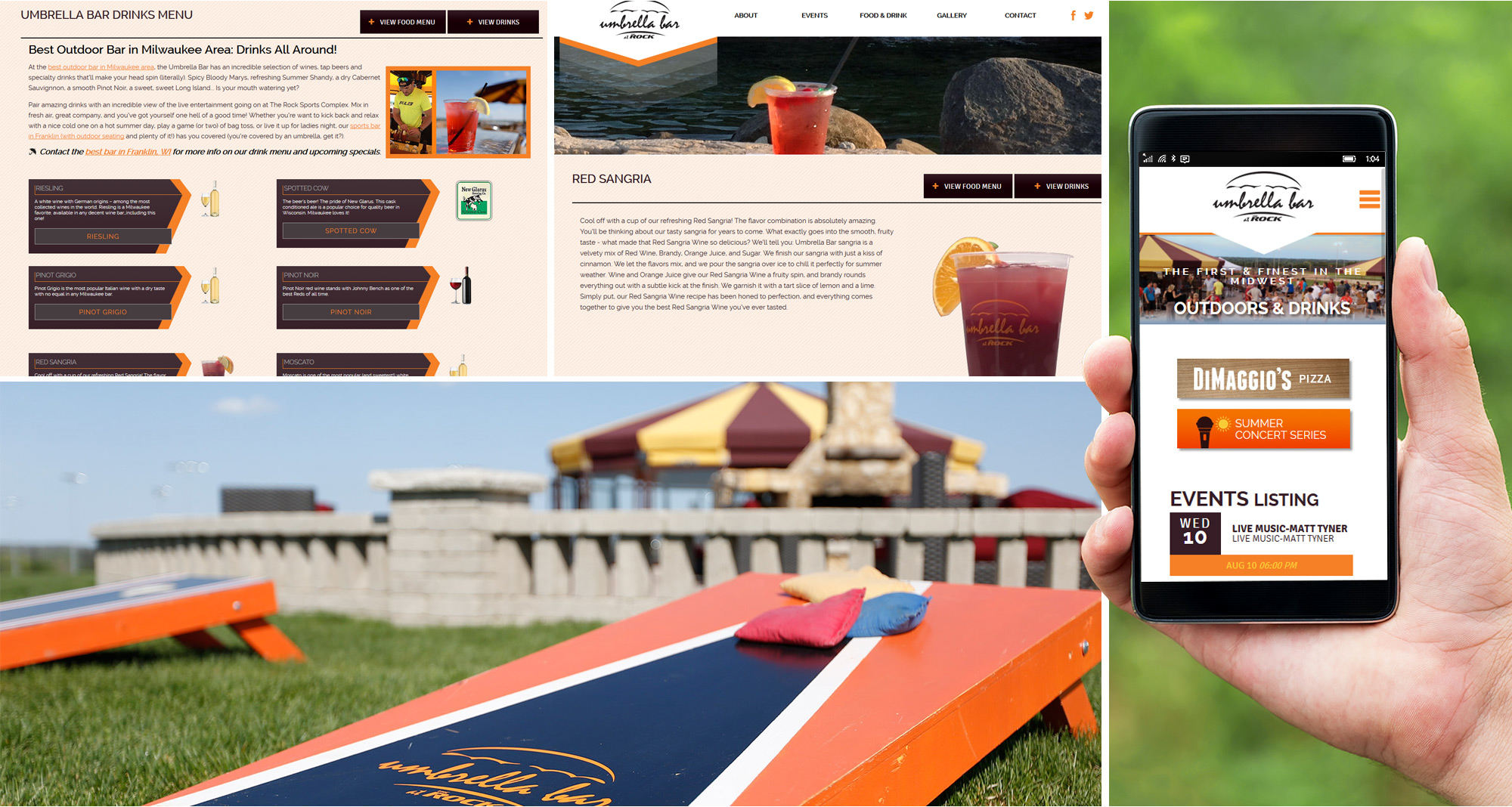 The Umbrella Bar
Sitting atop the hill at The Rock Sports Complex in Franklin, WI, the Umbrella Bar gets its name from the enormous umbrella over the bar area. The beautiful patio has an outdoor fireplace, a fountain and plenty of seating for anyone looking to relax and watch the baseball players in the fields below… or just to take in some sun.
Website Dilemma
The Umbrella Bar had no website and no online identity whatsoever before coming to iNET. While anyone visiting The Rock would likely spot the Umbrella Bar, iNET saw an opportunity to develop a website which would not only attract those already at The Rock, but also draw in people who weren't necessarily interested in baseball.
Technology Implemented
HTML – Creative Genius Copywriting – Search Engine Optimization – Layout Design – Content Management System
Outcome
Thanks to the success of their new site developed by iNET, the Umbrella Bar is constantly packed with baseball fans when the weather's nice. Besides drawing parents and spouses of baseball players, events like the summer concert series and food truck rally draw patrons from the Franklin area looking for something different from the typical bar experience. In addition to great mixed drinks and beers, the Umbrella Bar is known for DiMaggio's stone-fired pizza (also on The Rock grounds).
Call iNET at 262-574-9400 to learn how you can get started on your new professional website!