Welders Supply Company
From "we don't think people will buy welding supplies online, let's focus on the storefront" to millions of dollars in online revenue, choosing iNET as a marketing partner was the best business decision Ed and Pete ever made. Check out their current website to see what taking ecommerce seriously looks like.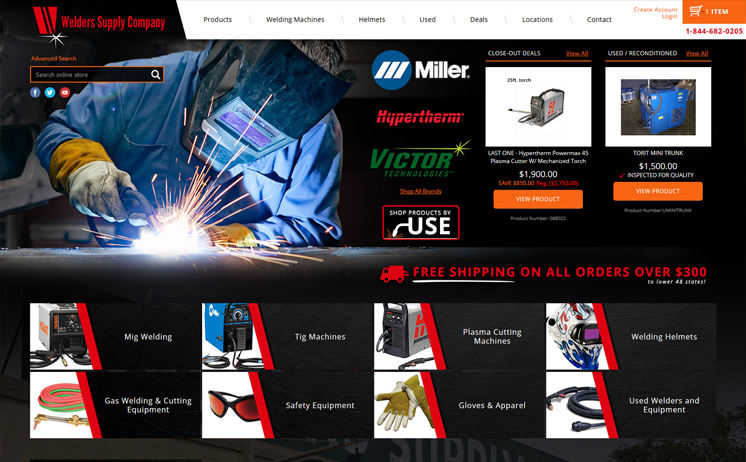 Responsive:
Welders Supply Company has a responsive design for all mobile devices, ensuring the website can be viewed on smartphones and tablets as easily as on desktop computers.
SEO:
Through SEO, iNET optimized the Welders Supply e-commerce platform to achieve unprecedented annual sales.
Copywriting:
iNET copywriters captured lightning in a bottle by getting Welders Supply content ranked on Google, all the while creating fresh and engaging content for potential customers.
Video:
People want to know exactly what they're buying before taking the plunge, and with iNET's video and photography, this is exactly what was done for the Welders Supply website.
Custom Programming:
Custom development on the Welders Supply shopping cart is cutting-edge, with follow-up emails automatically sent to everyone with an abandoned cart.


Click the links above to learn all about the unparalleled web marketing services that provided Welders Supply
"The site was consistently selling less than a thousand dollars every month. Since iNET started working to win on search engines sales continually increase. Right now we are selling half a million dollars per month AND that doesn't include the people who pick up the phone after finding welder supply.com. It's literally having the income of a branch office without overhead. It's incredible."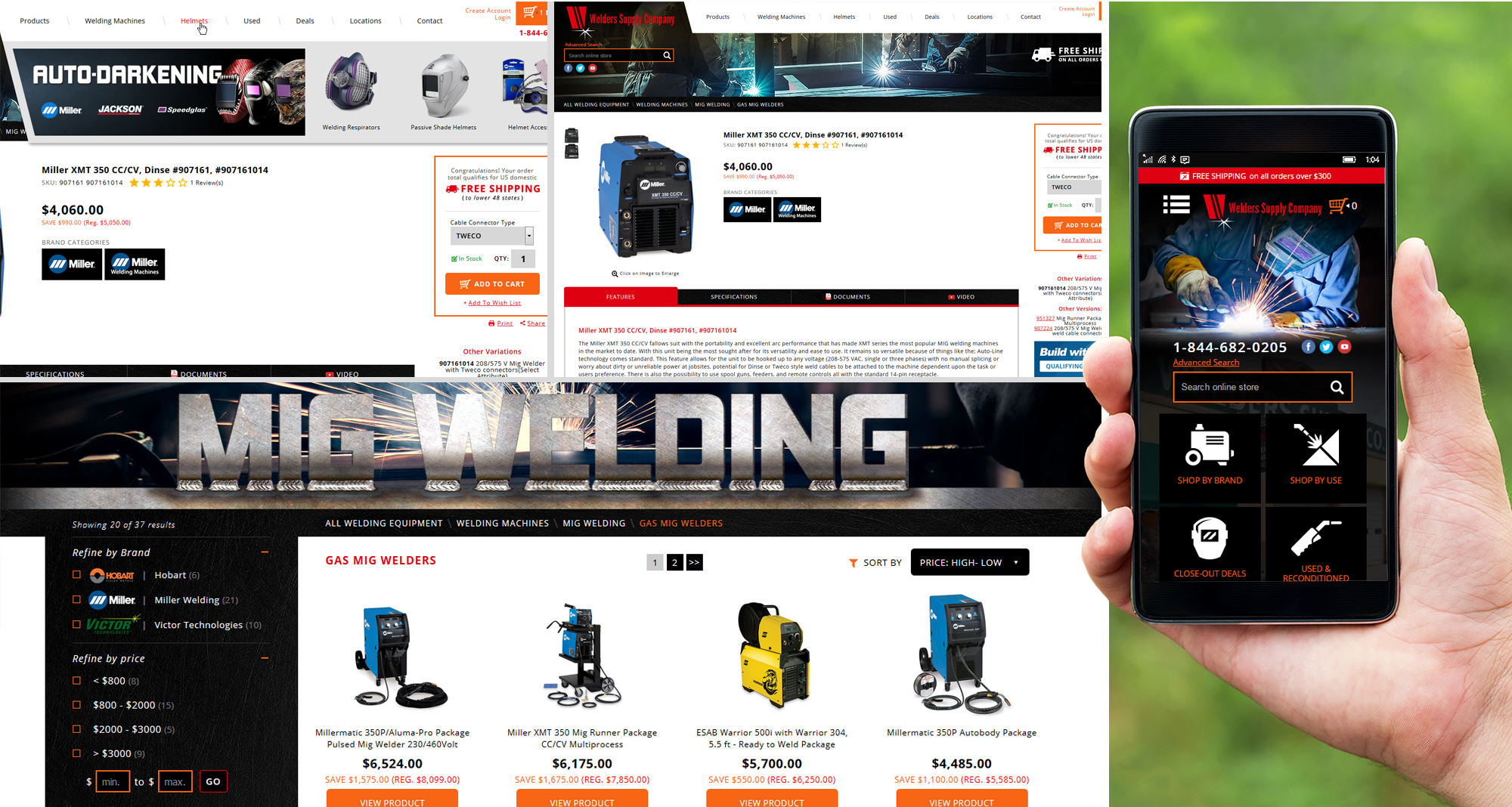 Welders Supply
Welders Supply has been a welding equipment supplier for over 70 years, providing southeastern Wisconsin and northern Illinois with metal cutting machines, safety equipment and welding accessories. In 2006, Welders Supply came to iNET-Web for a website redesign. In the beginning, Welders Supply wasn't interested in search engine optimization. In 2011, however, Welders Supply decided to hire us for search engine optimization, too. The results have been spectacular.
Website Dilemmas
Welders Supply had a visually unappealing website. Customers struggled to navigate it, and the site lacked an e-commerce platform. The absence of a user-friendly site editing program hindered Welders Supply's employees from making updates to their website. The site's poor design, coupled with an inability to add products or services, severely limited traffic and profitability.
Technology Implemented
Content Management System – Search Engine Optimization – Shopping Cart – Layout Design – Graphic Design - Adobe Photoshop – Shopping Cart – E-commerce Platform
Outcome
iNET-Web improved the website with a more user-friendly layout. INET-Web also implemented an easy-to-use content management system so Welders Supply could update pricing and products. In 2011, when Welders Supply invested in monthly SEO work with iNET-Web, sales really took off-- jumping from a mere $1,000 a month to $90,000 a month today.
With an increase in online sales of over a million dollars annually, Welders Supply experienced the power of website optimization with iNET-Web. The owner of Welders Supply is ecstatic about the deluge of online sales, and readily gave a few testimonials in iNET-Web radio ads. Now a firm believer in SEO, Welders Supply has invested even more in ongoing SEO.