LG Unlimited
If you're looking to buy or sell a home, you need LG Unlimited on your side. If you're looking to ramp up your web marketing, look to iNET Web.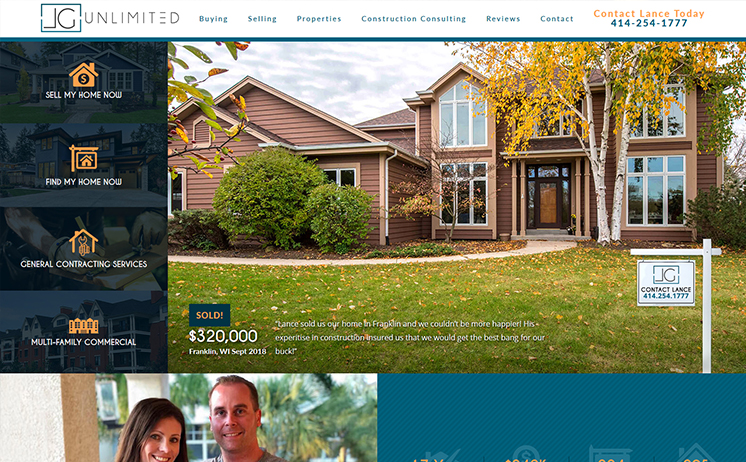 Click the links above to learn all about the unparalleled web marketing services that provided LG Unlimited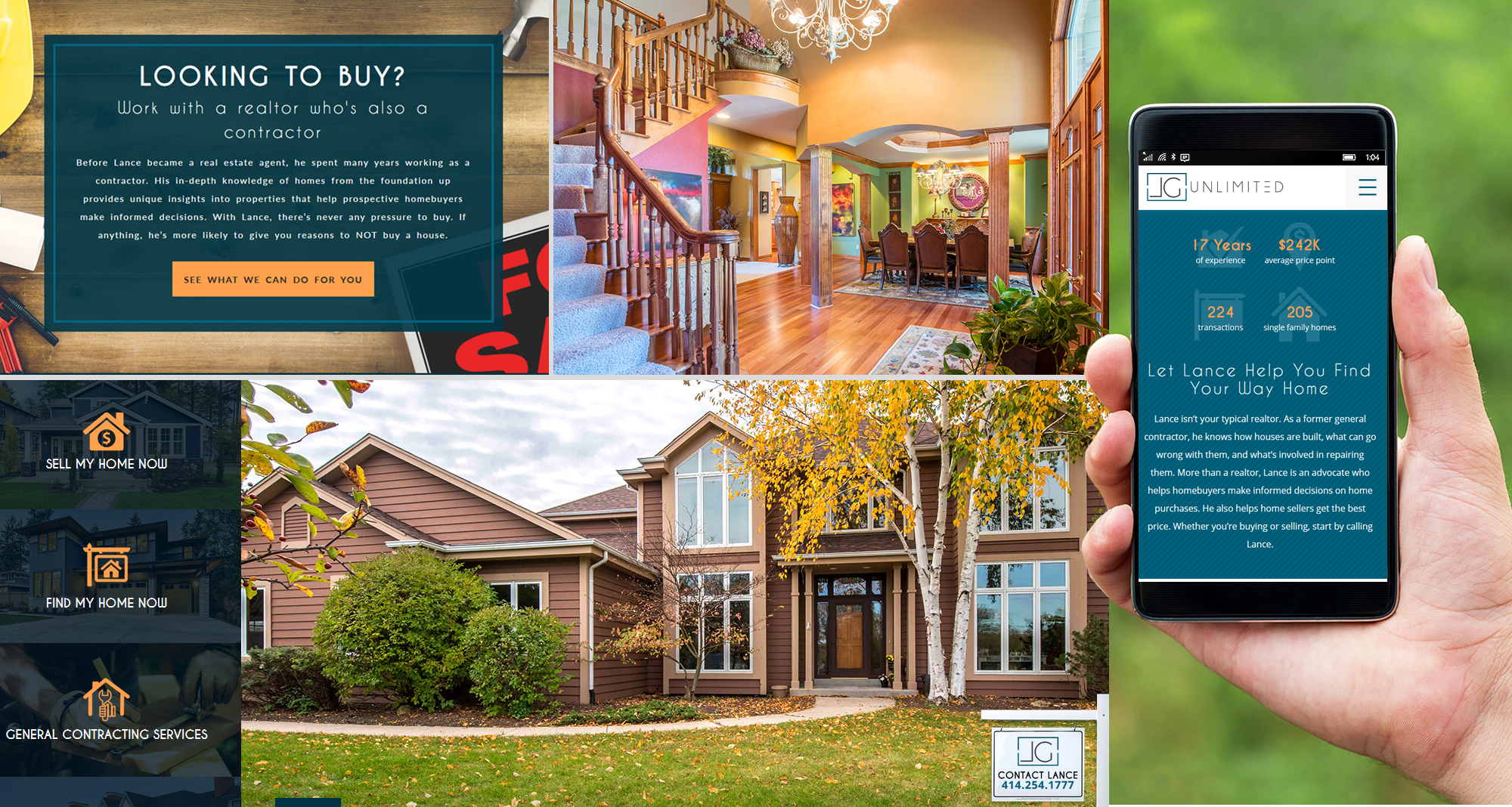 LG Unlimited
LG Unlimited is the brainchild of Lance Grimmord, a general contractor turned realtor. With over 17 years of experience in the construction industry, Lance brings a unique perspective and valuable insights for both buyers and sellers. His ability to spot problems before an offer is made helps homebuyers make informed decisions, and his knowledge of the fixes with the highest return helps sellers get the most for their properties.
Website Dilemma
LG Unlimited had a barebones page on an online service directory before coming to iNET Web. He knew he needed a website that would differentiate him from the typical realtors in the area, and he knew it would have to work well on cell phones and tablets. With a massive amount of glowing reviews from clients, he also needed a site that would allow him to easily add new testimonials as they came in.
Technology Implemented
Layout and design – Search Engine Optimization – Responsive Design – Copywriting – Content Management System – HTML –CSS – jQuery –HTML
Outcome
iNET Web designed and built a custom website that highlights the unique benefits of working with Lance. The new site has a mobile responsive design, meaning it displays perfectly on cell phones and other mobile devices. After the site went live, we trained Lance on our proprietary content management system so he can easily add new testimonials or make changes/additions to his site as needed.