Nineteen 88 Productions
Nineteen 88 Productions hosts events throughout Milwaukee and Waukesha, from family-friendly food fests to horrifying haunted houses. iNET-Web created a custom website to help locals find their upcoming productions.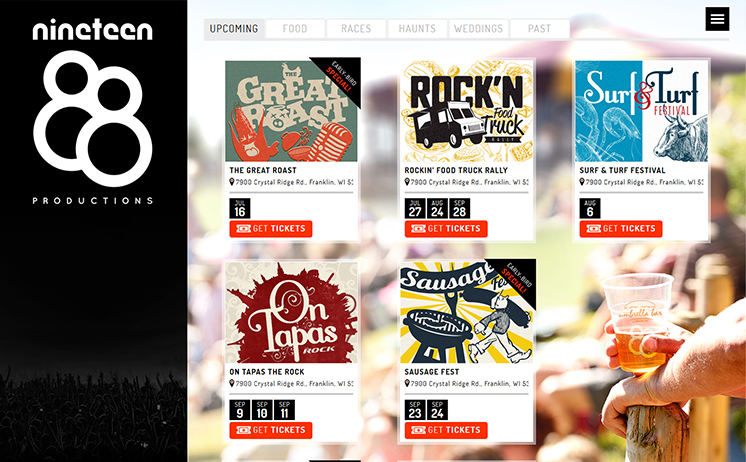 Click the links above to learn all about the unparalleled web marketing services that provided Nineteen 88 Productions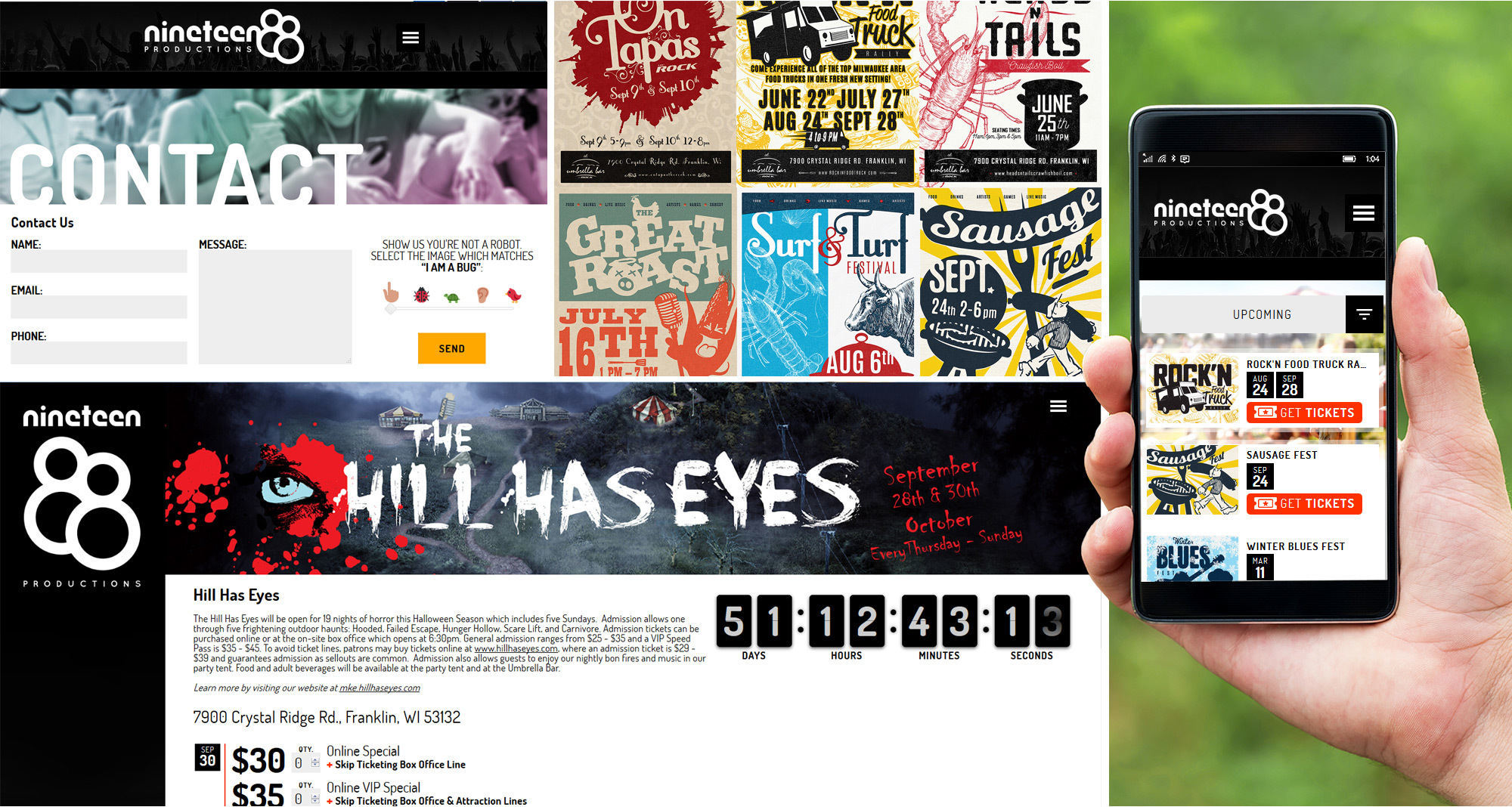 Nineteen88 Productions–
A division of Milwaukee Sports & Entertainment, Nineteen88 Productions brings special events to the various Milwaukee Sports & Entertainment operations. From the Halloween horrors of "The Hill Has Eyes" to concerts and fun food events like the Sausage Fest and Food Truck Rally, Nineteen88 Productions creates and promotes events held at The Rock Sports Complex in Franklin, Wisconsin.
Website dilemma–
An offshoot of The Rock Sports Complex, Nineteen88 Productions needed a website to promote the various events they hold throughout the year—both to attendees and to potential partners. Since iNET handles all the properties at The Rock Sports Complex, we were the logical choice for the job. (And, clearly, the best!)
Technology implemented–
Layout and design – Logo development – HTML – CSS – Search Engine Optimization
Outcome–
iNET created a visually compelling website for Nineteen88 Productions. Besides looking great, it loads fast and flawlessly on any browser and is optimized to get noticed by search engines whenever someone searches for things to do in the Milwaukee area. With our proprietary content management system, it's also easy for Nineteen88 to update content on the site as needed. With their new site, Nineteen88 is ready to rock through the 21st century.
Call or email the Creative Geniuses at iNET to learn how you can make more money through your website.