Cardinal Fabricating Corp.
Cardinal Fabricating Corporation specializes in metal shaping, assembly and welding. As one of the best in the Midwest, they needed a website to keep up. iNET was happy to deliver this well-built website.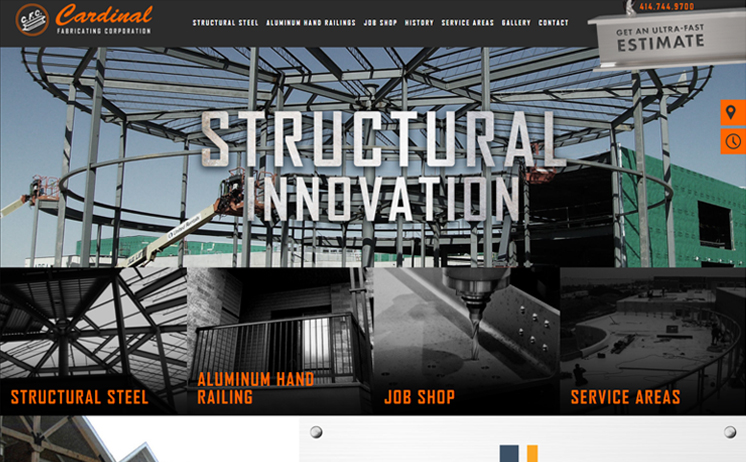 Click the links above to learn all about the unparalleled web marketing services that provided Cardinal Fabricating Corp.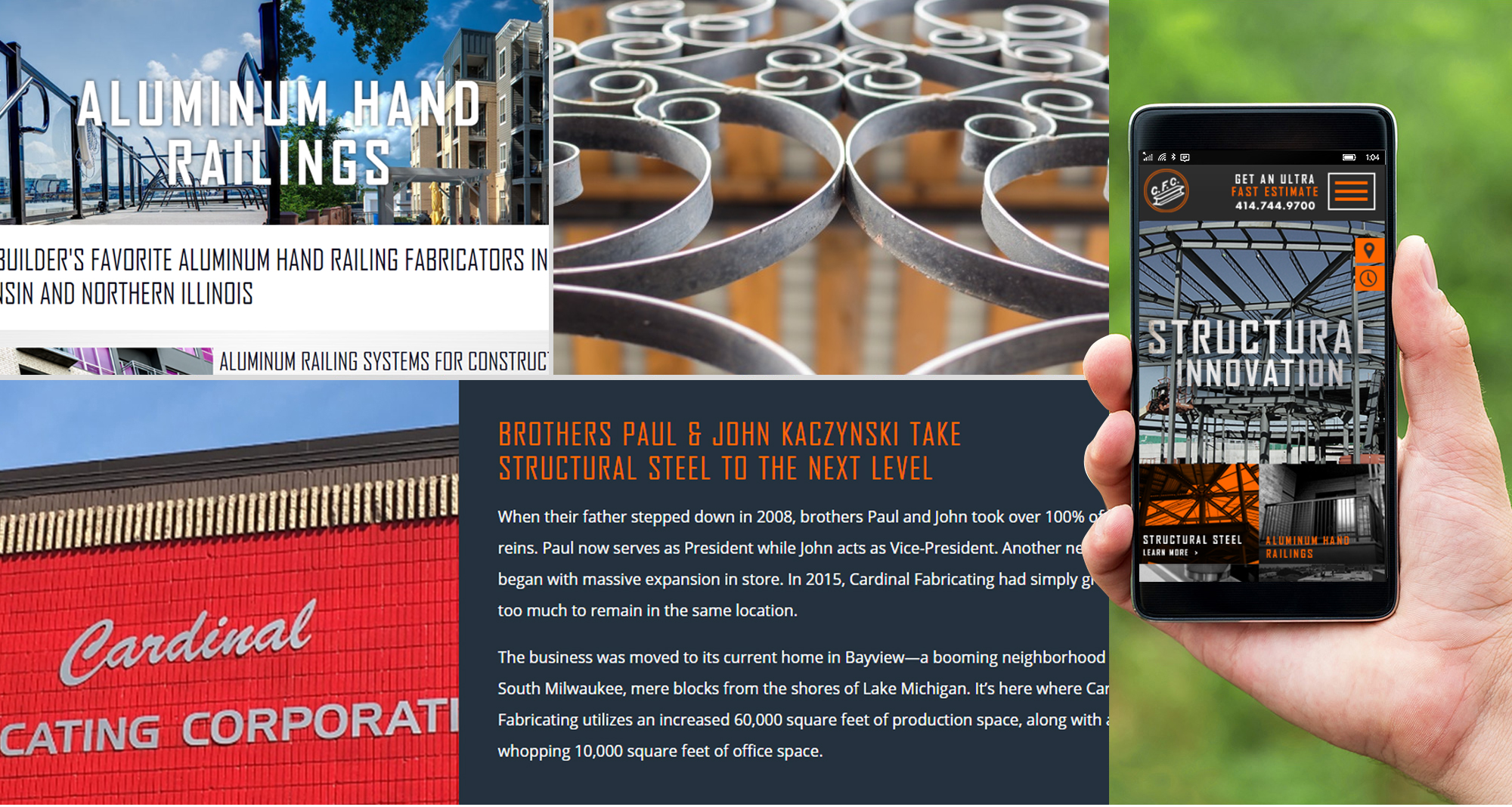 Cardinal Fabrication Corporation - Web Marketing for a Wisconsin Metal Fabricator
Cardinal Fabricating Corporation is a Milwaukee metal fabrication company providing everything from structural steel to ornamental hand railings. When they needed a new website fabricated, they turned to iNET.
Website Dilemmas
Cardinal Fabricating needed a revamped website to show all their available services and to facilitate placing orders online. They also wanted to promote the branded products they offer.
Technology Implemented
Search Engine Optimization – Layout design – Content Management System – HTML – Creative Genius – CSS – Flash – jQuery
Outcome
The new website iNET built has everything Cardinal Fabricating needed and more. All their services are covered, and their UltraLox brand is given a special place on the Home page. Thanks to iNET SEO, it's easier than ever for customers to find the website.