Giersch Group
Small business owners need all the help they can get. The Giersch Group's bookkeeping services are there for them with Milwaukee's best value in bookkeeping services. iNET Web is there for the Giersch Group with the best website design services in Milwaukee.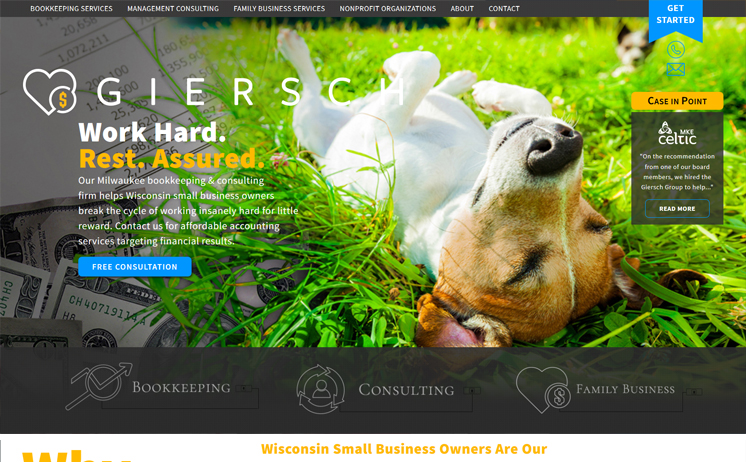 Click the links above to learn all about the unparalleled web marketing services that provided Giersch Group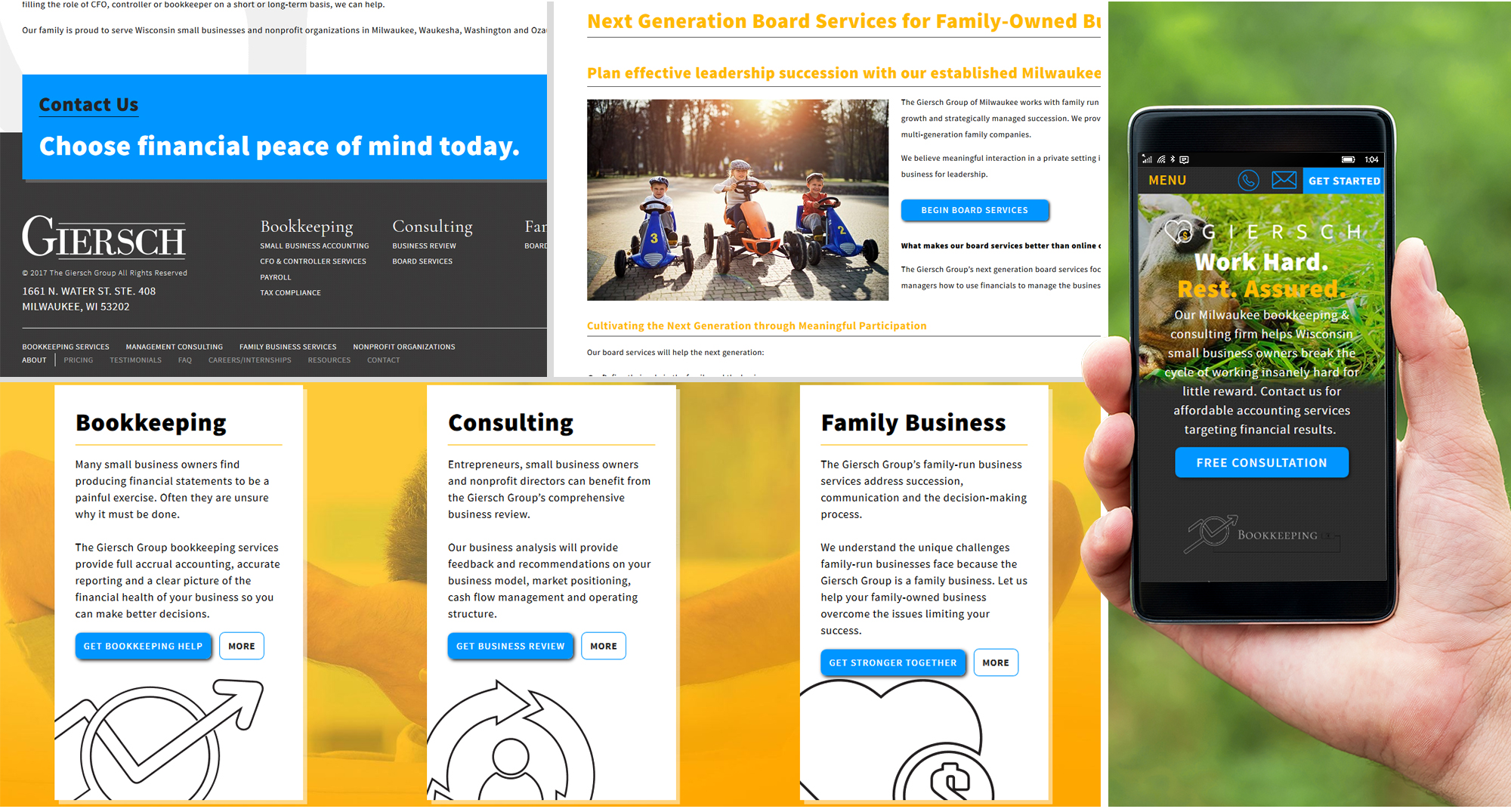 Based in Milwaukee, The Giersch Group provides bookkeeping and consulting services to small businesses throughout southeast Wisconsin. Coming from families who ran their own businesses, they have a unique understanding of the challenges facing small businesses and their need for affordable bookkeeping services.
Website Dilemma
The Giersch Group had a hack-job, 4-page website with no personality and nothing to convey the scope of their services. A total redo was sorely needed. A business partner of The Giersch Group had worked with iNET to get his website up and running, and he recommended us to The Giersch Group.
Technology Implemented
Search Engine Optimization – Layout and design – Creative Genius Branding & Copywriting – Radio Advertising--Content Management System – HTML –CSS – jQuery –HTML
Outcome
In just one year of their website going live, The Giersch Group was regularly getting qualified leads from businesses that found them online. They've opened two additional offices, one in Brookfield and one in Madison, hired a second CFO, and expanded their college internship program.