Crabby Charters
When you're looking for a charter fishing boat experience, look to Crabby Charters. When you're looking to reel in more customers for your charter fishing business, look to iNET Web.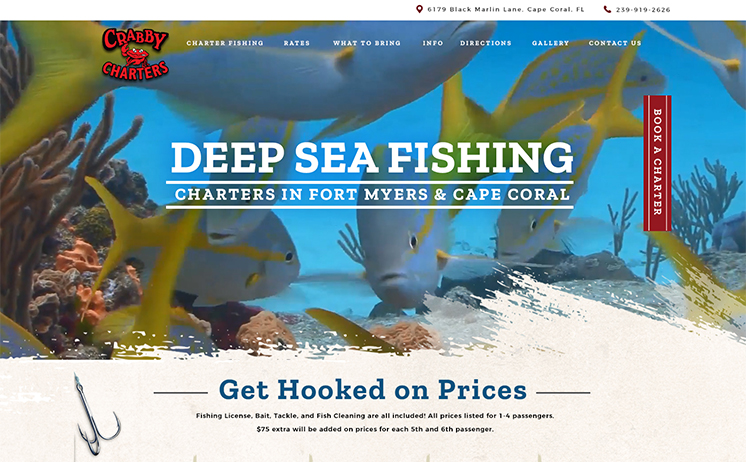 Click the links above to learn all about the unparalleled web marketing services that provided Crabby Charters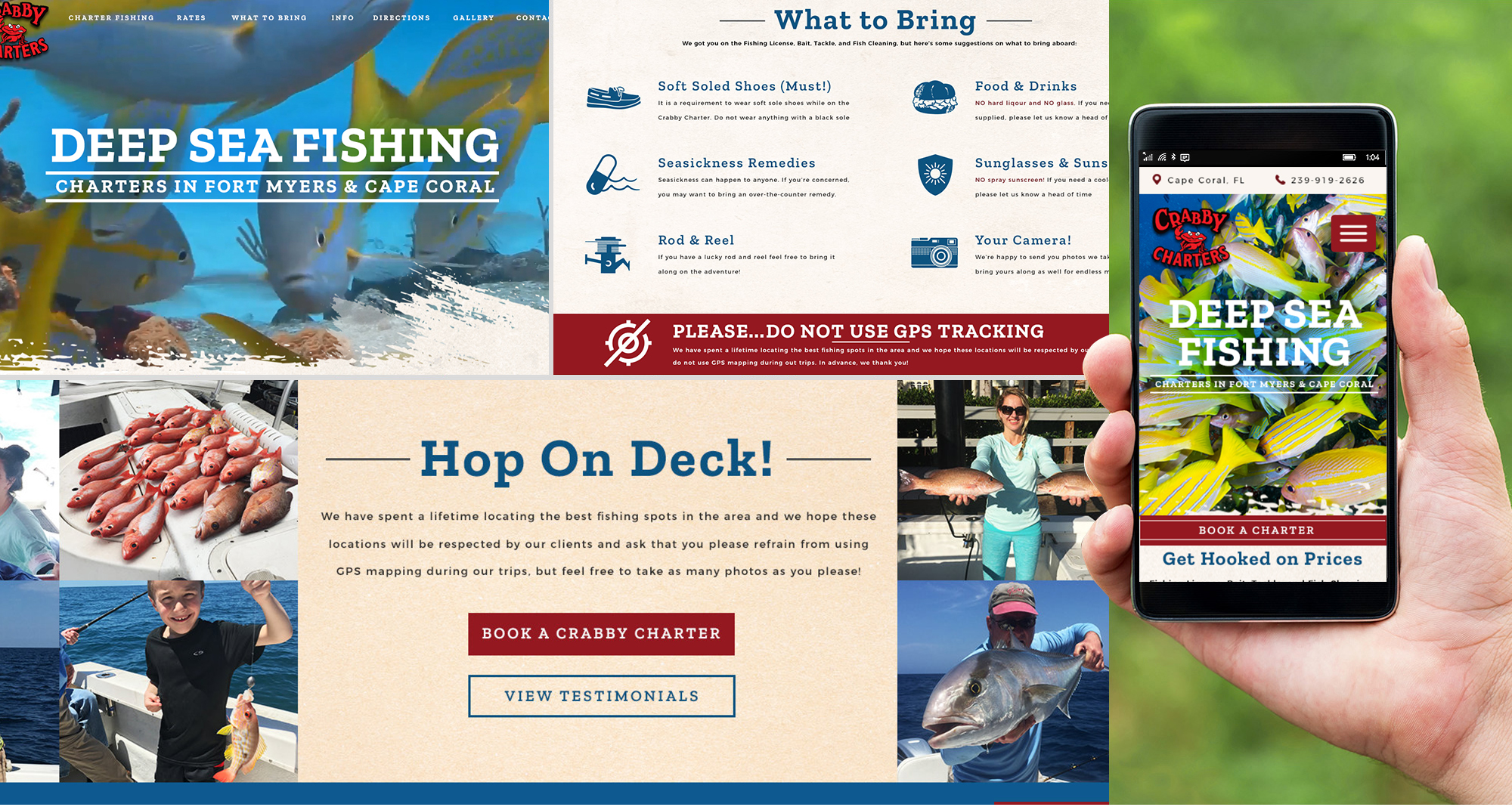 Crabby Charters
Crabby Charters is a Fort Myers-based charter fishing boat business. Captain Craig Best, a lifelong fisherman with a love of open water, goes all out to ensure a positive experience for his guests. In a similar way, iNET Web goes all out to ensure a successful, profit-generating website for every client.
Website Dilemma
Craig came to iNET Web when he realized a Yellow Pages ad wasn't going to keep his business afloat. Knowing he needed to get his business online in order to compete with other charter fishing boat businesses, he entrusted iNET Web to do what we do best.
Technology Implemented
Search engine optimization – Layout and design – Creative Genius Branding & Copywriting -- Content Management System – HTML –CSS – jQuery –HTML
Outcome
Since the website went live, Crabby Charters has been booked all season long. Prospective customers can get information on rates and where to find the good ship Crabby at the marina. A photo gallery lures customers with some of the incredible catches from previous excursions.