NSI Electrical Contractor
When this electrical company needed a new website, iNET Web delivered a professional re-design with a high-voltage infusion of SEO.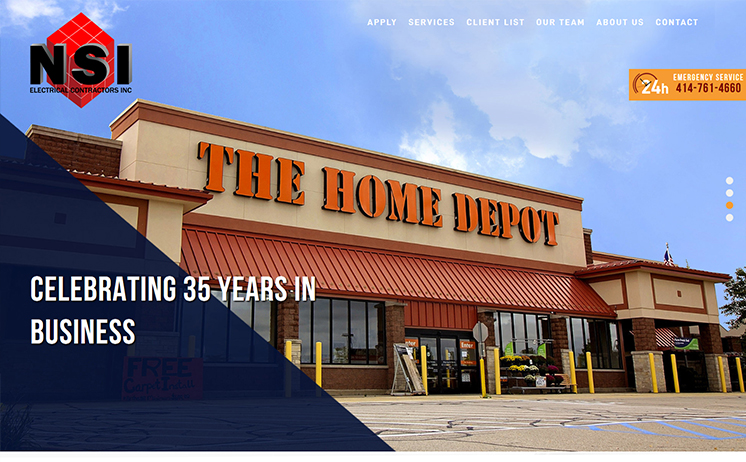 Click the links above to learn all about the unparalleled web marketing services that provided NSI Electrical Contractor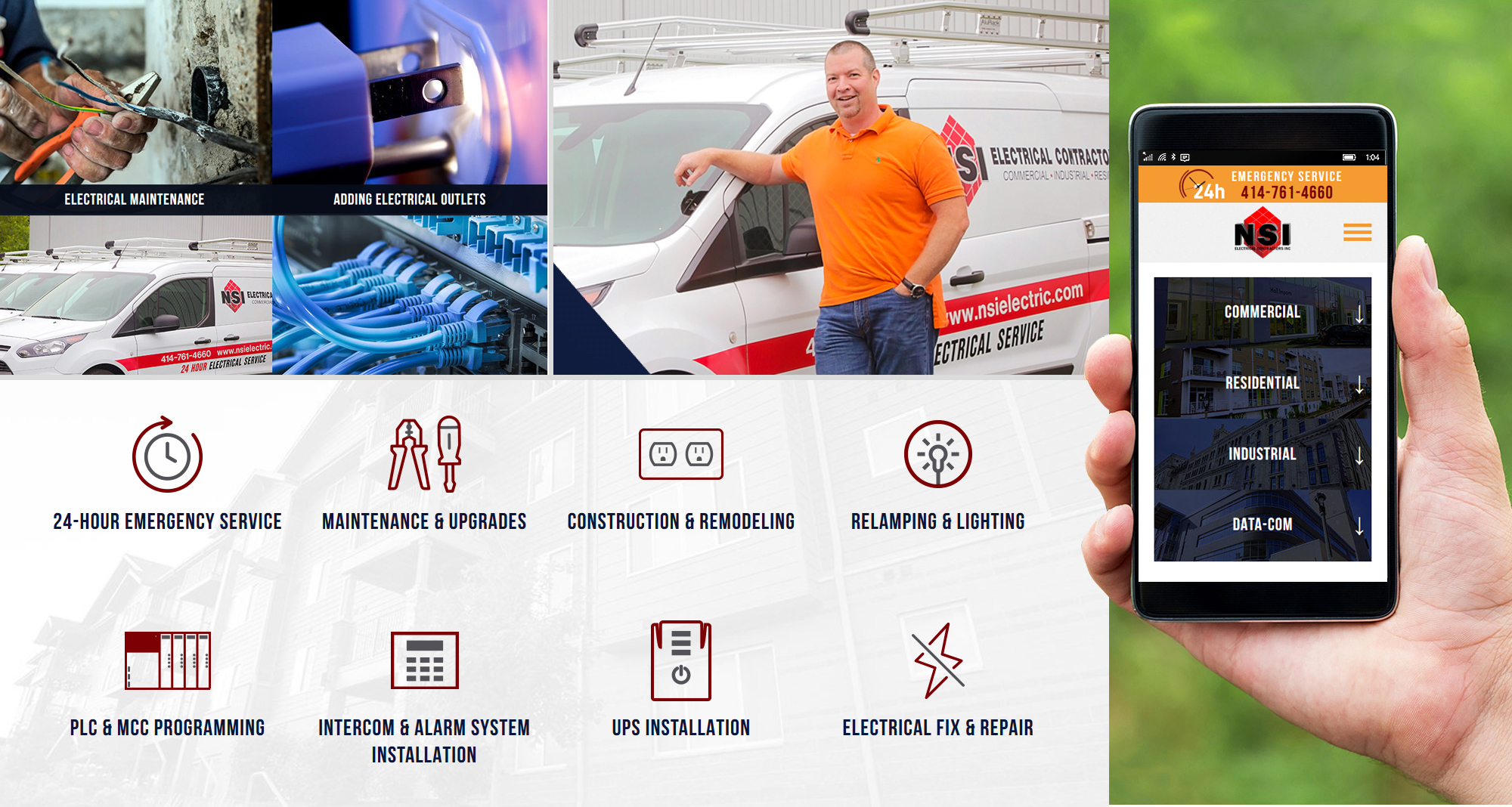 NSI Electrical Contractors
In business for over 35 years, New Berlin based NSI Electric is a family-owned business handling everything from basic wiring to complex data-com network installations. NSI provides electrical solutions for residential, commercial and industrial properties throughout all of southeast Wisconsin.
Website Dilemma
NSI Electric had a website built by iNET in 2015. While the site had served them well, their business had grown since then and web technology had evolved. So, in 2018 they came back to iNET for a redesign of their site and a mobile responsive conversion—which would allow their site to display perfectly on mobile devices.
Technology Implemented
Search Engine Optimization – Layout and design – Responsive Design -- Creative Genius Branding & Copywriting –Content Management System – HTML –CSS – jQuery –HTML
Outcome
The revamped NSI Electric website looks great, and thanks to the mobile responsive design it looks as great on cell phones and tablets as it does on desktop computers. iNET's SEO work on the site is paying off with the site rising on search engine results pages for the keywords most commonly searched online by prospective clients.