America's Sheriff
When you're as sought after for your commentary as David Clarke is, you need a website to warehouse your musings. For Clarke, iNET Web was the clear choice.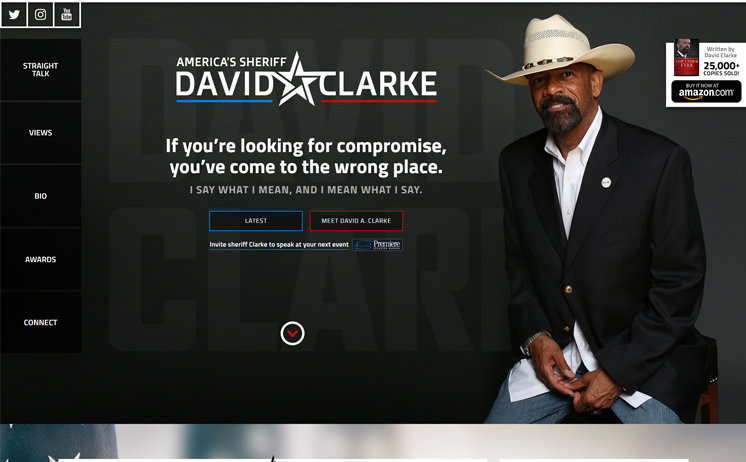 Responsive:
Mobile responsive websites are easy to access from any internet device. Anyone interested in Sheriff Clarke can find his website by phone, tablet, or traditional computer.
SEO:
iNET's SEO team went through the new America's Sheriff website to ensure it was fully optimized for search engines. Now anyone interested in Sheriff Clarke can find his official website with ease.
Copywriting:
Sheriff Clarke has a lot of his own writing on his website. iNET copywriters keep his work organized by interlinking relevant content.
Custom Programming:
This website has some custom programming, thanks to iNET's web experts.
Logo Design:
With the launch of a new website, iNET created a new version of David Clarke's logo: "America's Sheriff."


Click the links above to learn all about the unparalleled web marketing services that provided America's Sheriff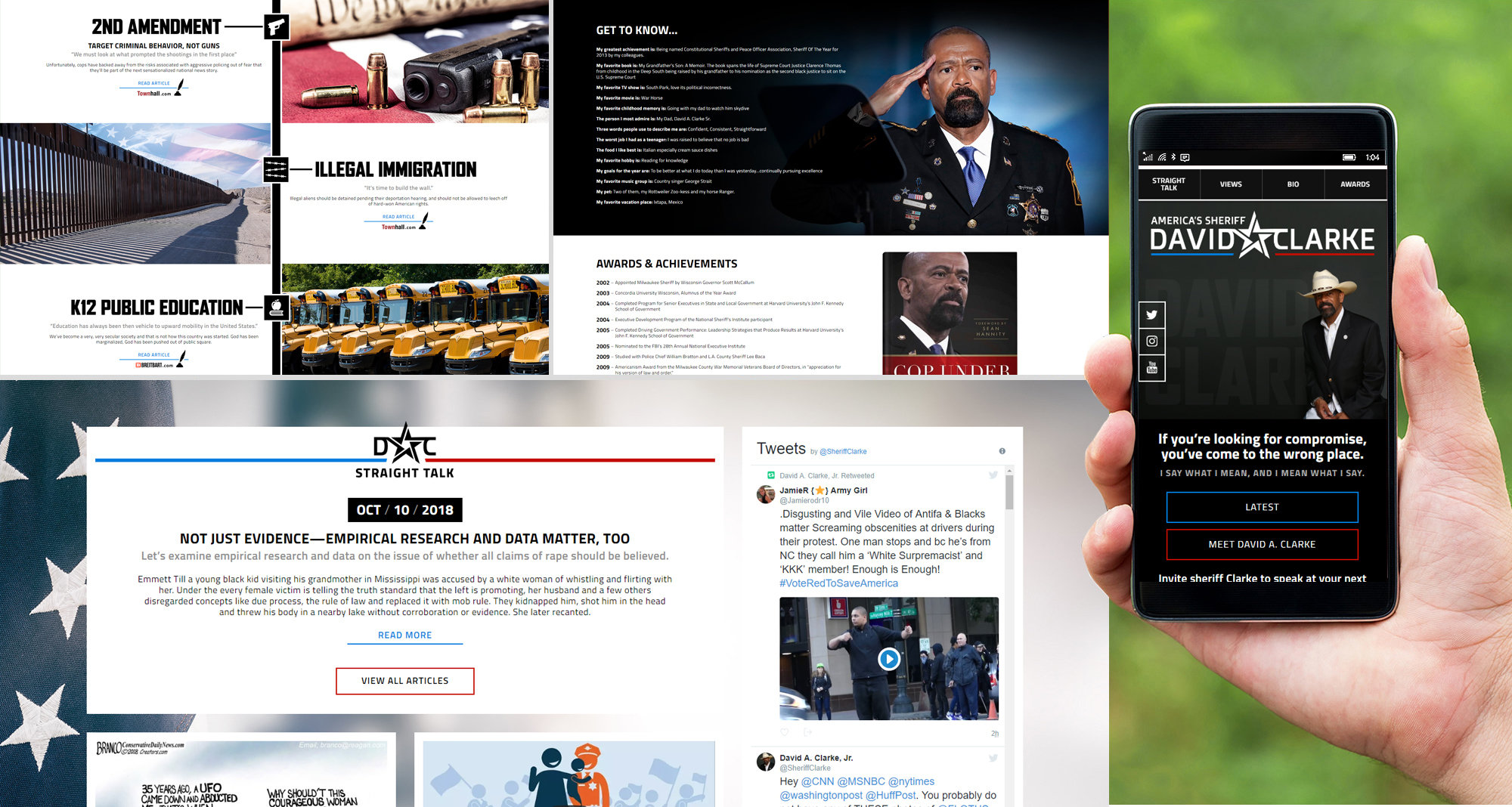 When he was running for reelection, former Milwaukee County Sheriff David Clarke chose iNET Web to create a website to highlight his position on the issues. Clarke won easily, and since leaving office has emerged as one of America's most powerful conservative voices. For his new venture as a commentator, he needed a website. iNET Web was the logical choice.
Website Dilemma
As a nationally known figure, Sheriff Clarke needed a professional looking website to appeal to both news junkies and politicos, as well as the various organizations around the country that seek out Clarke to give speeches and appear on their news broadcasts.
Technology Implemented
Search engine optimization – Layout and graphic design – Creative Genius Branding -- Content Management System – HTML –CSS – jQuery –HTML
Outcome
iNET Web designers developed the "America's Sheriff" theme as an extension of Clarke's familiar moniker "The People's Sheriff" from his long career as Milwaukee County's Sheriff. The new website aggregates his frequent articles on a wide range of issues, along with links to his youtube channel, Twitter feed and Instagram account. If you want to follow Clarke's take on what's happening in American politics and culture, or get in touch with him, you'll want to visit his website.
Contact our creative genius inspired Milwaukee web design firm for profit-generating website strategies and marketing.