Southport Home Services
Southport Home Services provides air conditioning, heating, and indoor air quality services to Wisconsin homeowners. With plenty of local competition, they turned to iNET Web for our expert web design and search engine optimization skills.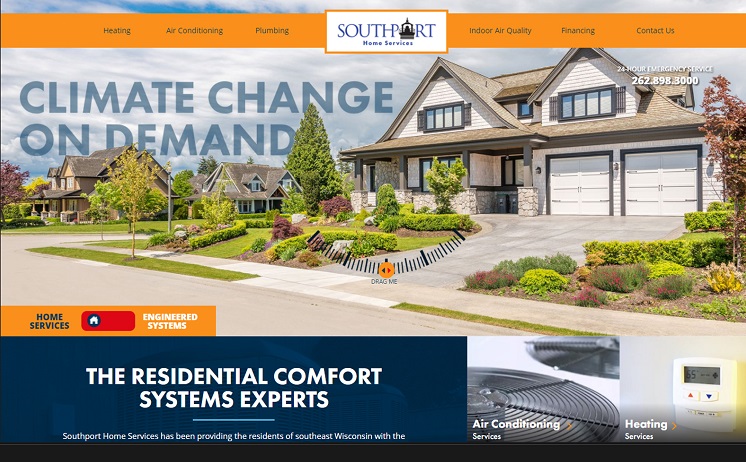 Click the links above to learn all about the unparalleled web marketing services that provided Southport Home Services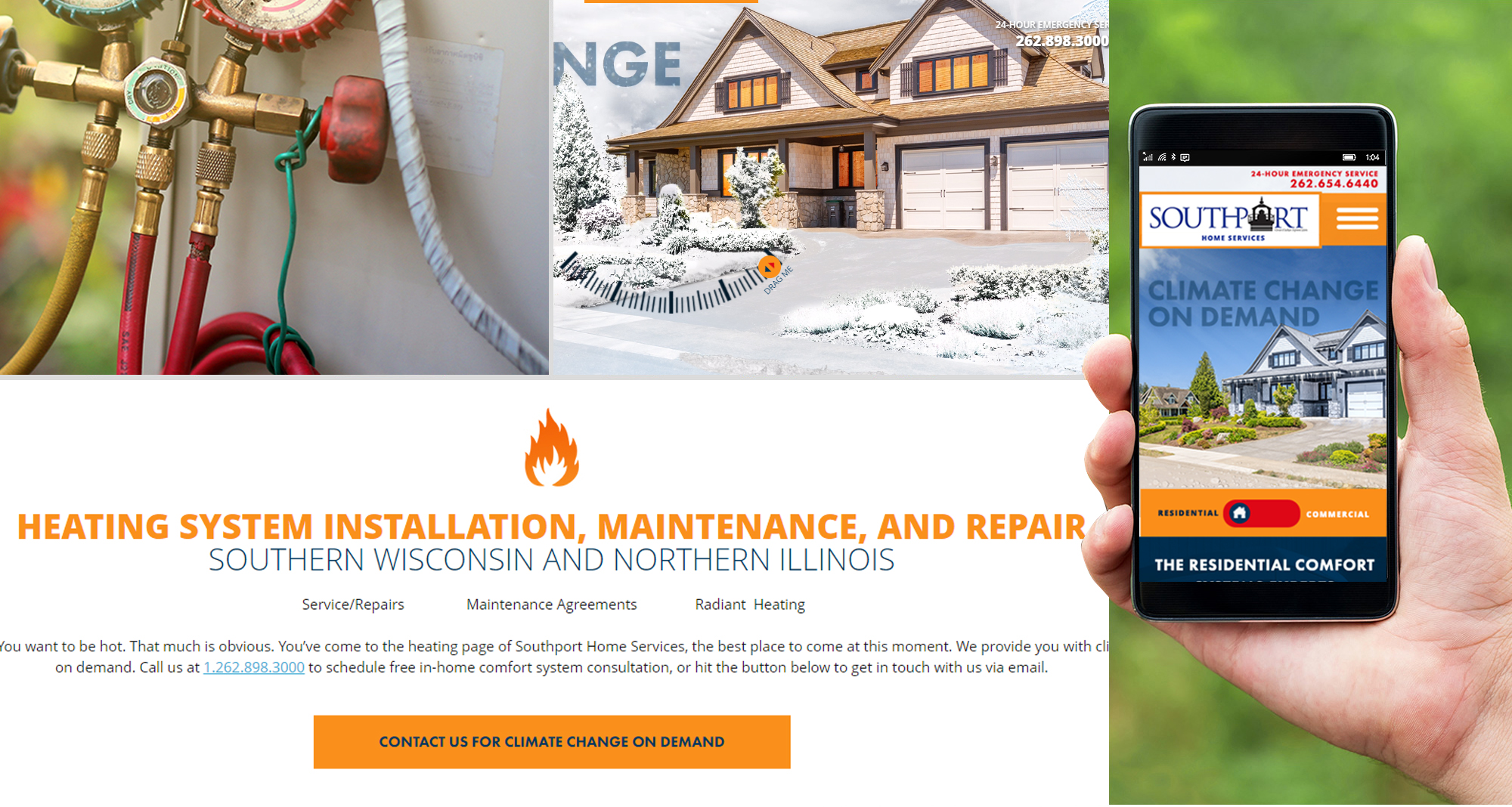 Southport Home Services - Web Marketing for a Home Heating and Cooling Services
Southport Home Services has multiple services for southeast Wisconsin homeowners: heating and cooling, indoor air quality, and plumbing. They provide 24/7/365 emergency repair services as well.
Website Dilemmas
With year round services, the Southport Home Services website had to reach homeowners in all seasons. They needed to be known for more than just heating or just cooling. They also wanted to promote their 24/7 emergency services, especially in the winter time when Wisconsinites need their heating to be reliable.
Technology Implemented
Search engine optimization – Layout design – Content Management System – HTML – Creative Genius – CSS
Outcome
The new Southport Home Services site looks much better than their old site and has better functionality. Beyond the cosmetic improvements, it's easier for users to navigate based on the services they need. With scheduled SEO services every month, the site is less likely to experience seasonal lows like it did before.