Discreetly Dignified
We're willing to bet you've never seen an adult diaper website more attractive and user-friendly than this one. The How It Works page makes the ordering and automatic reordering system easy to understand and simple to use.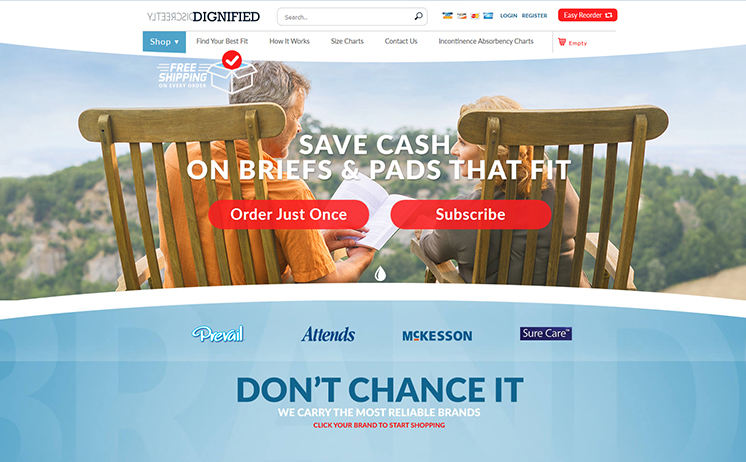 W
Searching for incontinence products can be embarrassing, yet thousands of Americans need them. iNET Web uses SEO to bring Discreetly Dignified's products to customers who need them.
W
iNET's creative geniuses had to devise a plan to talk about adult diapers without talking about diapers.

Click the links above to learn all about the unparalleled web marketing services that provided Discreetly Dignified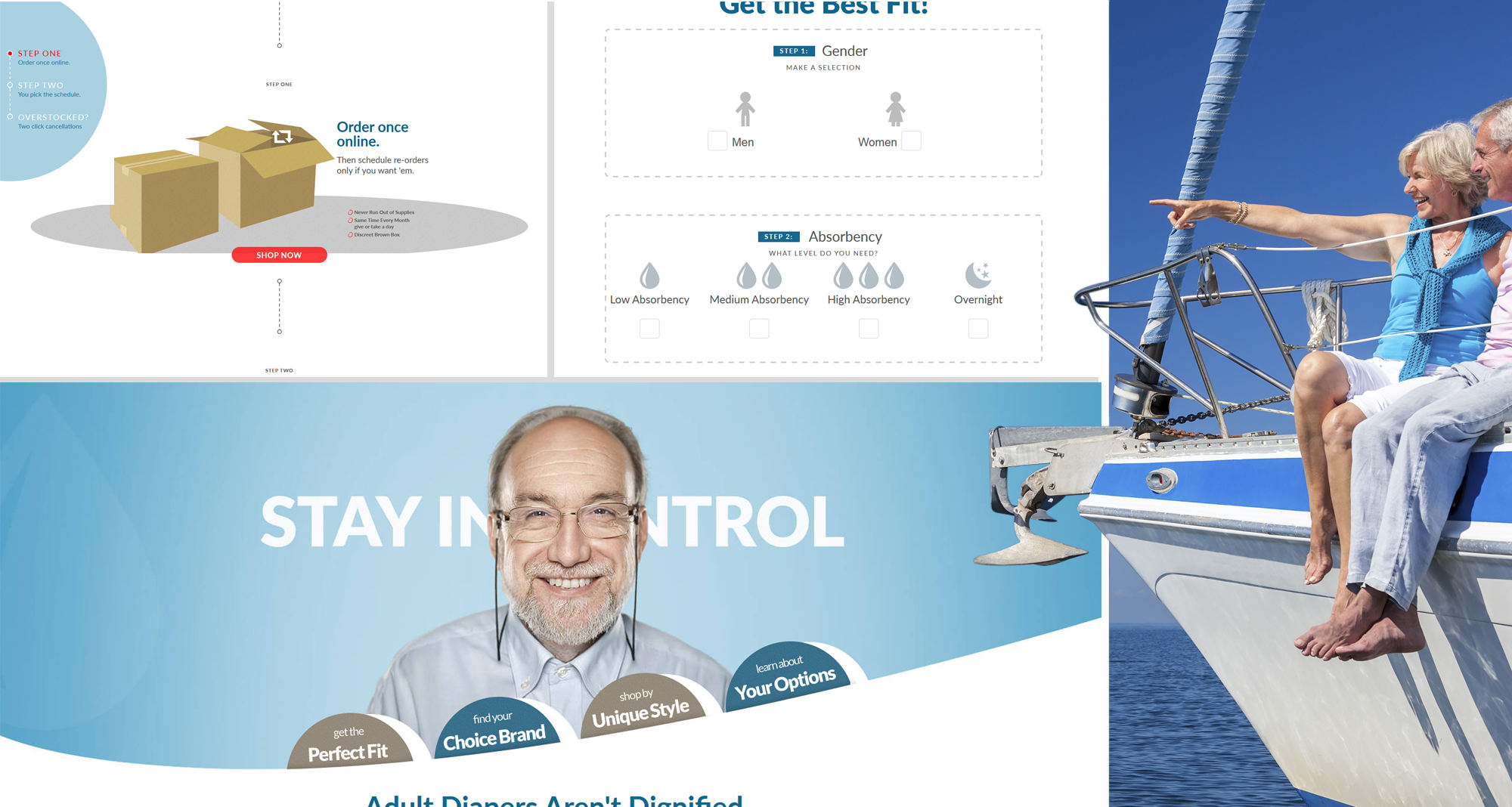 Discreetly Dignified
Discreetly Dignified is an online retailer of protective undergarments for bladder control issues. The client saw an opportunity to offer these products online to people who don't like having to buy them in person in a store. With an aging population living longer, this market is constantly growing.
Website Dilemma
Since the client didn't even have a name for the business, it was essential to first develop a name and a logo. Once this identity was established, the design of the website would need a coherent theme and a look which would appeal to the target audience. The site would also have to be fully eCommerce enabled so customers could purchase their incontinence products online.
Technology Implemented
eCommerce – HTML – Creative Genius – CSS – Flash – jQuery – Search Engine Optimization – Layout design – Content Management System
Outcome
The name we developed, Discreetly Dignified, reflects the nondescript, plain brown shipping boxes the company uses to ship products to customers, while the theme "A weak muscle won't mess your self-esteem" captures the indomitable spirit of those who constantly need to overcome bladder control problems. The Creative Geniuses at iNET created a clean design for the site to facilitate both legibility and navigation, with content that dispels the stigma of having to use protective undergarments. The site integrates iNET's bug-free eCommerce platform. Since launching in early 2016, DiscreetlyDignified.com has steadily risen in the search engine rankings, and orders placed on the site continue to increase.
Contact the Creative Geniuses at iNET-Web to learn how you can get a new professional website.