JEL Manufacturing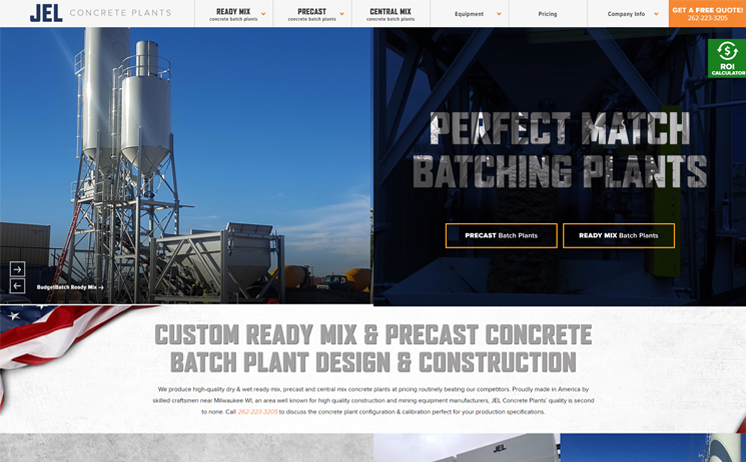 Click the links above to learn all about the unparalleled web marketing services that provided JEL Manufacturing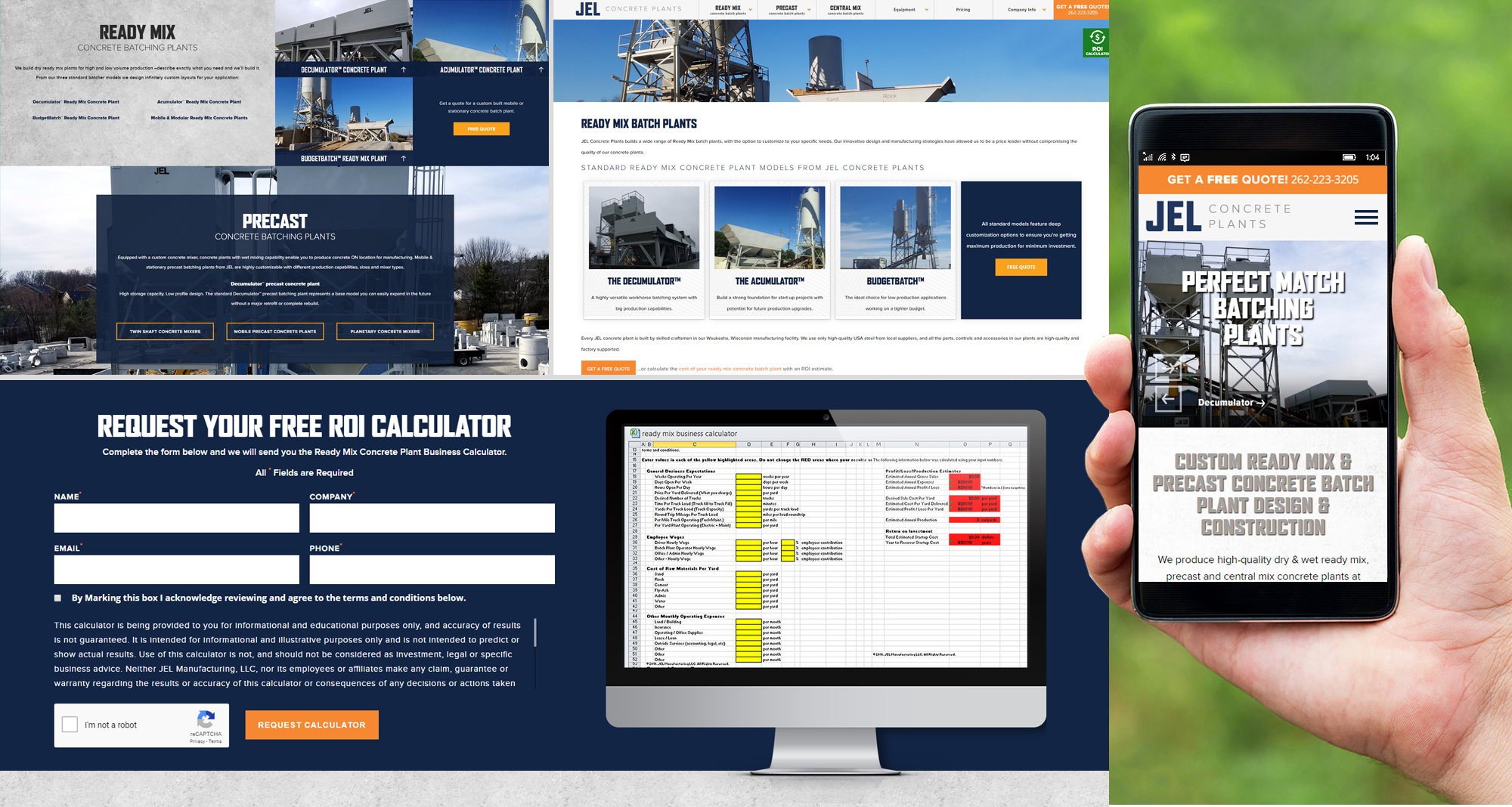 JEL Concrete Plants specializes in affordably priced, US-made ready mix, precast and central mix concrete plants. They also provide equipment for bulk material handling, storage and conveying, as well as control systems for concrete plants.
Website Dilemmas
JEL had a bare-bones website before coming to Inet. Realizing their website looked amateurish and was doing nothing to bring in new leads, they realized they needed a complete redo. After interviewing several Milwaukee web development firms, they hired iNET Web.
Technology Implemented
Graphic Design – Creative Genius Branding – Copywriting – Search Engine Optimization – Mobile Responsive Design – CSS – HTML – Content Management System
Outcome
The new JEL Concrete Plants website positions them as a serious contender for any concrete plant's business. With a clean, modern look and a compelling story to tell about their custom build capabilities, the new website began bringing them qualified leads within just a month of going live.
For the best mix of web marketing strategies, contact iNET Web.