O'Brien's Irish American Pub
Irish American pubs are always popular in Milwaukee. How to stand out from the rest? Using iNET-Web to reach the top of local search results! Now, Milwaukee natives looking for a place to watch the Brewers or enjoy a beer can quickly find their local pub.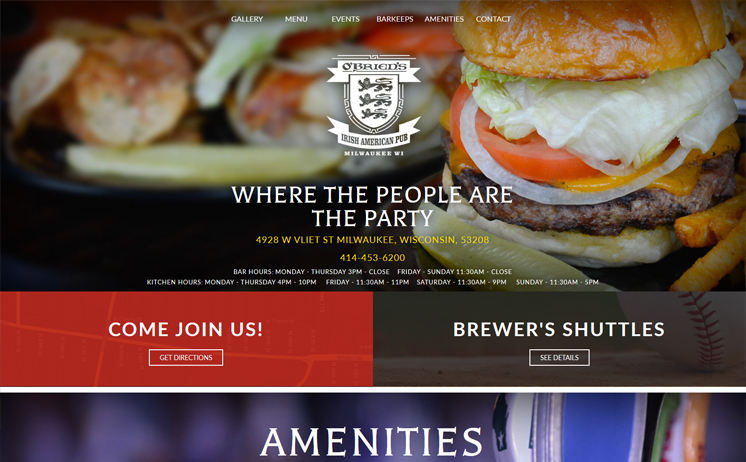 Click the links above to learn all about the unparalleled web marketing services that provided Obrien's Irish American Pub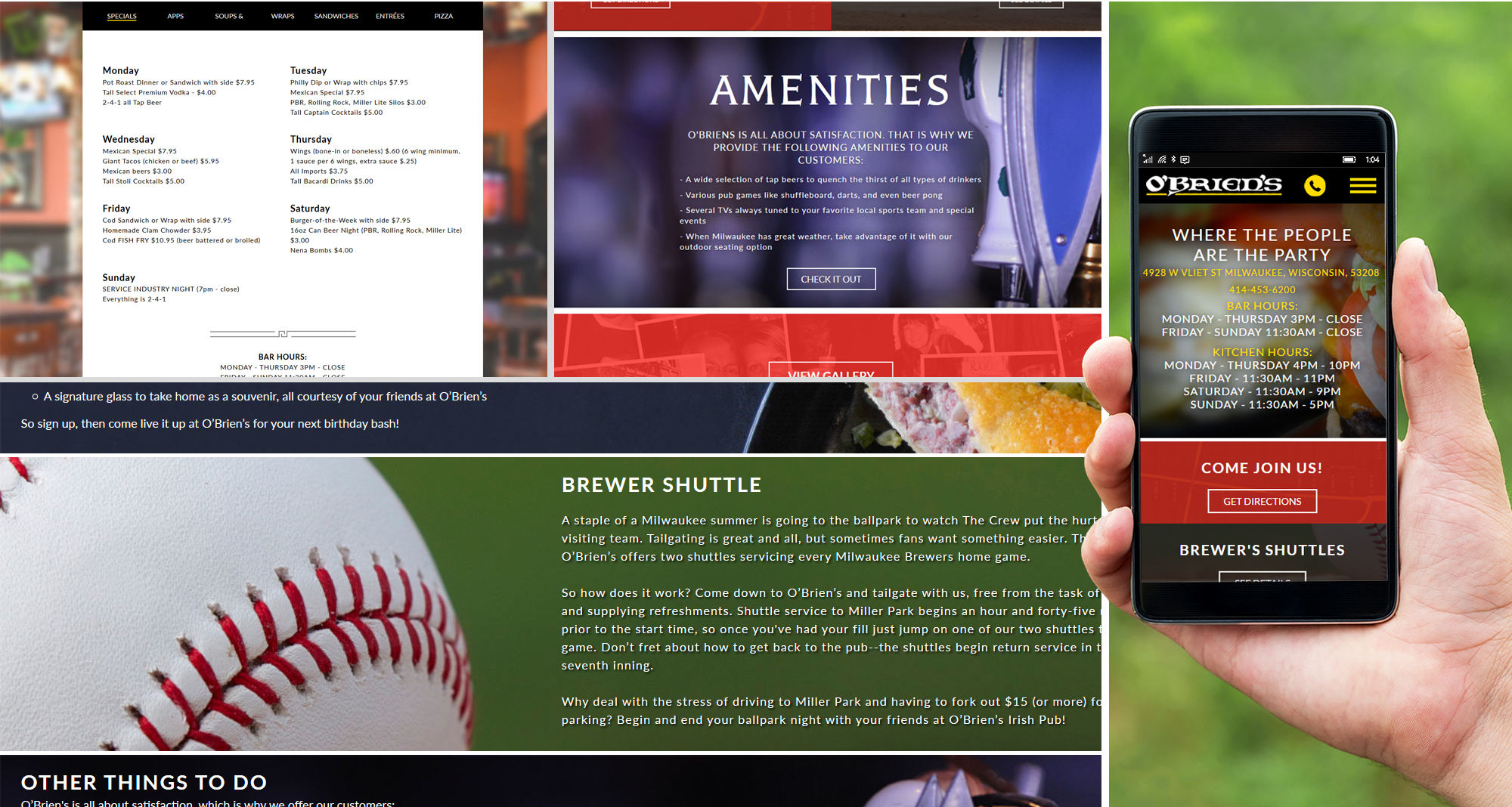 O'Brien's Irish American Pub
O'Brien's is a neighborhood pub in Washington Heights on the outskirts of downtown Milwaukee. The vibe is casual, relaxed and friendly—as the slogan says, it's the place "where everyone gathers" for food, drinks and fun.
Website Dilemma
O'Brien's had a bare-bones, outdated and unappetizing website. The owners came to iNET for a better-looking site and better brand messaging. They also wanted a monthly events calendar they could update.
Technology Implemented
Layout & Design – HTML - Search Engine Optimization – CSS – Content Management System - Radio
Outcome
O'Brien's is delighted with the new look and expanded website functionality. In fact, the owners were so pleased with the site and its draw of new patrons they added radio advertising. Like the food at O'Brien's, iNET's radio branding hit the spot.
Hungry for succulent profits? Contact iNET Web today.