Powers Jewelry
Have you ever found a diamond in the rough? Something valuable which isn't quite perfect? iNET-Web takes Milwaukee websites from average to dazzling with custom website designs and radio ads.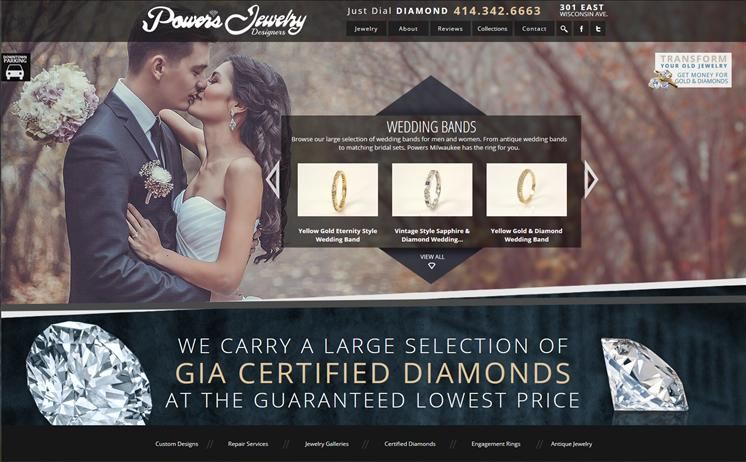 W
Each piece of jewelry has a story, and it is up to iNET copywriters to share those stories with Powers Jewelry customers.
W
iNET developed a custom website for Powers Jewelry in order to show off their latest engagement rings and wedding bands right on the home page. Visitors have a chance to see their newest pieces without a single extra click.
M
The radio ads iNET produces for Powers Jewelry will help remind you when Valentine's Day is coming up. You're on your own for remembering your anniversary, though!

Click the links above to learn all about the unparalleled web marketing services that provided Powers Jewelry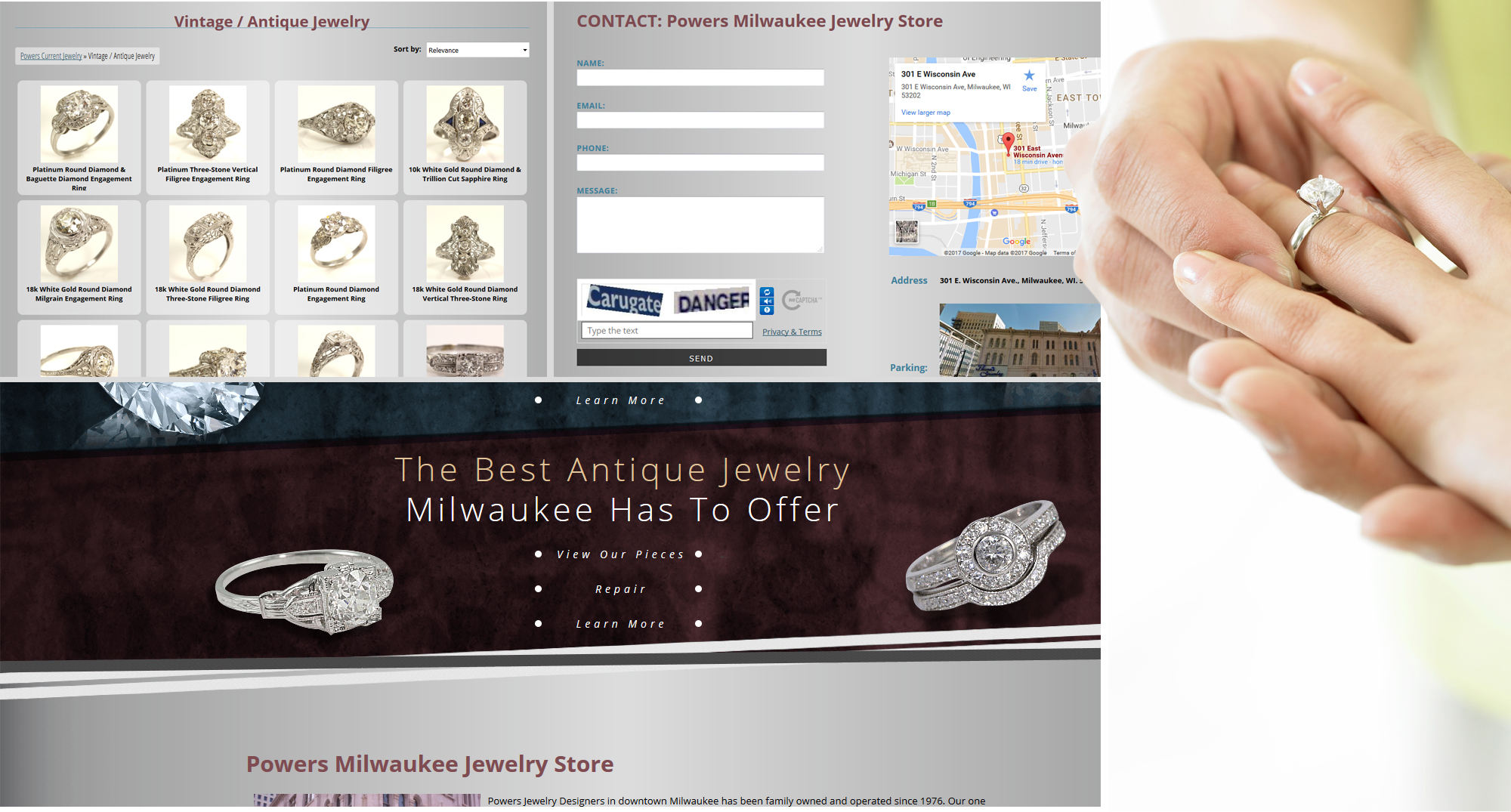 Powers Jewelry
Powers Jewelry is a full service Milwaukee jewelry store and design company specializing in jewelry repair, engagement rings, antique jewelry and more. Founded in 1976 by Richard Powers, Powers Jewelry is Milwaukee's number one, family-owned jewelry store for genuine, high-quality jewelry. They employ a team of expert local jewelers and diamond graders, and they also pay top value for loose stones and used jewelry. Powers Jewelry first came to iNET Web in the Spring of 2009.
Website Dilemmas
Powers Jewelry needed a profit generating website able to show off their impressive inventory of high-end jewelry, attract local customers, and bring in more leads overall. In addition, it was also essential to showcase their other jewelry related services, such as jewelry repair and custom designs, too. They needed a design that was visually pleasing, user friendly, and easy to navigate for users of all ages.
Technology Implemented
Conversion to Genesis content management system – Search Engine Optimization strategies – Custom designed products gallery
Outcome
iNET's team of professional web developers and content specialists created a website that provides a perfect balance between aesthetic appeal, ease of navigation, and product display. We would later go on to make their website even better when Powers Jewelry converted to our new Genesis content management system.