Jung Seed
By ranking high in free organic searches AND serving users with user-friendly website, Jung Seed generates tens of millions of dollars in revenue every year.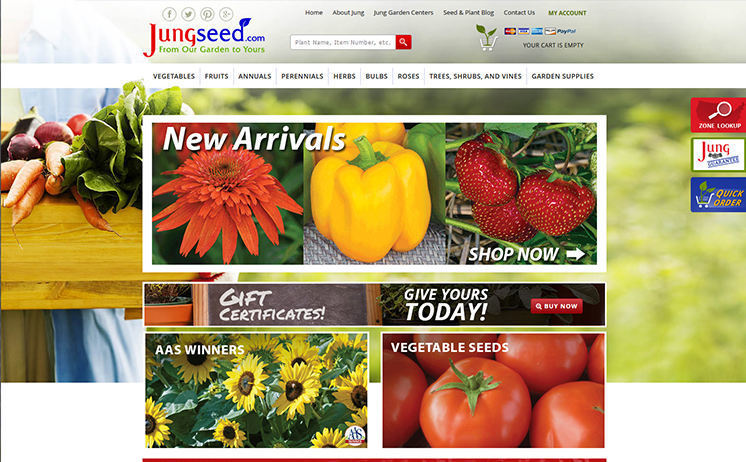 Responsive:
iNET-Web builds mobile responsive websites that look as great on smartphones and tablets as they do on desktop computers.
SEO:
iNET's SEO specialists optimized Jung Seed's website with meta data, title tags and keyword focused content, sending all the right value-indicators to Google.
Custom Programming:
A custom coded website from iNET-Web not only looks great and works great, it also crushes template website based competitors.
Branding:
Jung Seed has been in business since 1909. iNET keeps them relevant with fresh imagery and informative content that inspires trust.
Logo Design:
iNET's designers gave Jung Seed's logo an update for a more modern look, without straying too far from its original look.
Print:
In addition to the website, iNET-Web also designed store signs, catalogs, and packaging for Jung Seed.


Click the links above to learn all about the unparalleled web marketing services that provided Jung Seed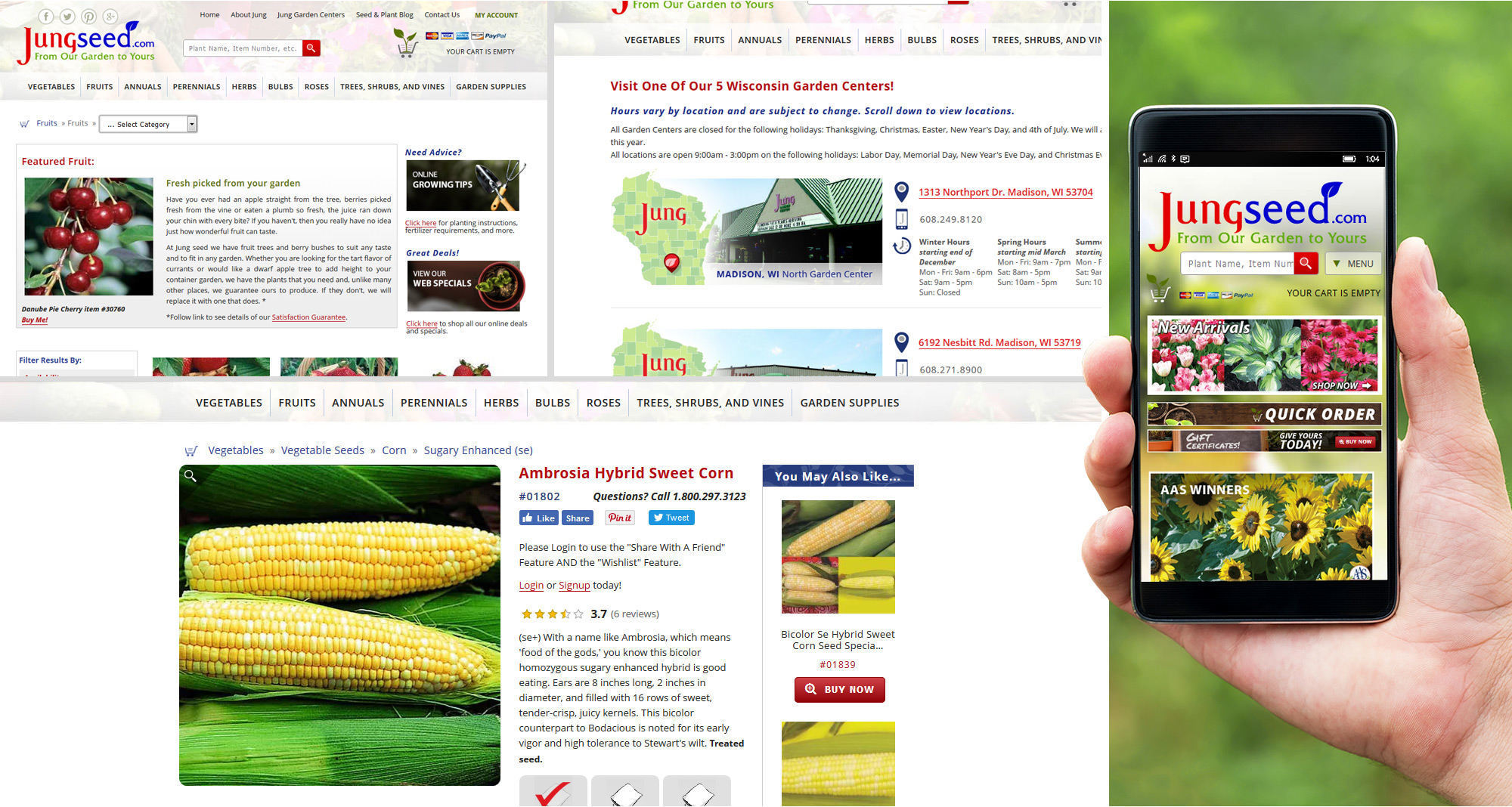 Jung Seed
Based in Randolph, WI, Jung Seed has been providing seeds and horticultural supplies for over 100 years. Jung Seed came to iNET Web because their existing website was failing - crashing during peak business times, losing orders, and driving customers away. iNET Web worked with Jung Seed to redesign and rebuild their website to make it exactly the business tool they needed: an ongoing sales increasing machine.
Website Dilemmas
Template Website Design – Low Traffic – Low Search Engine Ranking – Poor online sales – Poor layout – High Traffic Failure
Technology Implemented
SQL Database – Search Engine Optimization – Copywriting & SEO – Content Management System – Flash – JavaScript – ActionScript – Layout Conceptualization – Graphic Design – Custom CRM interface – Gift Cards- Multiple Custom Sales Increasing Programming Pieces – Real Time Inventory - Custom Account System
Outcome
With a new website from iNET-Web, Jung Seed catapulted to the top of search engine results pages for commonly searched queries relevant to their products. They've seen an increase in web-based sales every year since 2005. With a revamped ecommerce platform, customer satisfaction is higher than ever.
Jung Seed is just one of several clients in the nutritionist industry who have turned a profit with help from iNET.
Looking to grow your business? Contact our Milwaukee website development for a more profitable website.