Momentum Plans
Online marketing for a dental insurance business is about making it easy for businesses and individuals to sign up. The visually appealing, search engine friendly site draws in traffic, while the easy "Enroll in 4 Minutes" button drives more and more business to Momentum Plans.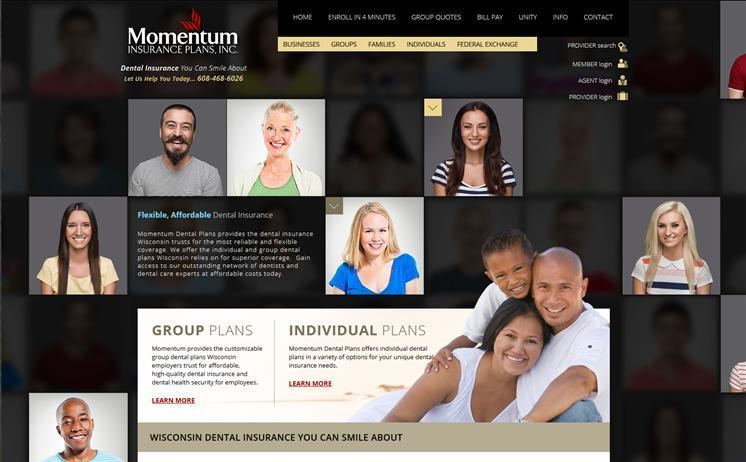 W
Finding dental insurance is a hassle. Few employers offer it, leaving families scrambling for coverage. Thanks to iNET, Momentum Plans is able to reach those families and get them the dental insurance they need.
W
Creative and engaging copy from iNET helped make Momentum more than an insurance provider. The Momentum site is now a resource for users - actual human beings, not bots - looking for insurance information.

Click the links above to learn all about the unparalleled web marketing services that provided Momentum Plans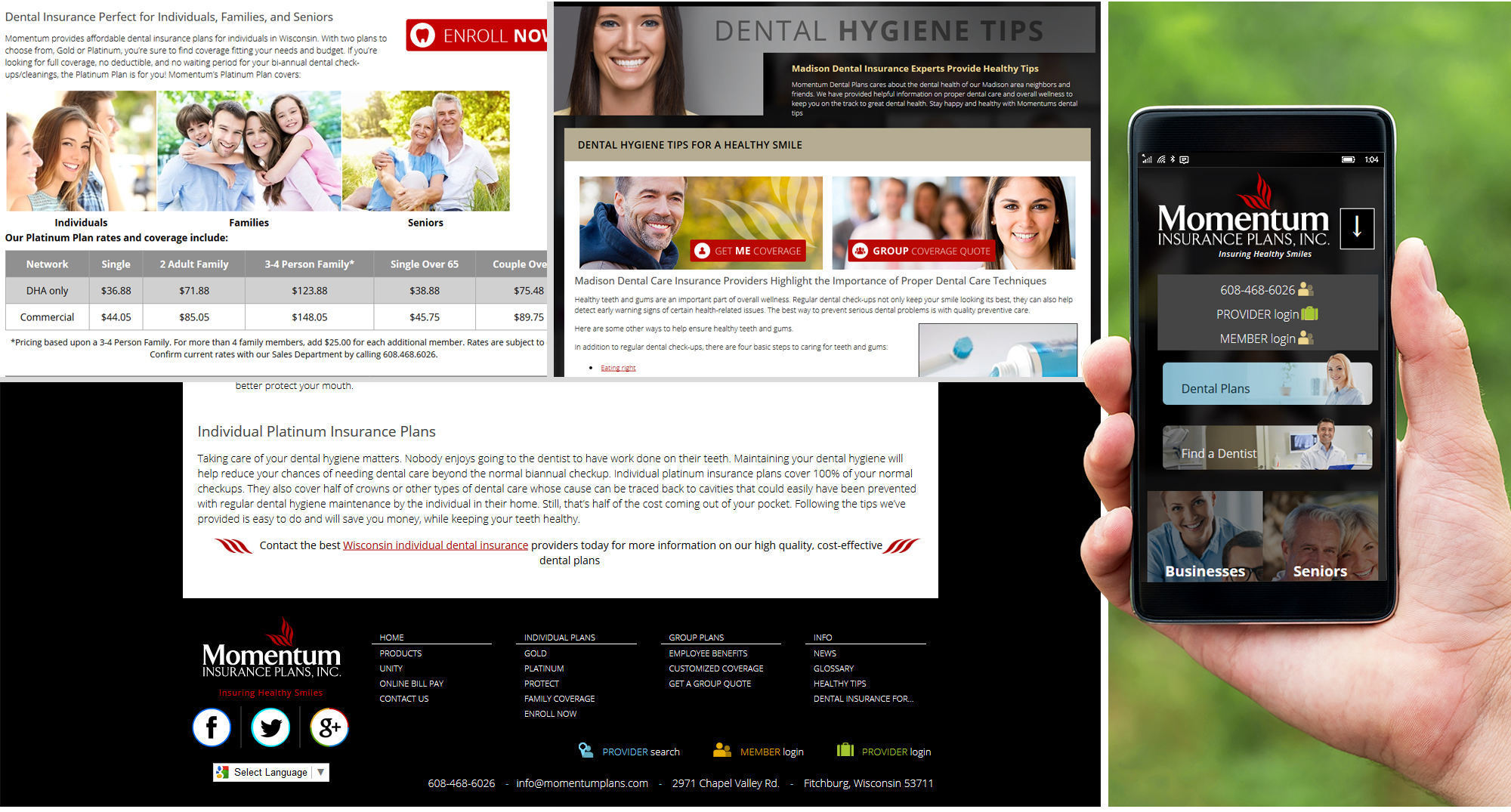 Momentum Dental Insurance–
Momentum Insurance Plans is a Wisconsin-based provider of affordably priced, individual dental plans for Wisconsin residents and group plans for businesses. With insurance costs rising, Momentum offers a range of quality dental plans designed (and priced) to make regular dental care possible for Wisconsinites.
Website dilemma–
Momentum Dental had a website, but they weren't happy with the look or the functionality of the site. There was also little in the way of search engine optimization, so many potential customers weren't even finding the website. After seeing what iNET had accomplished for other clients, they knew we could create a website that is both professional and visually engaging.
Technology implemented–
Layout and design – HTML – CSS – Secure Online Transactions – Content Management System – Search Engine Optimization
Outcome–
iNET developed a visually appealing website with clear, concise explanations of their insurance plans, a secure login portal for both members and providers, and a wealth of information on dental health and dental insurance. Since launching the site in 2013, Momentum Dental has seen a consistently upward increase in visits to the site and new enrollees. The site also routinely ranks in the top 5 search engine results for the most commonly searched terms used by those looking for dental insurance. All of which gives Momentum Insurance plenty to smile about.
Contact the Creative Geniuses at iNET today to learn how you can make more money with your professional website!