Dousman Family Dentistry
Dousman Family Dentistry is all about making patients feel at home. Their iNET Web designed website reflects the care they put into treating every patient.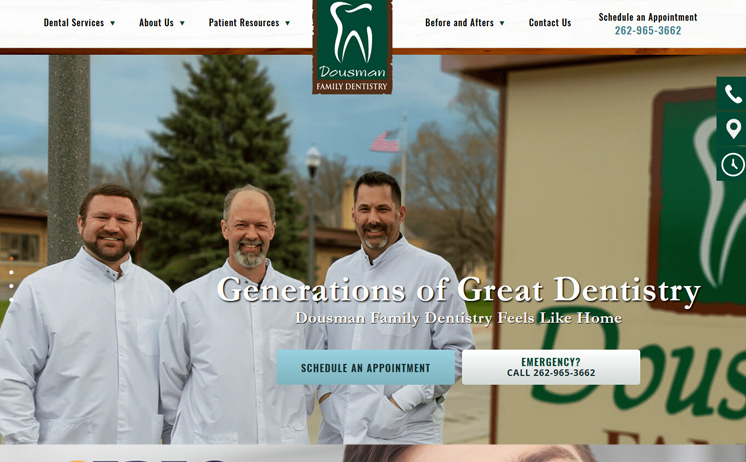 Responsive:
iNET's mobile responsive website design makes Dousman Family Dentistry's site easy to navigate. Customers can find what they're looking for on their tablet or smartphone as quickly as on a desktop computer.
SEO:
There is a lot of competition among dentists in Milwaukee. Search engine optimization helps Dousman Family Dentistry stand out by getting their services to the top of free search engine results.
Copywriting:
Dental services contain a lot of details. iNET's writers present the information as clearly as possible to help users know what to expect.
Custom Programming:
Dousman Family Dentistry has 7 main dental services. We created pages for each one with clear navigation buttons for the best user experience.


Click the links above to learn all about the unparalleled web marketing services that provided Dousman Family Dentistry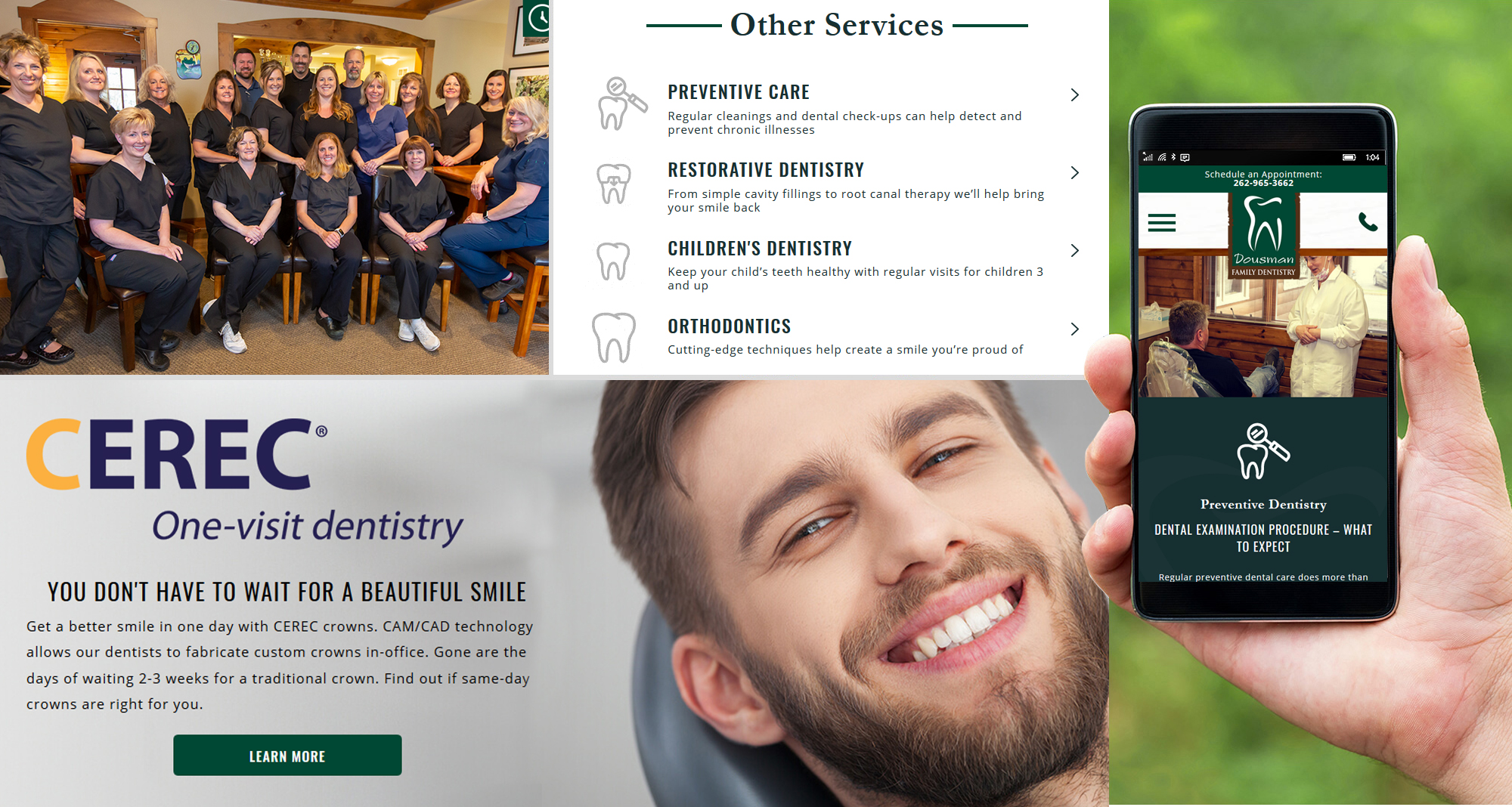 Dousman Family Dentistry
Dousman Family Dentistry provides comprehensive dental care for patients ranging from children to seniors. Their unique office is built in a log cabin style designed to make patients feel at ease. Contrasting the rustic vibe, their practice has state-of-the-art technology and expertise in virtually all types of dental procedures.
Website Dilemma
Dr. Schaffer had a website before coming to iNET Web, but it didn't reflect the unique character of his practice and was doing nothing to bring in new patients. Intrigued by iNET Web's ability to catapult businesses to the top of search engine results pages, he came to us for a site redesign and an infusion of SEO.
Technology Implemented
Search Engine Optimization – Layout and design – Responsive Design -- Creative Genius Branding & Copywriting –Content Management System – HTML –CSS – jQuery –HTML
Outcome
With a fresh new look and content that covers all their services, prospective patients can quickly get a feel for why Dousman Family Dentistry is a good choice for their family. In the background, iNET Web's SEO strategies are propelling the site to the top of search engine results pages and helping to bring in more new patients than the clinic ever imagined possible.