Adair Commercial Flooring
Like flooring, websites need to be updated from time to time. When Adair Commercial Flooring decided their old website was looking dated, they came to iNET Web for an update.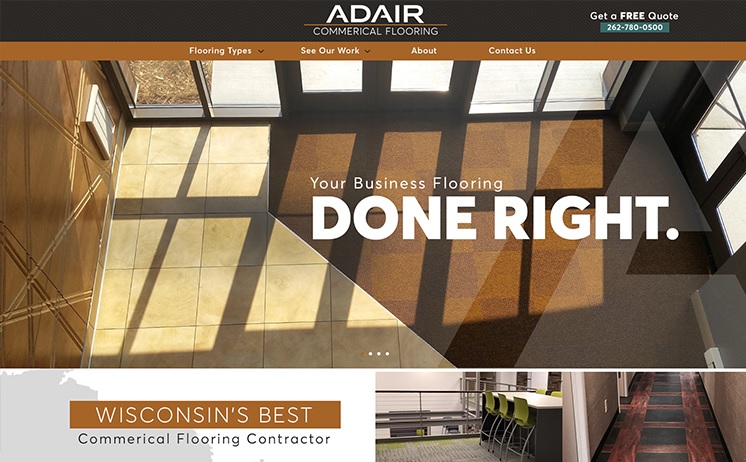 Responsive:
iNET-web designed a mobile-friendly website with a call button at the top for a better user experience on smartphones and tablets.
SEO:
iNET's SEO team put Adair on the map (literally) for the top commercial flooring results on free search engines.
Copywriting:
Clear, readable text helps Adair's family-owned and operated company tell its story without verbal clutter.
Custom Programming:
Spectacular custom coding proves that an interesting and engaging website for commercial flooring is possible.


Click the links above to learn all about the unparalleled web marketing services that provided Adair Commercial Flooring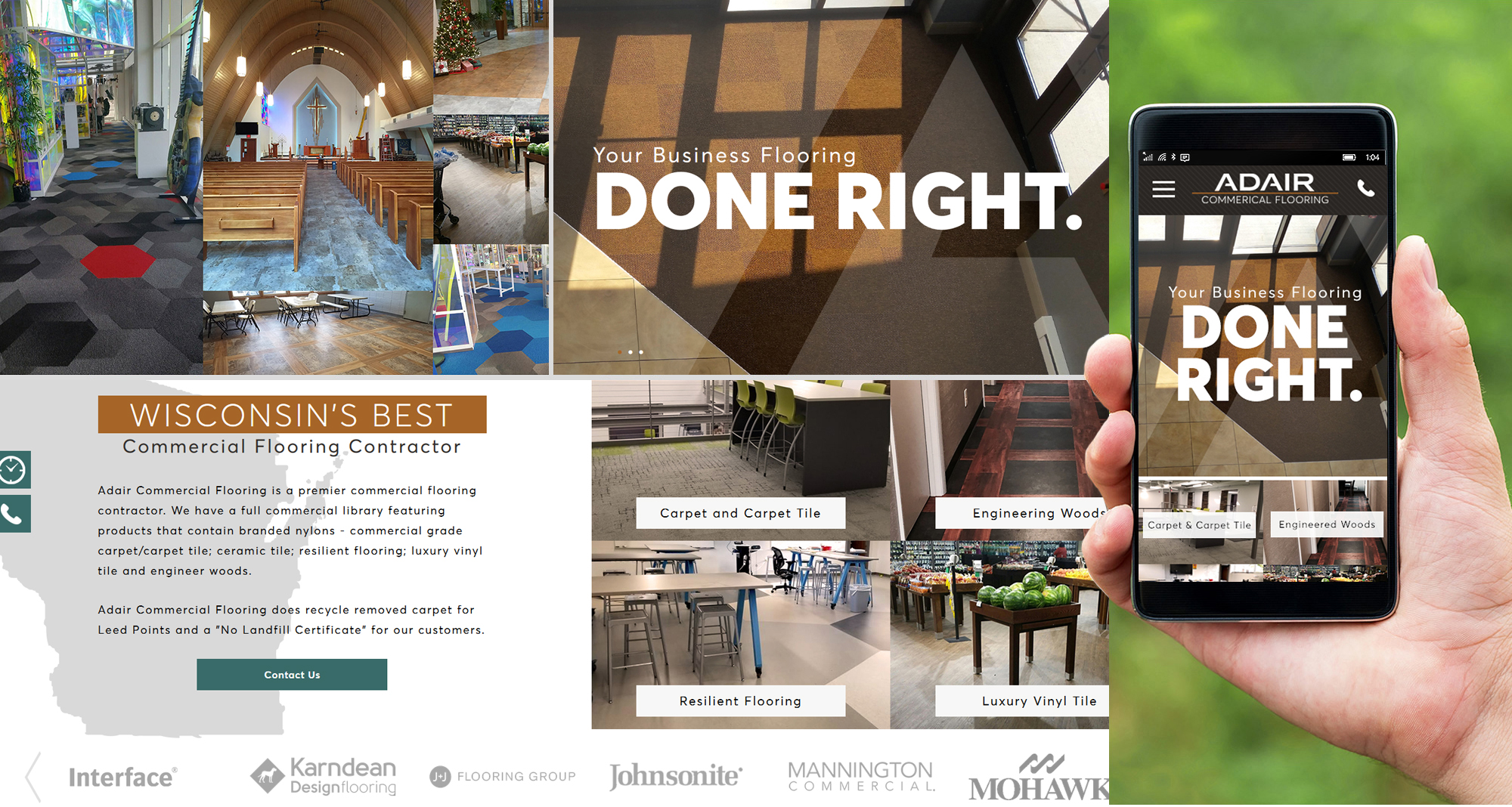 Adair Commercial Flooring
Adair Commercial Flooring is a second generation family-run business in Franklin, WI. serving businesses throughout southeast Wisconsin since 1956. They've installed flooring for a number of high profile businesses and institutions throughout southeast Wisconsin, including Discovery World and UWM.
Website Dilemma
Adair had an old website iNET had built for them many years ago. After seeing what a great job we did for their residential flooring division's website, they hired us for a refresh of their commercial website.
Technology Implemented
Layout and design – Mobile Responsive Design –Content Management System – HTML –CSS – jQuery –HTML
Outcome
Along with a redesign, Adair got an upgrade to our latest web platform with mobile responsive design so the new site looks as good on cell phones and tablets as it does on desktop computers. Adair also has access to our proprietary content management system so they can easily update their site with new content and photos of their latest completed work. With the new look and enhanced features, Adair was completely floored.