Heiden Plumbing
What sets one plumbing company apart from another? A great reputation matters, but these days success often comes down to prospective customers being able to find them online.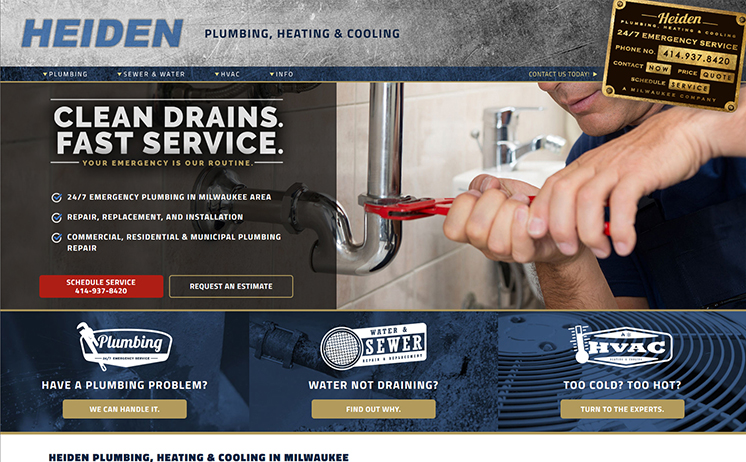 Responsive:
iNET-Web gave Heiden Plumbing a mobile-friendly website design with a clean dropdown menu so users can find their services on phones and tablets as easily as on a computer.
SEO:
People always need plumbing and HVAC services; it's just a matter of being the easiest to find. When a user searches for emergency plumbing services, Heiden stands above the rest with search engine optimization.
Copywriting:
Heiden has a lot of services to cover. The custom written copy is organized and skimmable so customers can find what they're looking for.
Custom Programming:
Custom coding means a flexible website format without the restrictions of a template.


Click the links above to learn all about the unparalleled web marketing services that provided Heiden Plumbing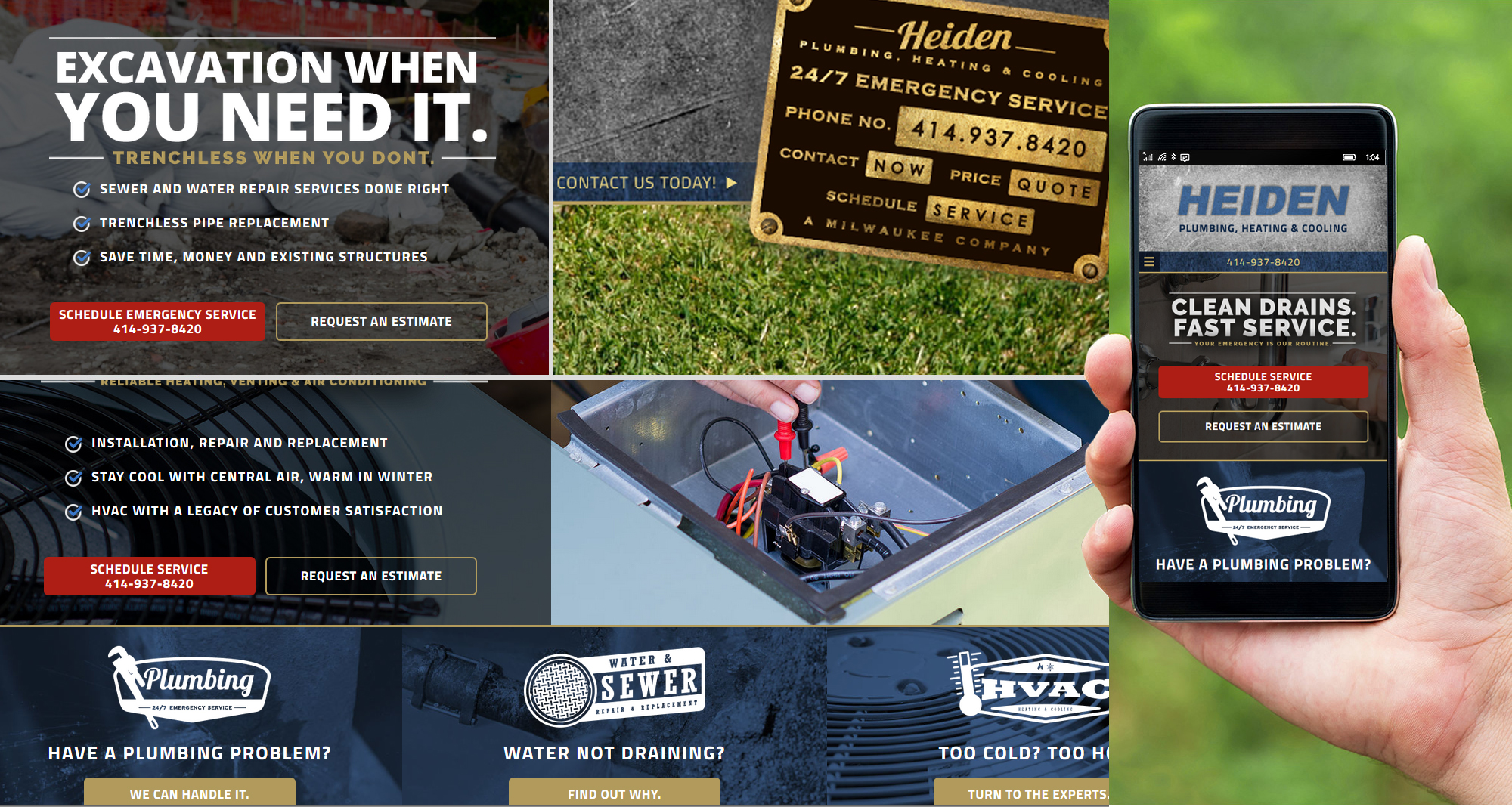 Heiden Plumbing
Heiden Plumbing is a family-run plumbing business based in Milwaukee. In business since 1925, they have a well-deserved reputation for honest, quality work. Some years back, they were the only one of three plumbing companies to come through with flying colors in a news channel orchestrated sting to expose dishonest plumbing companies.
Website Dilemma
Heiden Plumbing had a website before coming to iNET Web, but it was in serious need of a flush. They came to iNET Web asking us to salvage whatever on their site was worth salvaging and to just do what needed to be done to make their website more visible to potential customers. We love that kind of challenge!
Technology Implemented
Search Engine Optimization – Layout and design – Responsive Design -- Creative Genius Branding & Copywriting –Content Management System – HTML –CSS – jQuery –HTML
Outcome
While iNET Web designers created custom-built website for Heiden Plumbing, our copywriters refreshed the content on Heiden's website and our SEO gurus developed keyword strategies based on market research. As a result, the site now routinely ranks at or near the top of search engine results for the most commonly searched plumbing terms used by prospective customers in the Milwaukee area.