Overhead Solutions
When you're in a highly competitive business like roofing, you need every edge you can get. May we suggest a profit-generating website from iNET Web?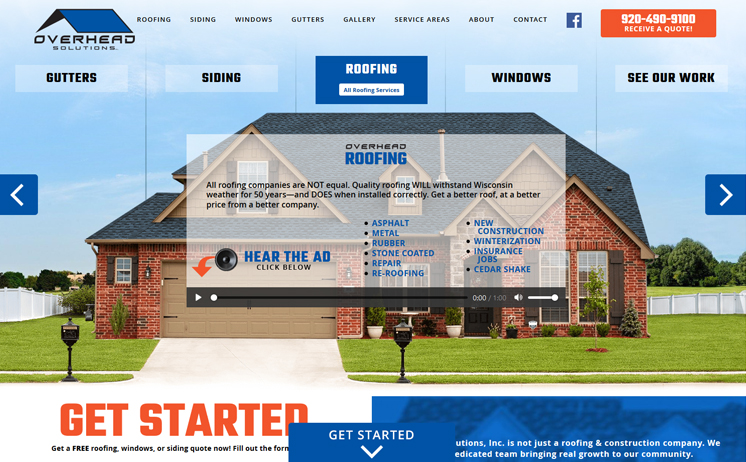 Click the links above to learn all about the unparalleled web marketing services that provided Overhead Solutions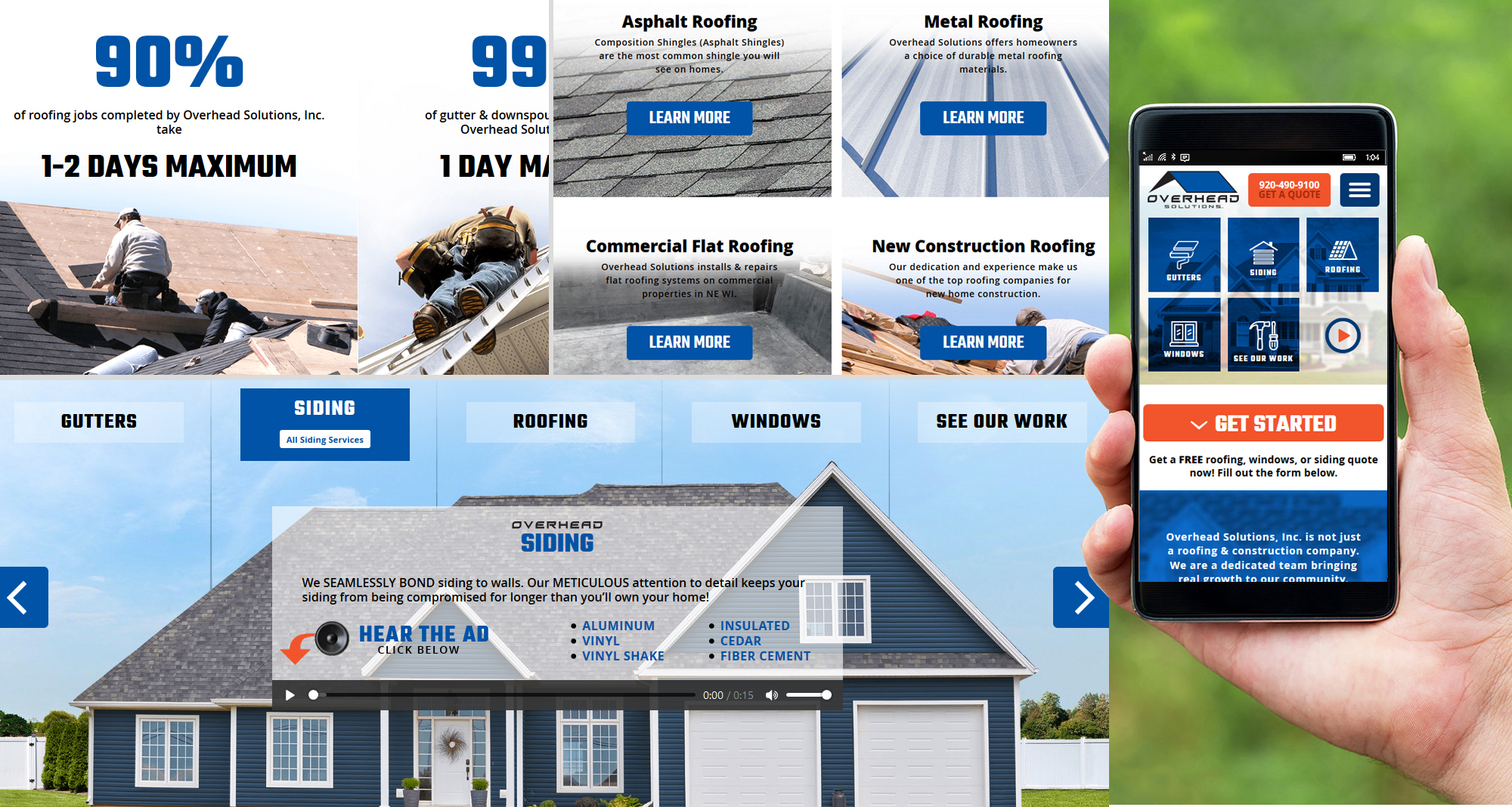 Overhead Solutions
When this Green Bay area roofing company was looking to take their business to the next level with a new website, one web development company's name kept coming up: iNET Web.
Website dilemma:
Overhead Solutions had a website put together by a rank amateur. The programming was a nightmare, and updating one page would break all the others. Site structure was equally problematic, which wasn't helping them win any favor in rankings from Google.
Technology implemented:
Search engine optimization – Layout and Graphic Design – Programming – Creative Genius Branding & Copywriting –Content Management System – HTML –CSS – jQuery
Outcome:
iNET built a fresh site incorporating mobile responsive design and an appropriate page structure. With ongoing monthly SEO work and local radio ads, they've climbed to the top of search engine results for roofing companies in the Green Bay area. They're now getting more inquiries and job leads than ever before.