Lifetime Radon Solutions
When people in the Milwaukee look online for a company to do a radon test on their home, or to install a radon mitigation system, the name that always shows up at the top of the list is Lifetime Radon Solutions. It's no coincidence. It's what happens when iNET Web infuses a site with Search Engine Optimization.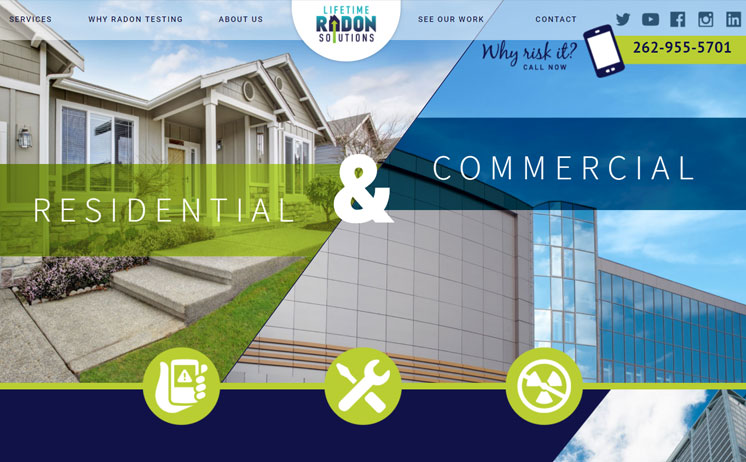 Click the links above to learn all about the unparalleled web marketing services that provided Lifetime Radon Solutions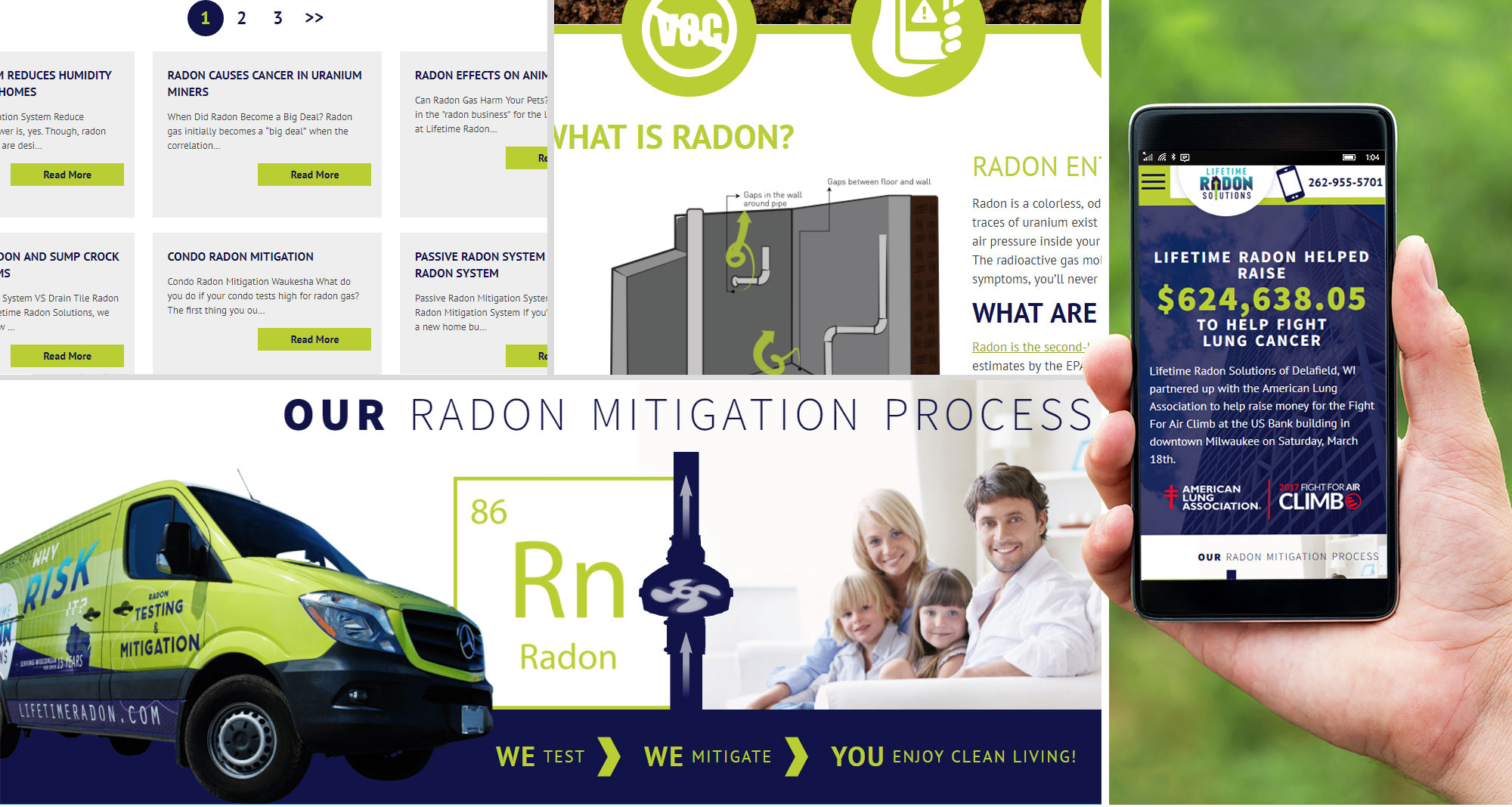 Lifetime Radon Solutions - iNET Web Marketing for a Milwaukee Radon Mitigation Business
Lifetime Radon Solutions is a Delafield-based business specializing in radon testing, radon mitigation systems, and VOC mitigation systems for homes and businesses throughout southeast Wisconsin. The owner of the business heard iNET Web's radio ads featuring the success stories of other local businesses and contacted us to learn more.
Smart move.
Website Dilemmas
Lifetime Radon Solutions had a basic, template website from one of the online DIY website services. It was little more than a footnote on the internet. No one was emailing them, and no one who called ever mentioned finding them online. They knew if they wanted to stay in business they'd have to up their game—and they knew web marketing was the place to put their advertising budget.
Website Technology Implemented
Content Management System – Search Engine Optimization – Copywriting - HTML – Graphic Design–jQuery – ActionScript – JavaScript–CSS
Website Outcome
iNET Web created a beautifully designed, easily navigated, information-packed website that made their old website look like the digital equivalent of kindergartner scrawl. With a full explanation of their services, a gallery featuring mitigation systems they've installed, and a prominent call to action on every page, it wasn't long before customer inquiries came pouring in.
After seeing the dramatic impact of their site on their business, they came back to iNET Web to have their site converted to a mobile responsive site (meaning, the site looks the same on mobile devices as it does on desktop computers). With the mobile conversion done, along with a few style tweaks, Lifetime Radon Solutions is getting more leads from their site than they ever imagined possible.
Which doesn't surprise us in the least.
Contact our Milwaukee web design firm to learn more about what a custom designed, profit-generating website can do for your business.