Hanning Group LLC
The Hanning Group has commercial office space to rent in Brookfield. They hired iNET for a custom website to show off their available space.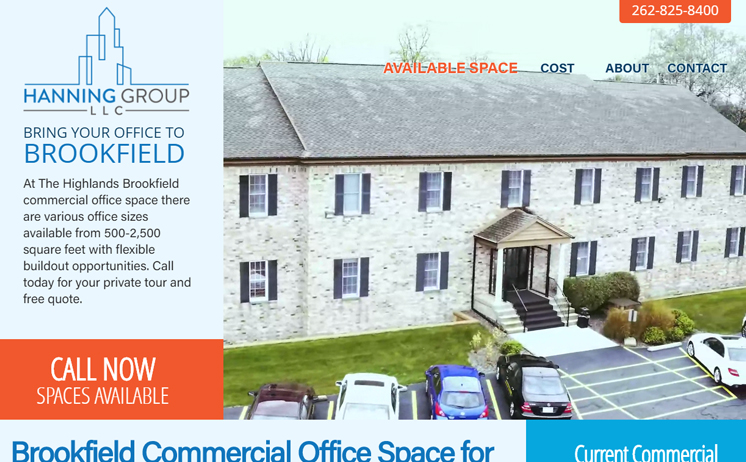 Click the links above to learn all about the unparalleled web marketing services that provided Hanning Group LLC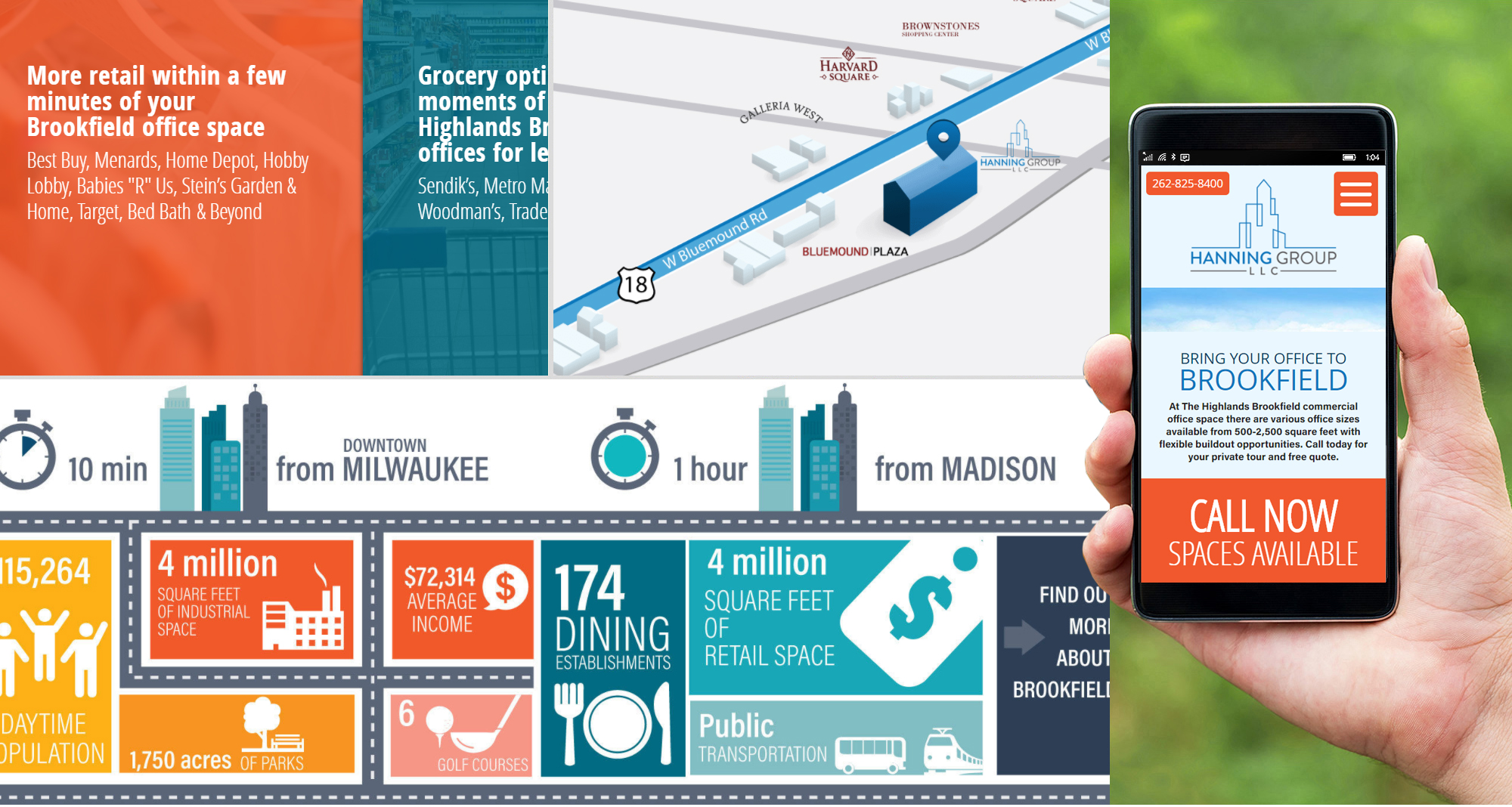 Hanning Group - Web Marketing for Office Space Rental
The Hanning Group is a real estate company with commercial office space to rent in Brookfield. In order to attract new tenants, they hired iNET to build a brand new website for their company.
Website Dilemmas
The Hanning group needed a way to show their office space was superior to other rental options in the area. The existing website was only 1 page and had no real images of their available property.
Technology Implemented
Search engine optimization – Layout design – Content Management System – HTML – Creative Genius – CSS – Flash – jQuery
Outcome
iNET web developers made a multi-page website for the Hanning Group. Custom graphics show nearby restaurants, retail stores, and other benefits of the business park location.
iNET used a drone to capture footage of the business park and show off Hanning Group properties. Those familiar with the area instantly know where the offices are through this view.