Ries Graphics
You're probably wondering what a printing company would want with a web developer. Print media will always have a place in the world, which is why iNET-Web designed a new website to represent Ries Graphics based on the wonderful inks and colors of the printing process. Now their traditional business is ahead of the times!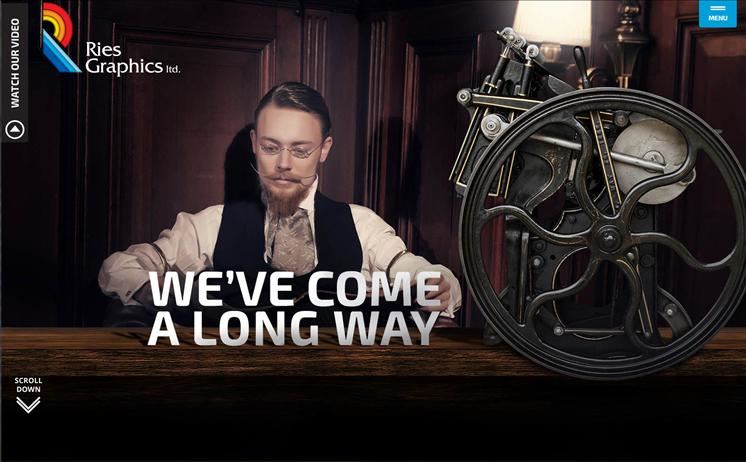 Click the links above to learn all about the unparalleled web marketing services that provided Ries Graphics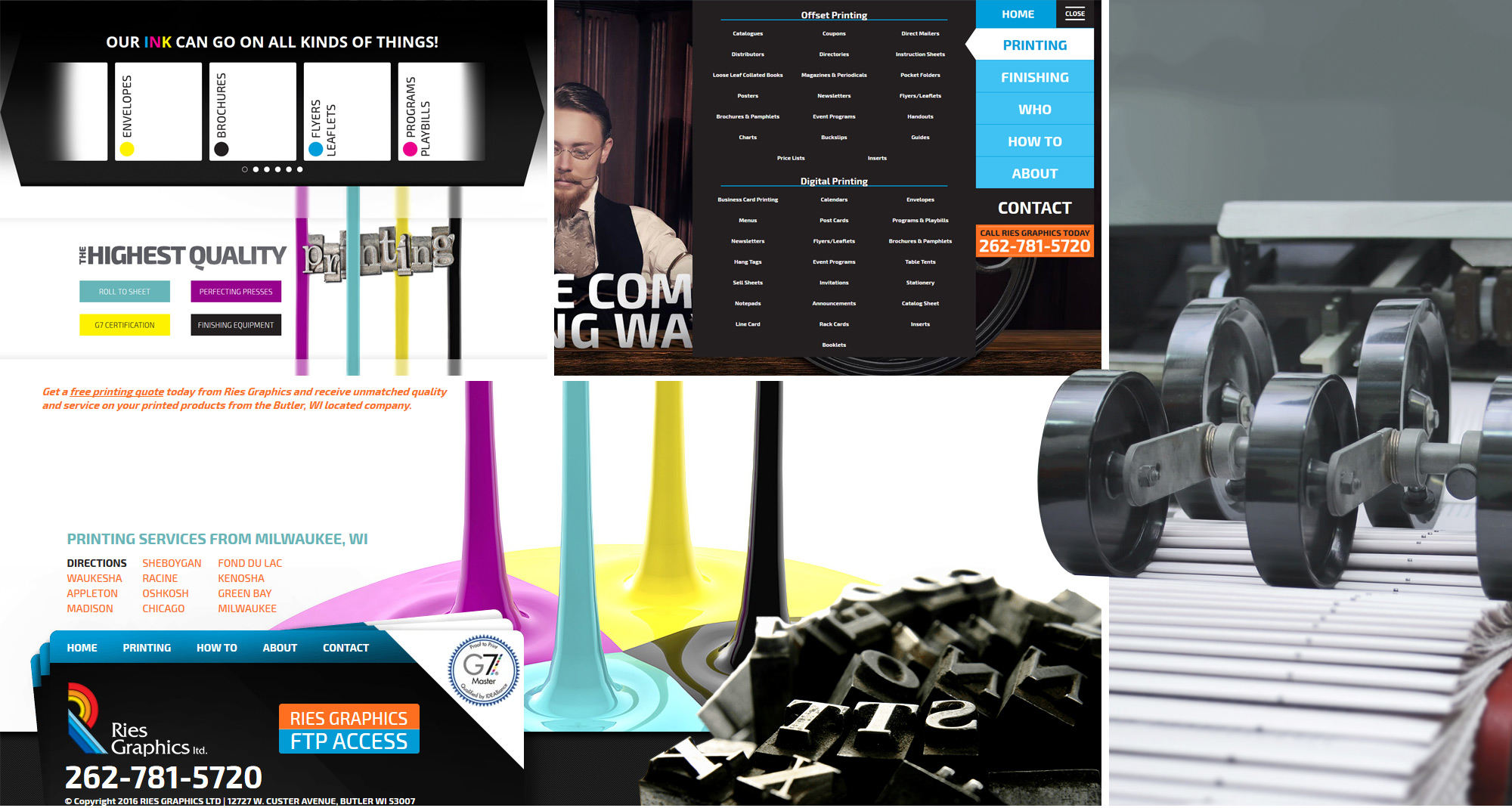 Ries Graphics-
For over 100 years, Ries Graphics has provided the state of Wisconsin with quality offset printing and finishing. Starting as a small family-owned print shop, Ries Graphics has expanded into a large, thriving company while maintaining its core values of honesty, community and local investment. Ries Graphics' offset printing services include booklets, catalogs, newsletters, directories, business cards, envelopes, brochures and more! Ries even offers superb finishing services by skilled professionals to accommodate clients' professional printing needs.
Website Dilemmas-
Ries Graphics first implemented its website in 2001. As time progressed, internet technology progressed, and Ries Graphics' website soon looked outdated and old. With virtually no optimized content, no images and no navigable formatting, Ries Graphics' sales stagnated.
Technology Implemented-
Search Engine Optimization – Responsive Technology – CSS – HTML – Professional Copywriting – Video Production
Outcome-
Since iNET took over the development of Ries Graphics' new website in 2015, Ries offset printing business has been better than ever. In addition to a newer, more colorful and more eye-catching layout, Ries Graphics' website now has professionally optimized content. The content ranks the company higher on Google search engines, driving more business to the site. Last year alone, Ries Graphics recorded 31% more leads than in previous years. With iNET's continued help, Ries Graphics hopes to continue growing in the years to come.
Call the iNET Creative Genius team at 262-574-9400 to learn more about how we can get you started on your new professional website.