Rogue Dog Training
When this dog trainer was looking to expand his client base, he knew web marketing was the way to go. After sniffing around a bit, the trail led straight to iNET Web.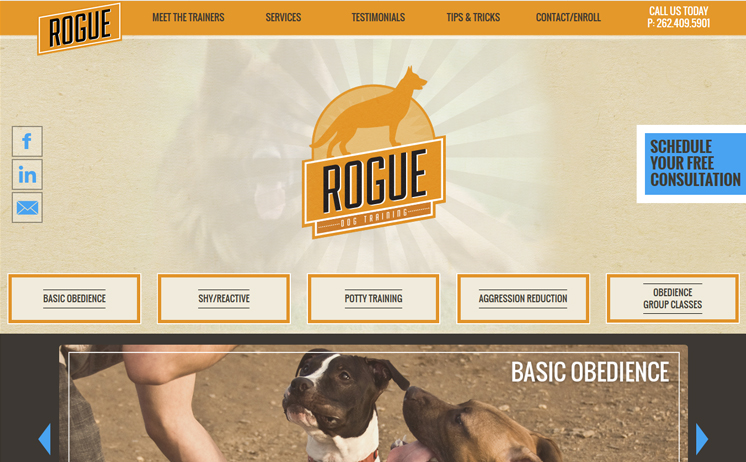 Responsive:
The new Rogue Dog Training website is mobile responsive. Now, dog owners on a walk can look up obedience training from their phones.
SEO:
iNET SEO helps Rogue Dog Training reach potential customers interested in obedience training, aggression reduction, and potty training services.
Copywriting:
The Rogue Dog Training site includes tips and tricks written by iNET copywriters to be a resource for local dog owners.
Video:
A picture is worth a thousand words, and pictures of dogs are worth even more. iNET photographers and videographers filled the Rogue Dog Training website with custom images of dogs receiving training.
Custom Programming:
Custom iNET programming makes the Rogue Dog Training website easy to use.


Click the links above to learn all about the unparalleled web marketing services that provided Rogue Dog Training
"Trust this company as they have helped me turn a dream into an extremely profitable business. I will admit that I was bit hesitant at first, but I know that I made the best decision for my business. I can't say enough good things about iNet. From PC repair to website design, look no further."
Rated 5.0 out of 5.0 By Steve Terwilliger, Rogue Dog Training - 2017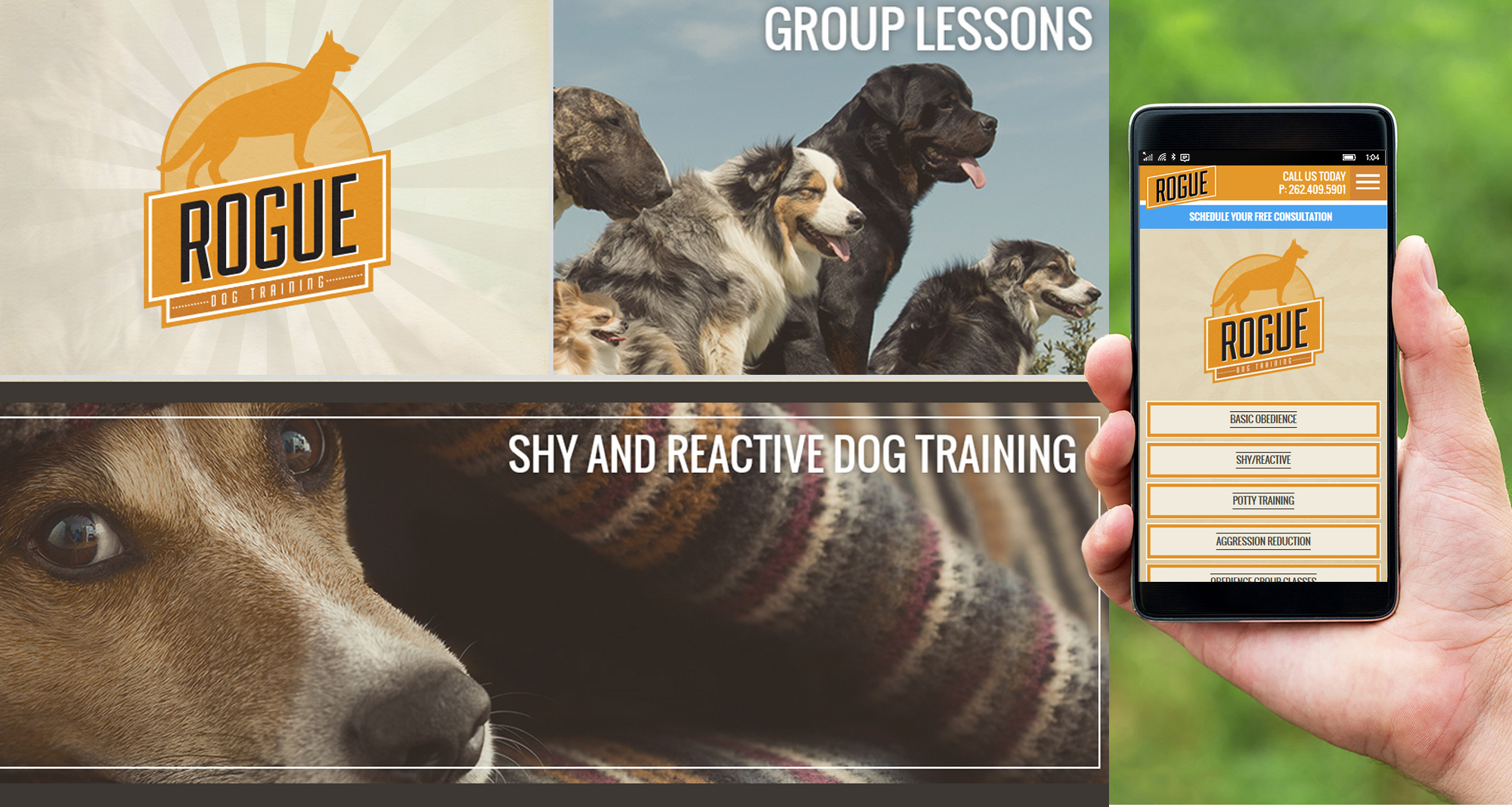 Rogue Dog Training
Dogs are great. Training a dog, though, isn't without trials and tribulations. Rogue Dog Training makes it easier with private and group class dog training. With a focus on reward based dog training, their Association of Professional Dog Training certified trainers help dogs and their owners live in harmony.
Website dilemma
Rogue Dog Training had never had a website prior to iNET. We were tasked with creating an appealing and appropriate look for the business, while also communicating the owner's reward based dog training method. Most importantly, we knew we had to create a site that would bring the owner new business.
Technology implemented
Search engine optimization – Layout and Graphic Design – Mobile Responsive Design – Programming – Creative Genius Branding & Copywriting – Content Management System – HTML – CSS – jQuery
Outcome
iNET Web designed and built a great-looking website with plenty of detail on Rogue's approach to dog training. The site includes an informative Tips and Tricks section with in-depth articles, information on classes, and an online contact form for prospective customers to contact them.
The owner of this business borrowed money to pay for his website, and was understandably nervous. So how did it work out? In the owner's own words:
"Trust this company, as they have helped me turn a dream into an extremely profitable business."