Custom Wire Industries
Niche market businesses like Custom Wire Industries need websites that not only tell their story, but also get them found online by prospective customers. That's where iNET Web comes in.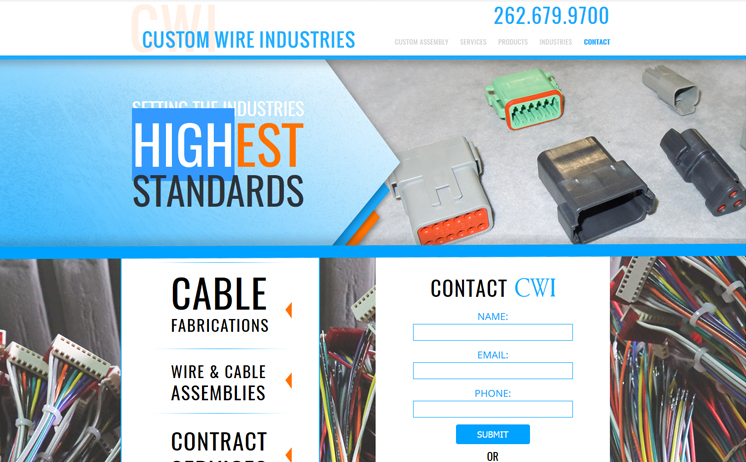 SEO:
Custom Wire offers cable fabrications, wire assemblies, and contract services. iNET optimized their website for these services using keyword research, interlinking, and customized meta data.
Copywriting:
iNET copywriters wrote all the content for Custom Wire using specific keywords to attract new customers to the website.
Custom Programming:
iNET programmers included custom features across the Custom Wire Industries website. One example of their work is a contact form on the home page allowing customers to request a quote with ease.


Click the links above to learn all about the unparalleled web marketing services that provided Custome Wire Industries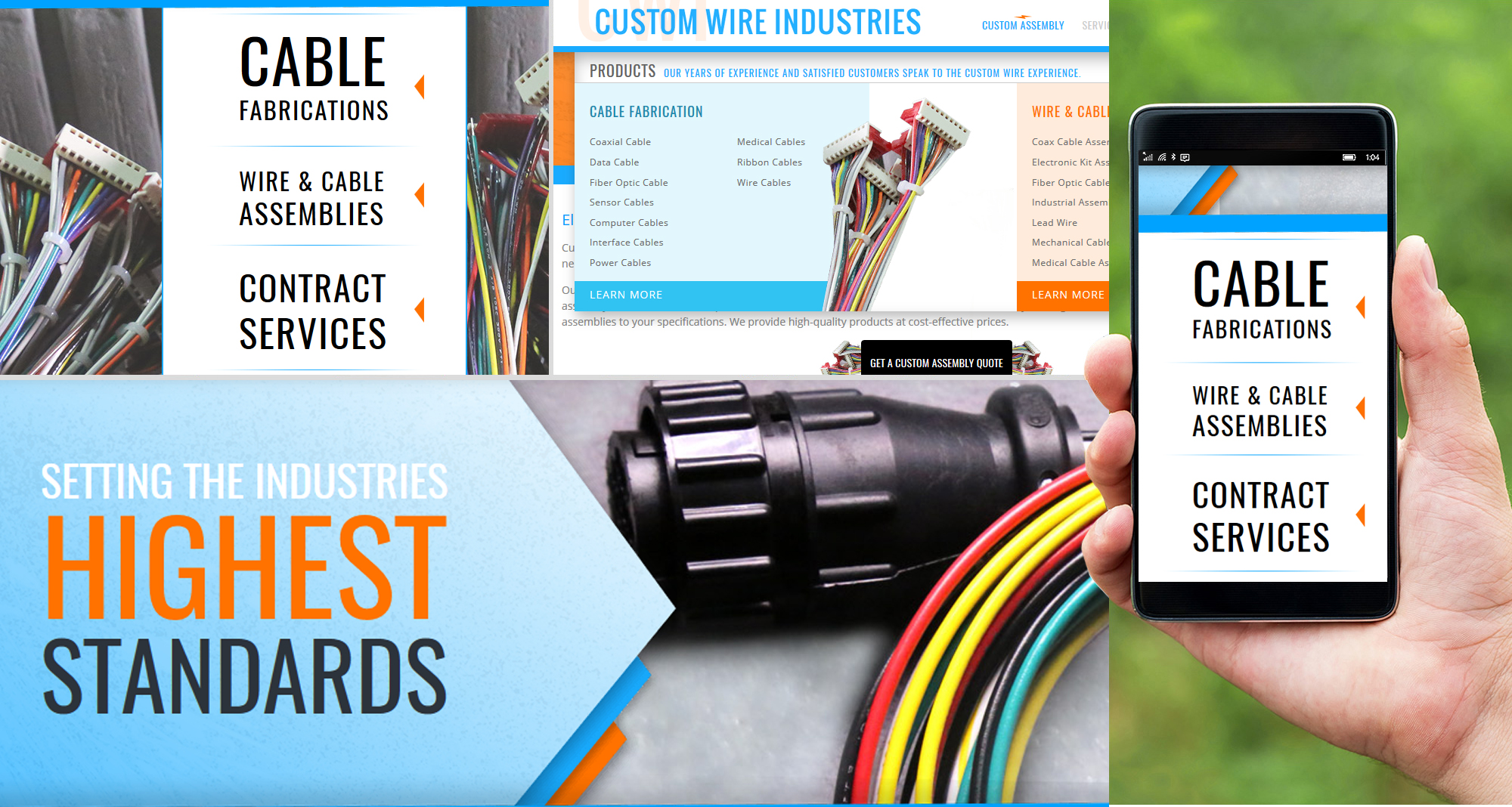 Custom Wire Industries
Custom Wire Industries is a Muskego based manufacturer of electromechanical wire, cable and electrical components. With custom fabrication capabilities, they supply manufacturers and industries across the country.
Website dilemma
Custom Wire Industries had a bare-bones website before coming to iNET. Without any search engine optimization, it wasn't showing up in search engine results pages for the most common online queries of prospective customers. They needed a website that would reach their target market.
Technology implemented
Search engine optimization – Layout and Graphic Design – Programming – Creative Genius Branding & Copywriting –Content Management System – HTML –CSS – jQuery
Outcome
iNET Web built a great looking, custom website that clearly explains the full range of products they offer. With ongoing search engine optimization work, they've seen steady increases in web traffic and inquiries from prospective customers.