Jung Logistics
Jung Logistics bases their business on the Golden Rule and their commitment to serving God. When they needed a new website, they put their faith in iNET-Web.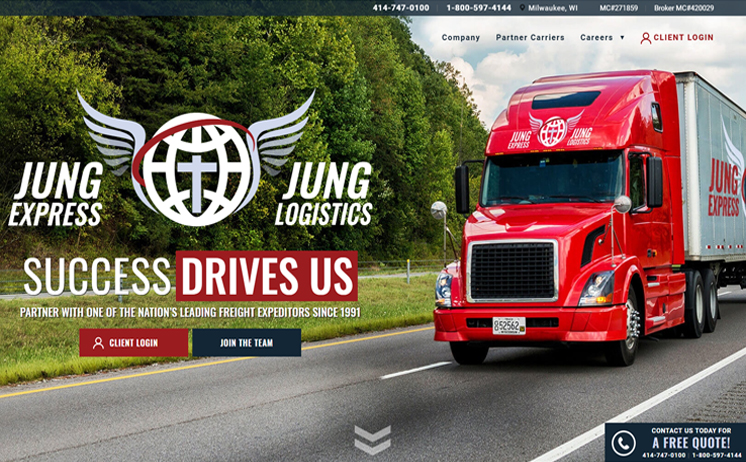 Click the links above to learn all about the unparalleled web marketing services that provided Jung Logistics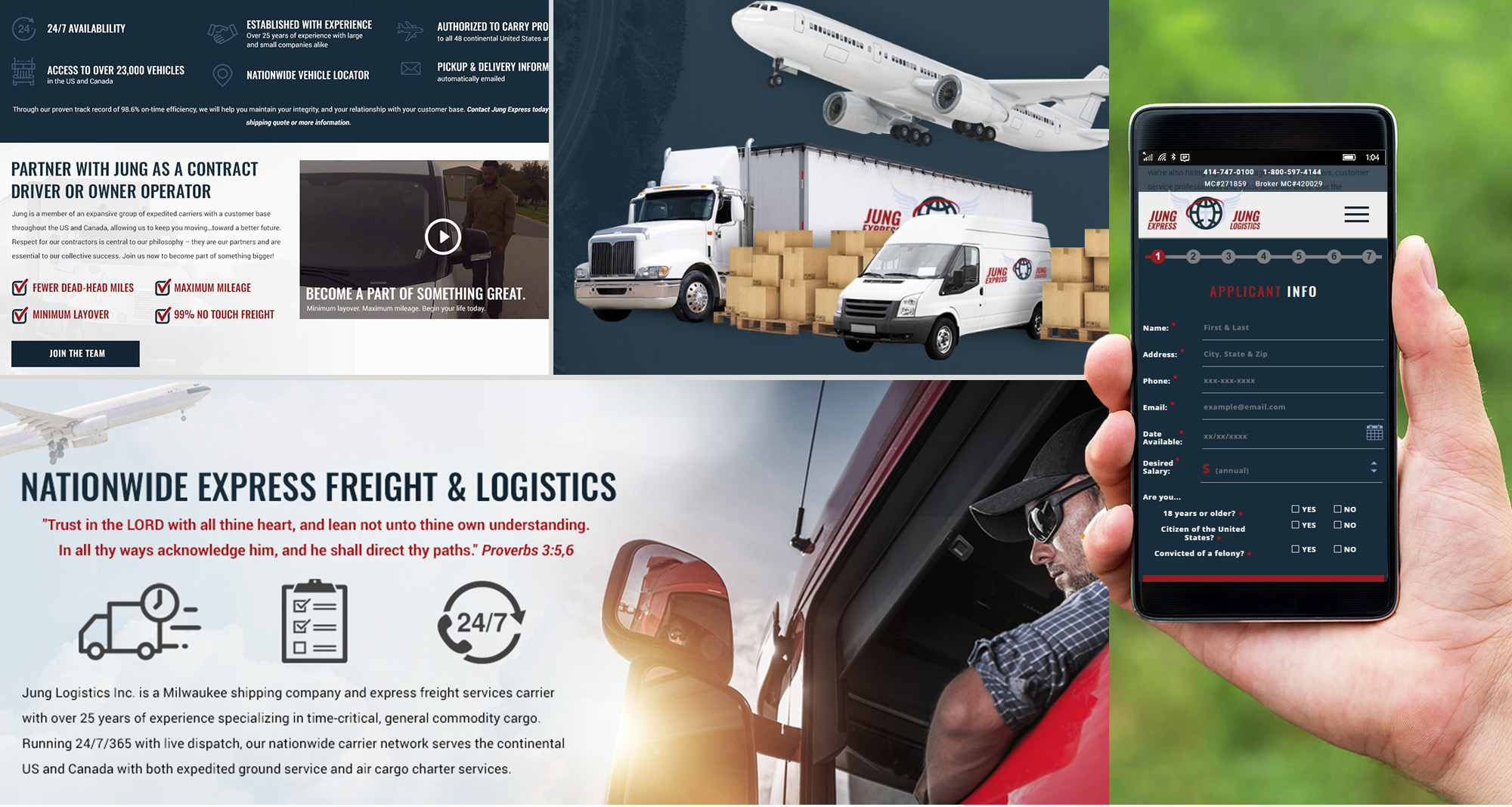 Jung Logistics
Jung Logistics is a national shipping company and express freight services carrier specializing in time-critical, general commodity cargo. In business over 25 years, they serve the continental US and Canada.
Website Dilemma
The clients' existing website was a perfect example of what not to do. Bad design, redundant content on multiple pages and broken links all added up to a terrible user experience. They wanted to retain the content on the site, streamline the design and layout, encourage job applicants, and make it possible for customers to track shipments.
Technology Implemented
Search Engine Optimization – Layout and design – Mobile Responsive Design – Custom Programming –Copy Editing – Content Management System – HTML –CSS – jQuery – HTML
Outcome
iNET-Web designed and built a custom website to communicate the unique value Jung Logistics brings to freight shipping. The site also provides information for drivers looking to work with Jung, with pdfs of the documents and resources they would need.