Allis Tool & Machine Corp.
A big, impressive machine shop deserves a big, impressive website. iNET delivered, crafting a website showing off Allis Tool & Machine's remarkable machining equipment and extensive capabilities.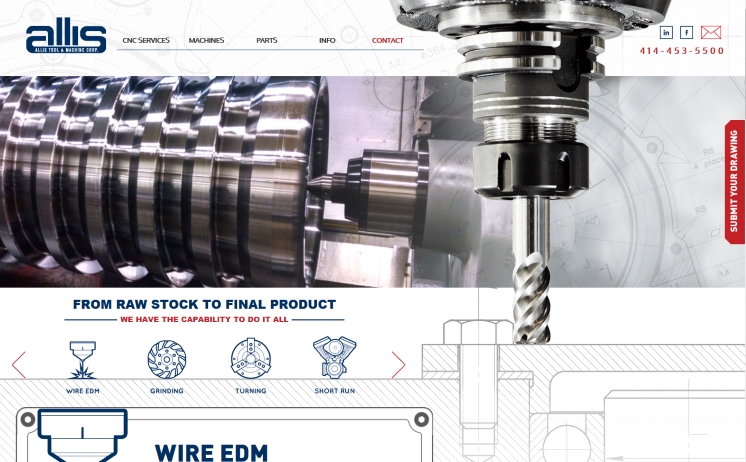 Click the links above to learn all about the unparalleled web marketing services that provided Allis Tool & Machine Corp.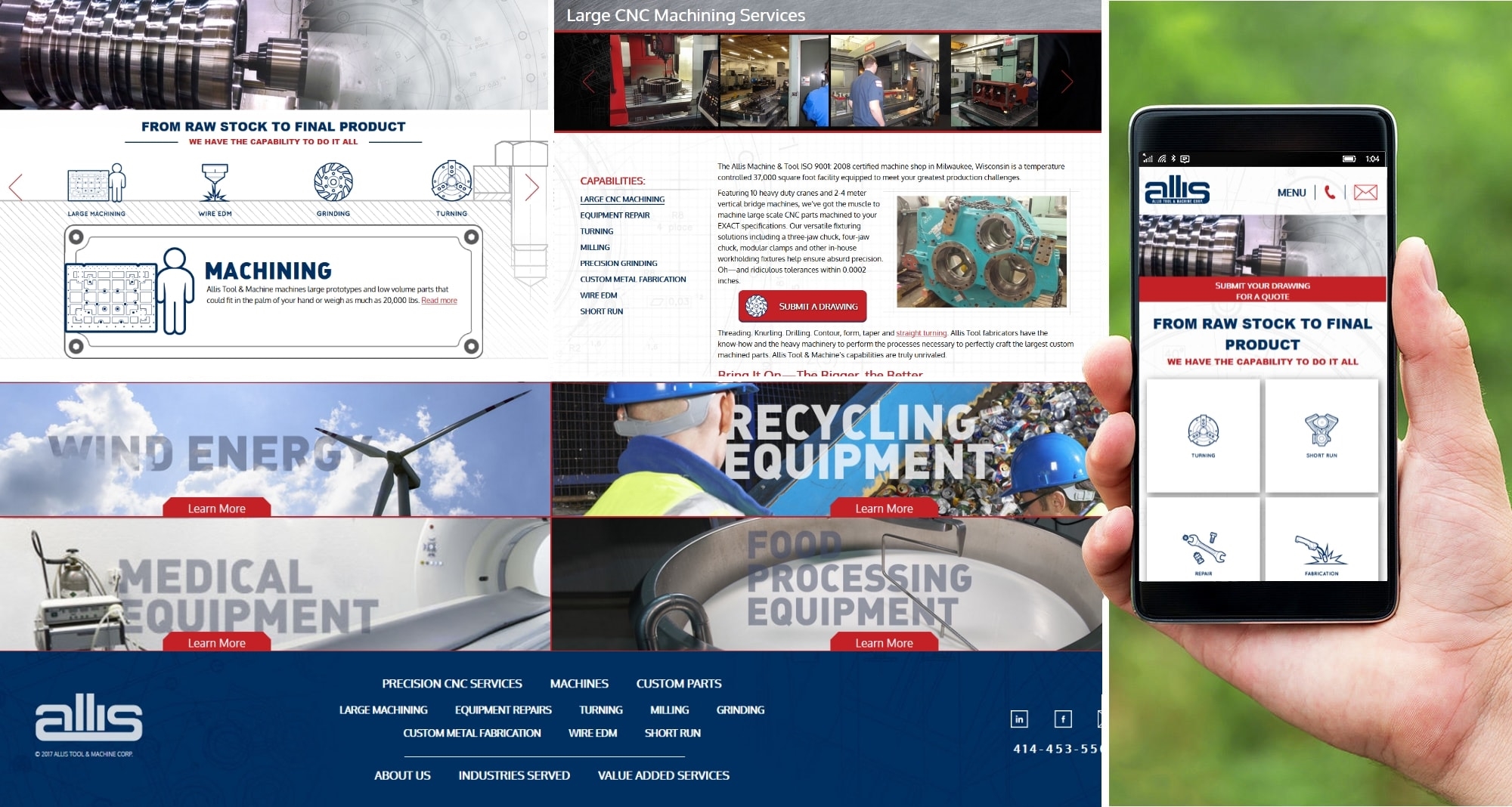 Allis Tool & Machine Corp.
Allis Tool & Machine is a CNC machine shop in Milwaukee specializing in short run prototyping of mid-to-large metal parts and equipment rebuilds. Looking to explore new markets for their CNC machining services, they hired iNET to build them a profitable website—one that would bring them new business leads.
Website Dilemmas
Their old website was a relic of the early 2000s—built for a resolution that now befits only tablet screen sizes. The site was not mobile responsive: completely unacceptable and unprofessional based on modern expectations for the mobile web experience. A lack of informative and engaging copy left users in the dark about their shop's machines, capabilities and prior work.
Worse yet, the site was not optimized for search engines. Users couldn't find it, and even when they did, they found a website that fought them. Leads slipped away.
Technology Implemented
Modern Mobile Responsive Website Design – Search Engine Optimization – User Experience - Content Management System – Creative Genius Copywriting – HTML – CSS – JavaScript – Graphic Design
Outcome
iNET created a beautiful, professional website for Allis Tool & Machine, incorporating imagery of Allis Tool's impressive CNC machinery to give potential clients an impression of their vast machining capabilities. The SEO team at iNET cross referenced Allis Tool's most profitable sources of business with search demand in the Milwaukee area—identifying and executing a plan to carve out a niche in the search market and win.
Allis Tool quickly launched to the top of search results pages and started attracting leads for all sorts of different short run prototypes and large CNC production. Their website is now easily found by prospective customers looking online, and they find a site that displays perfectly on EVERY kind of device. The result? Profitability.
Allis Tool & Machine is just one of many machining and engineering firms who turned a profit with help from iNET.
Want to make more money? Contact our web designers in Milwaukee for a profit-driven website.