Website Design for Engineering Firms
Wisconsin Digital Marketing & Website Design for Engineering Firms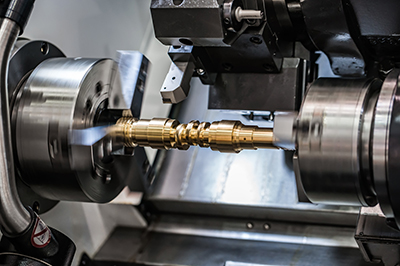 As Wisconsin's economy continues to grow, engineering firms of all sizes need effective website design to differentiate themselves from foreign and domestic competition. Engineering and industrial design firms across Wisconsin turn to iNET-Web when they need to dominate the competition. Our Creative Geniuses design industry-dominating websites for custom CNC machinists, injection mold engineers, industrial refrigeration designers and more.
iNET builds websites for industrial engineering firms throughout the greater Milwaukee area, the state of Wisconsin, and beyond. The number of satisfied iNET Web clients grows every day as we continue to help business owners reach their full potential.
The Importance of a Web Presence for Industrial Design Firms
If prospective customers have found your engineering firm by searching online, or looked you up online after hearing something about your business, your website is the first impression you make on them. A website that looks great, is easy to navigate, and showcases your capabilities and past projects is essential. And that's just what you get from iNET Web.
Our industrial clients specialize in engineering aerospace components, others design industrial refrigeration systems. Some are just full service machine shops who dabble in whatever makes them money. All of them found success after working with iNET.
iNET Designs Winning Websites for Engineering Companies
Southeast Wisconsin engineering firms turn to iNET because they know we have the resources, experience and ambition to make the best website for their business. iNET's unmatched knowledge of how search engines work ensures our clients dominate industries across Wisconsin. While other Milwaukee web marketing agencies measure success in page views, clicks or even impressions, the website designers at iNET care about one thing: RESULTS.
Engineering Firms that Chose iNET
What iNET Does for Wisconsin Engineering Firms
iNET deploys innovative online marketing tactics and cutting-edge website design to command web presence for your business. Our Creative Geniuses start the process by meeting with you to discuss your budget, establish business goals, and devise the best plan for your engineering firm to succeed. Then we make it happen.
iNET's Popular Services for Industrial Design Businesses
We create the perfect marketing plan for your engineering firm using one or a combination of these services. All the resources you might need are located in-house here at iNET Web, including copywriters, graphic designers, marketing specialists, front end developers, photographers and more. iNET is in the business of making money for our clients, and business is booming.