Green Bay Dumpster Rental
Green Bay Dumpster Rental turned to iNET for their website redesign. We transformed their old website to draw in a wider audience through SEO. Their successful business continues to expand across Wisconsin, with a Milwaukee Dumpster Rental site and a Madison Dumpster Rental site. All their sites have custom design and development elements by iNET-Web.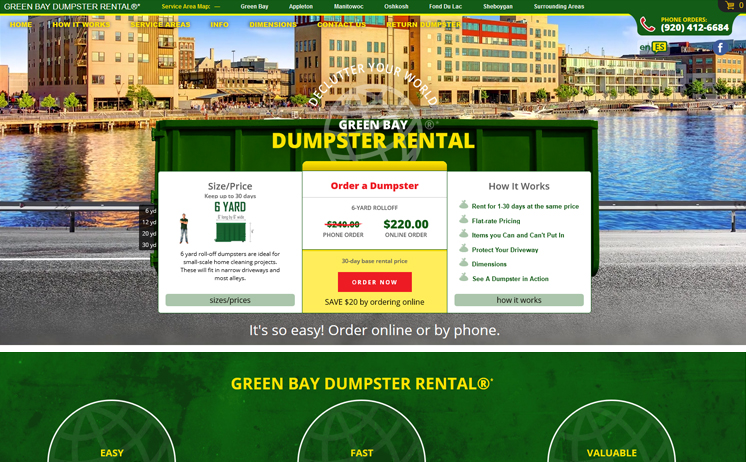 M
Green Bay Dumpster Rental understands the importance of trash management, which is what the team at iNET conveyed with their tagline "Declutter Your World."

Click the links above to learn all about the unparalleled web marketing services that provided Green Bay Dumpster Rental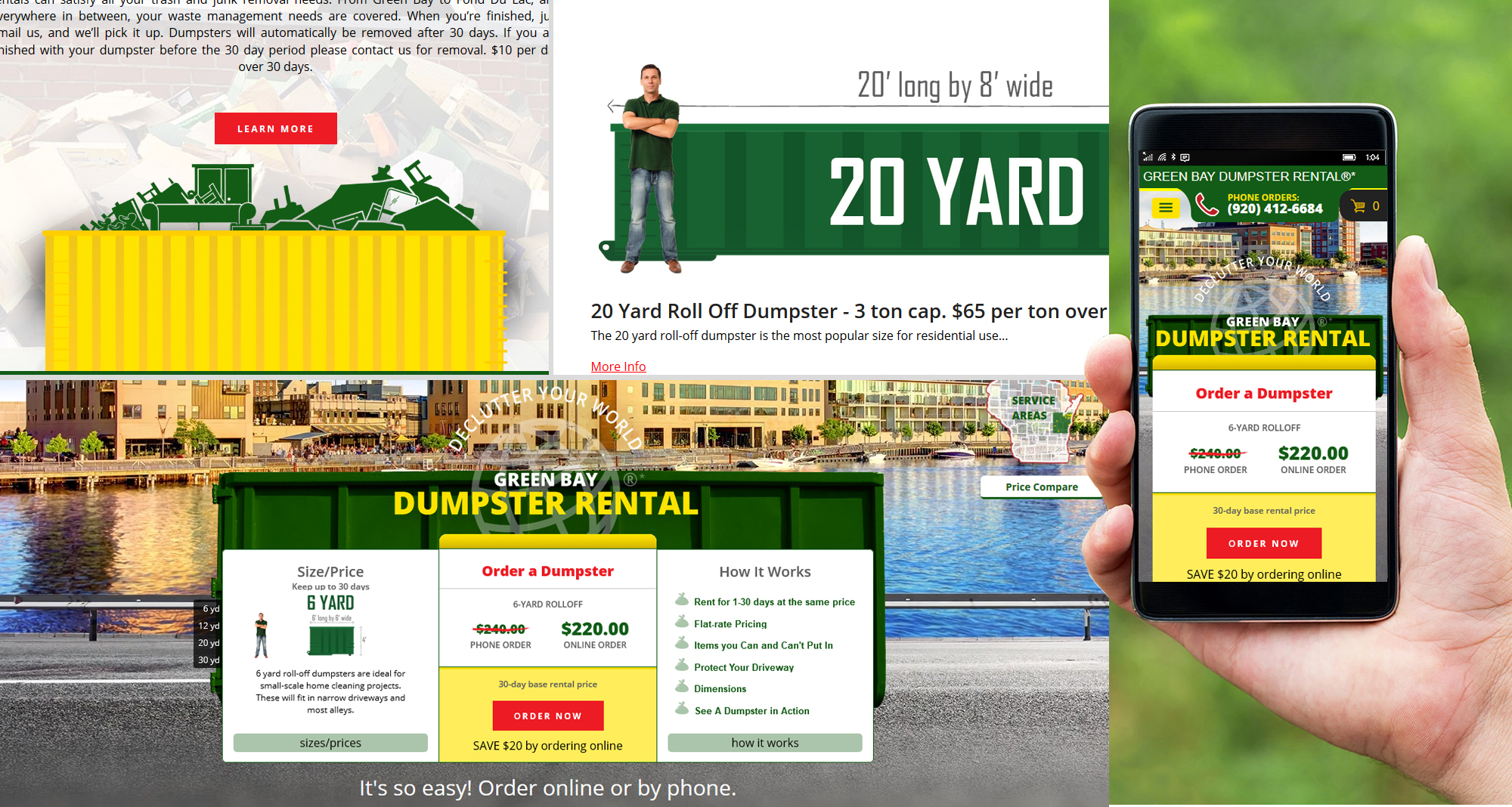 Green Bay Dumpster Rental
Specializing in dumpster rentals for a wide range of cleanup, remodeling, and roofing project needs, Green Bay Dumpster Rental offers superior value to their customers. With a satellite company in Milwaukee and plans to expand into Madison, the business is on the move.
Website Dilemma
Green Bay Dumpster Rental had an existing website, but it looked dated and was doing little to bring in new leads from the surrounding market areas of Manitowoc, Fond Du Lac, Oshkosh and Appleton. They came to iNET for our Search Engine Optimization expertise.
Technology Implemented
Layout design – CSS – HTML - Search Engine Optimization – Flash - Plug-in JavaScript – Content management system
Outcome
Along with a redesign of their site, iNET conducted keyword research for the terms most commonly searched by prospective dumpster renters. We then integrated these terms into service area pages specifically targeting the Manitowoc, Fond du Lac, Oshkosh and Appleton areas. We also reworked content for the Green Bay area to maximize search engine optimization. Result: Green Bay Dumpster rental was loaded with new business.
Contact the professionals at iNET today to learn how you can make more money with your website.