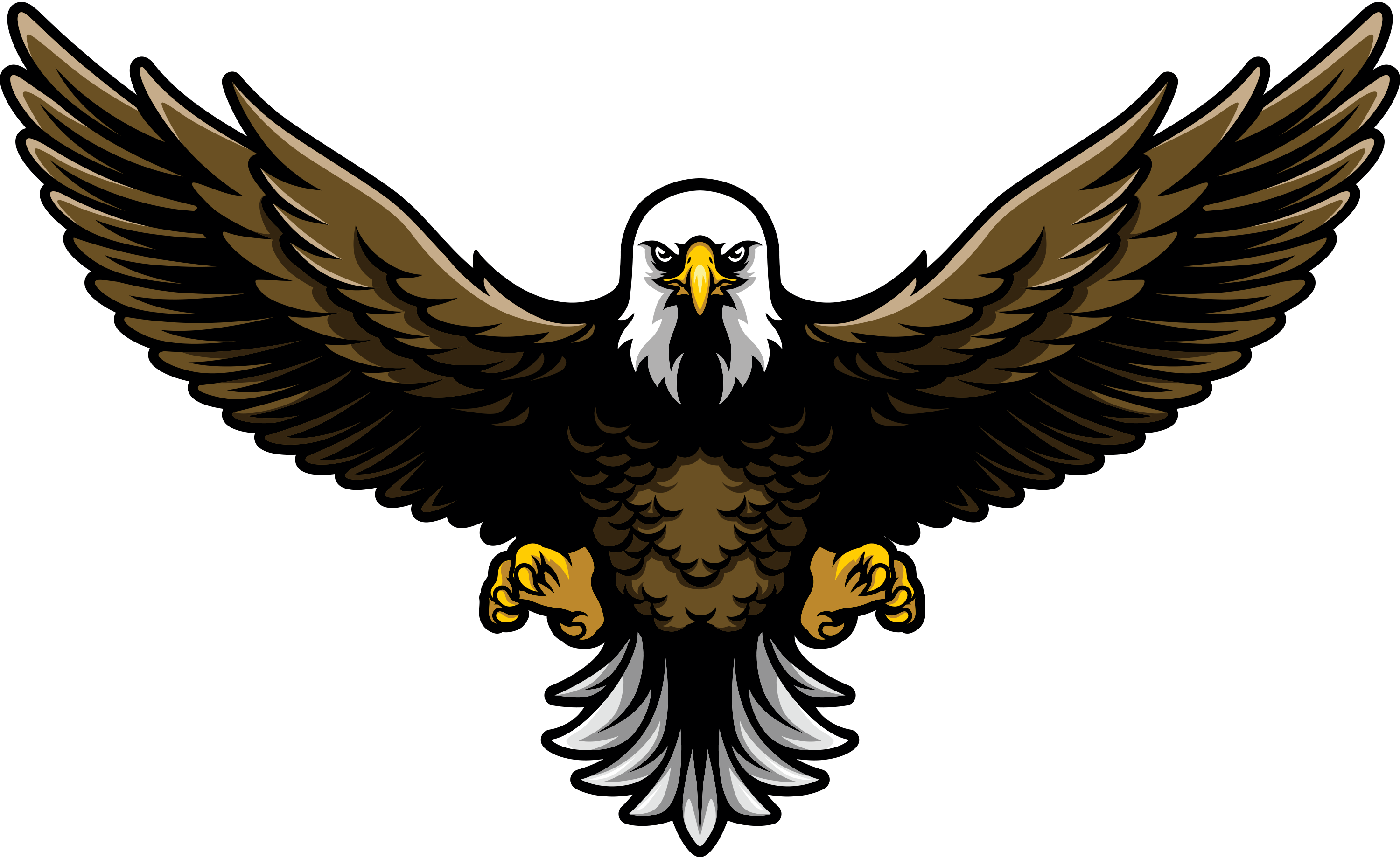 Turf Tenders
Turf Tenders services Washington County, Ozaukee County, and nearby areas. They provide all your lawn care needs in the summer and snow removal services in the winter.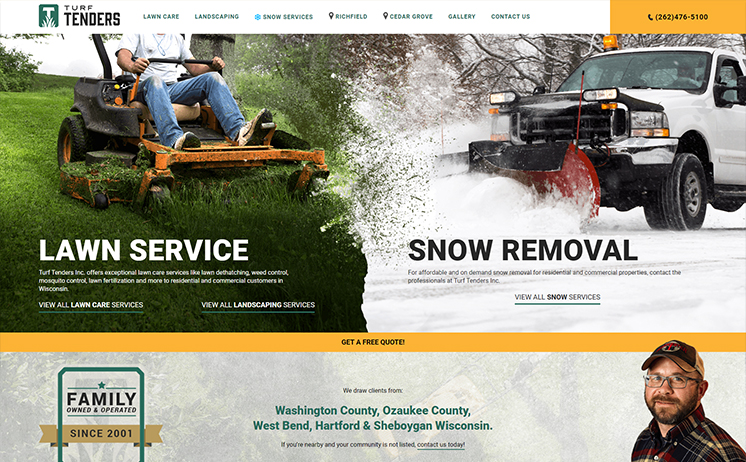 Click the links below to learn all about the unparalleled web marketing services that provided Turf Tenders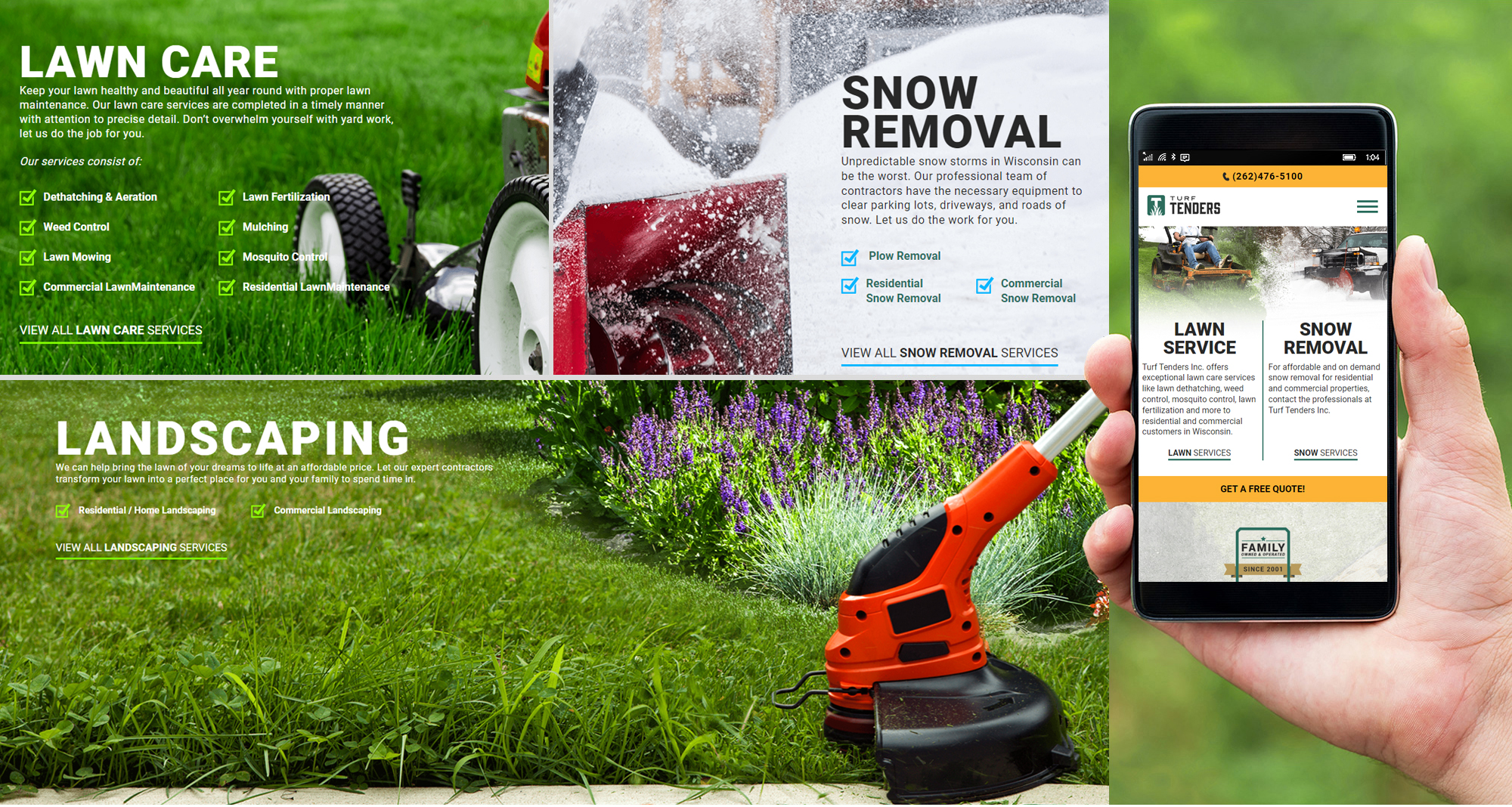 Core Services
Turf Tenders
Northeast Milwaukee
262-476-5100
Contact iNET-Web Now for a fresh, clean and profit-generating website for your company.