AIMS Power
Industrial motor and generator refurbishing. Rotor and stator rewinding. Transformer liquid analysis and processing. How do you make a website for esoteric services like these worth visiting? You hire iNET Web.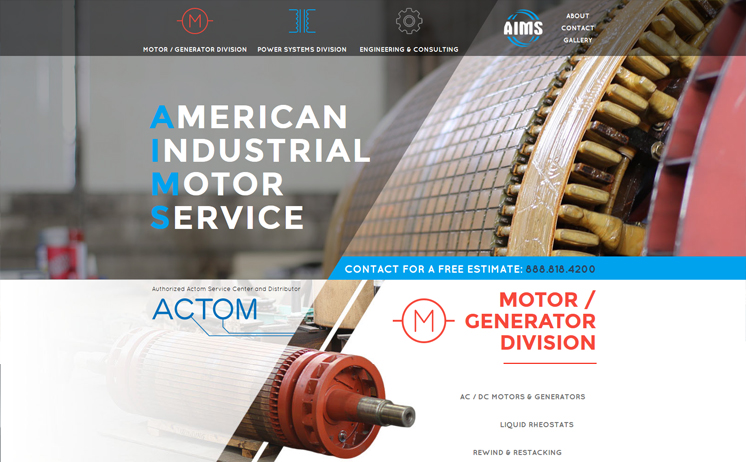 W
iNET Web optimized content throughout the AIMS Power website to reach prospective customers in the industrial motor and power generation industry.
W
iNET Web copywriters communicated the full range of services provided by AIMS Power with clear and concise writing.

Click the links above to learn all about the unparalleled web marketing services that provided AIMS Power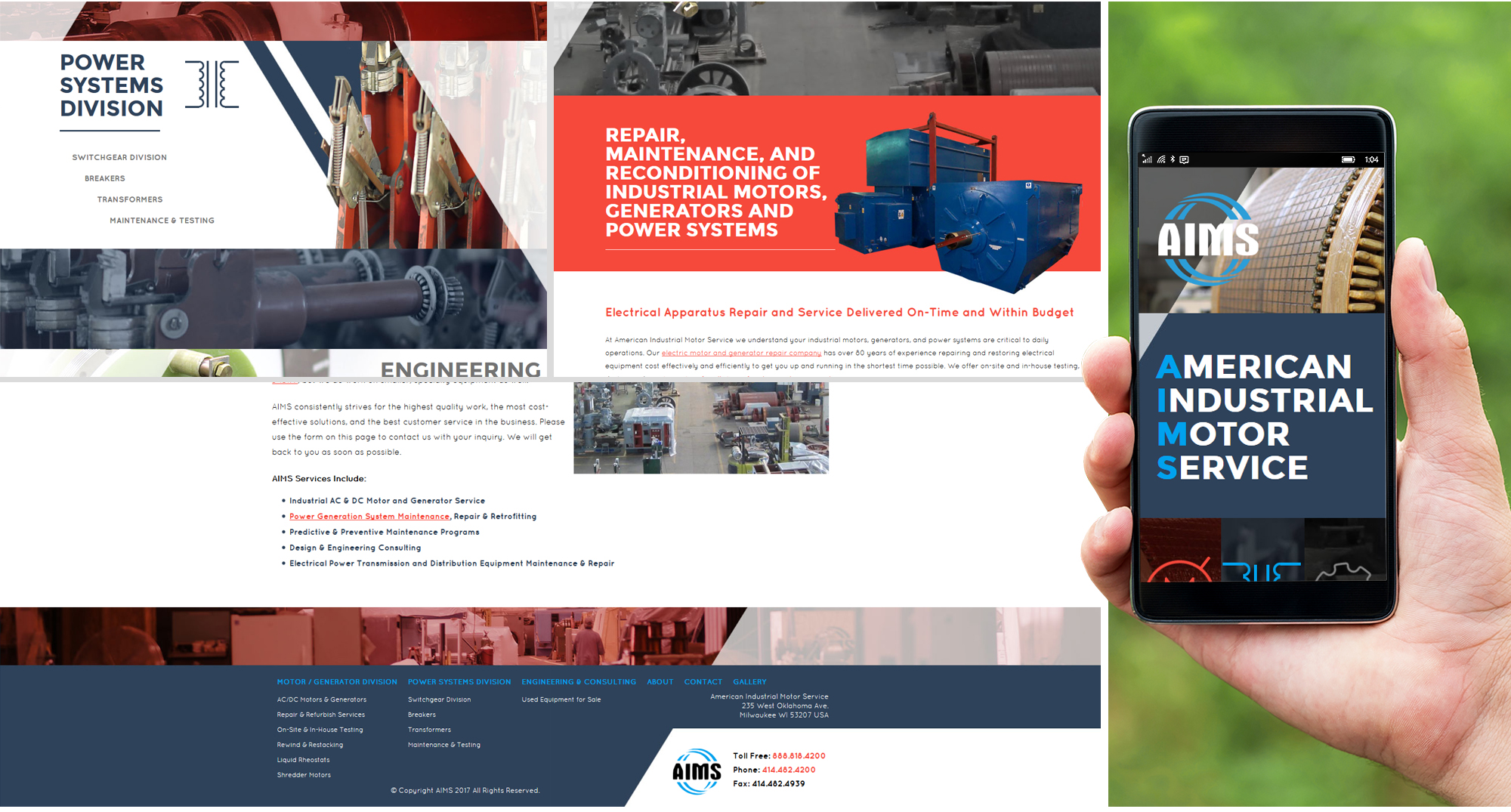 American Industrial Motor Service - iNET Web Marketing for an Industrial Power Systems Refurbishing Company
American Industrial Motor Service (AIMS for short) is a Milwaukee-based business specializing in the repair and refurbishing of industrial motors and generators, power generation systems, and other specialized equipment. The company has been in business for over 80 years and is regarded as the leading electrical apparatus repair shop in the upper Midwest.
AIMS came to iNET in dire need of a website overhaul. Their old site was bare bones basic and wasn't doing anything to bring them new business. They looked to iNET after hearing about the successes our other clients are enjoying. Is it too much to ask for a website to tell a business' story and drive new business to them? Not when iNET Web is building the website.
Website Dilemma
AIMS had a website that was just a couple of pages relegated to virtual obscurity on the Internet. There was very little content on the site to explain their capabilities, and the design looked as though it had been created on a Commodore 64, circa 1982 (remember those?).
AIMS needed a website to convey the nuts and bolts of their business in a fresh way. Just as importantly, they needed a website that would put them on the first page of search results when their prospects searched online for things like "transformer rewinding."
They came to the right web development company.
Website Technology Implemented
Content Management System – Search Engine Optimization – Copywriting - HTML – Graphic Design–jQuery – ActionScript – JavaScript–CSS
Website Outcome
iNET Web created a clean, contemporary look for the new website, with multiple pages focused on every aspect of their business. The look of the site alone instantly conveys professionalism. It's easy to navigate, easy to read, and all their capabilities are clearly communicated.
On-site photography by iNET Web provides website visitors a look behind the scenes of their 60,000 square foot facility, while on-page Search Engine Optimization work by crafty iNET Web SEO specialists has powered their site to the top of search engine results pages.
After launching the new site in 2015, AIMS has seen steady growth in their client base. More power to them!
Contact our Milwaukee web design firm to learn more about our custom-designed, profit-generating websites.