Martinizing Dry Cleaning
When you're Milwaukee's top dry cleaning service, you need a website that looks as sharp as the clothes you clean and press. You need iNET Web.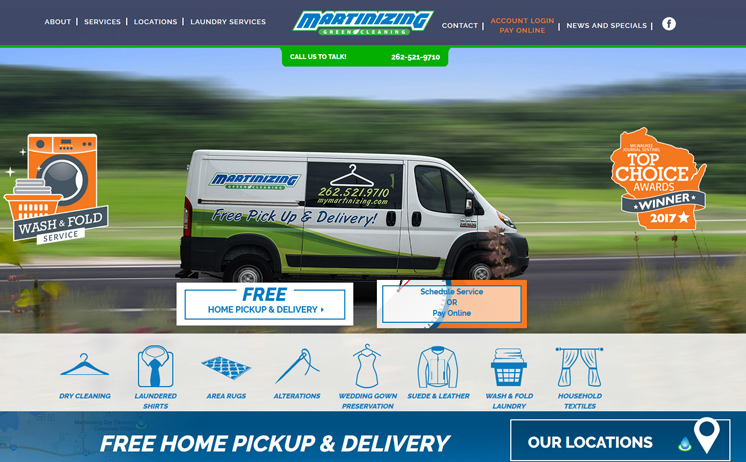 Responsive:
Martinizing Dry Cleaning has locations across southeast Wisconsin. A responsive design lets customers find their nearest Martinizing locations while on the go.
SEO:
Search for any laundry or dry cleaning service and you'll get a lot of results. Search engine optimization from iNET helps Martinizing Dry Cleaning stand out from the rest and draw in new customers online.
Copywriting:
iNET copywriters filled the Martinizing website with important information for customers. Now anyone searching for dry cleaning services can get all the answers they need from Martinizing.
Custom Programming:
The new Martinizing Dry Cleaning website features custom iNET programming. The website features custom maps for all 13 of their locations, making them easy to find for drop-offs and pickups.


Click the links above to learn all about the unparalleled web marketing services that provided Martinizing Dry Cleaning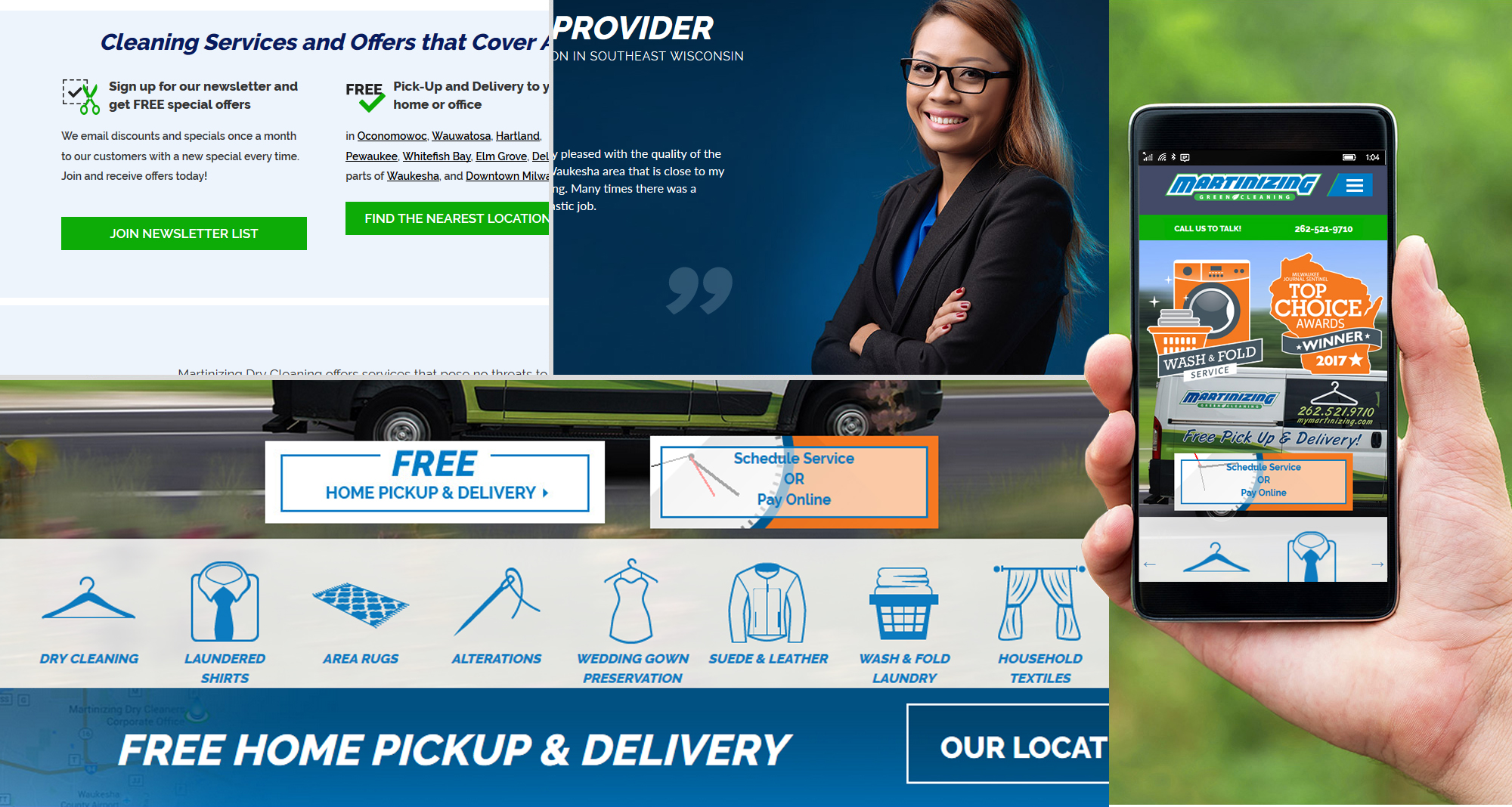 Martinizing Dry Cleaning
The Milwaukee franchise of Martinizing Dry Cleaning offers superior quality, green, and unbelievably fast dry cleaning throughout the greater Milwaukee area. They also do alterations. To stay on top of the laundry pile and generate new business, they knew they'd need a pro-caliber website.
Website dilemma
This business had an outdated website that was disorganized and confusing for anyone to navigate. Because it lacked a mobile responsive design, it wouldn't display on cell phones or tablets. To make matters worse, the business had multiple locations around Milwaukee and the site had no search engine optimization so they never showed up in online searches by prospective customers.
Technology implemented
Search engine optimization – Layout and Graphic Design – Mobile Responsive Design – Programming – Creative Genius Branding & Copywriting –Content Management System – HTML –CSS – jQuery
Outcome
iNET gave the site a total makeover with a cleaner look, mobile responsive design, easier navigation and individual landing pages for all the locations of the business (including maps to show their exact location). Since the new site launched, business has increased dramatically for these dry cleaners.