Orange Shoe Fitness
Orange Shoe Personal Fitness has studios in Wisconsin and Illinois. To draw in more business, Orange Shoe turned to iNET Web for a brand new website.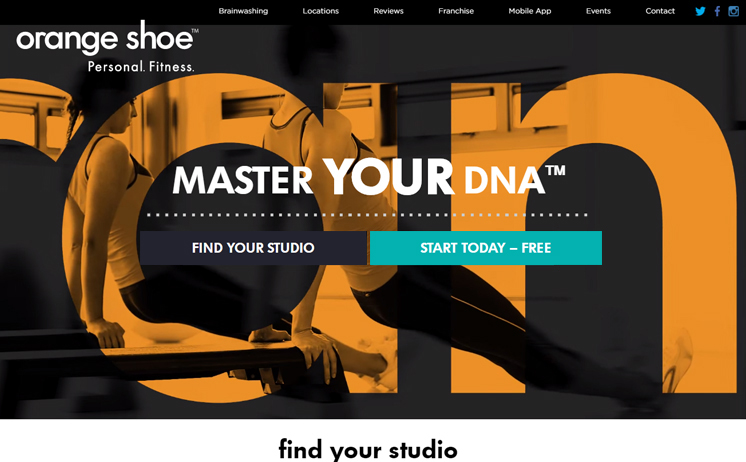 M
What makes one gym different from another? Consistent branding throughout the Orange Shoe website and print media shows customers they've come to the right place. There are even water bottles and gym bags with the logo!

Click the links above to learn all about the unparalleled web marketing services that provided Orange Shoe Fitness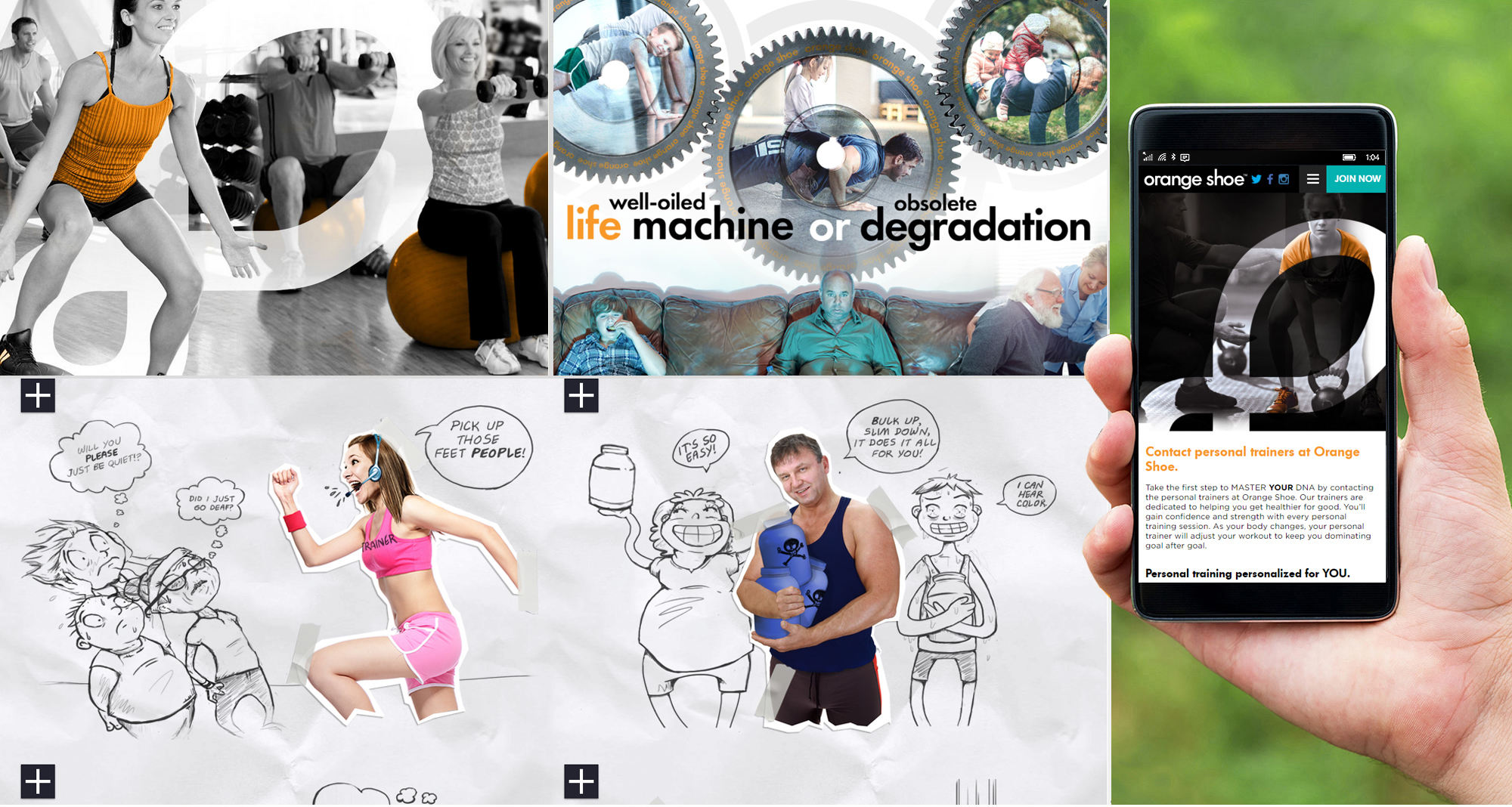 Orange Shoe - Web Marketing for a Chicago Personal Trainers
Orange Shoe is a boutique-style personal training studio with locations in Fitchburg, Madison, Brookfield, Chicago. They are continually expanding with new locations. They needed a way to draw in new clients and show how they're different from a regular gym.
Website Dilemmas
The Orange Shoe site was basic at best, and throughout unmemorable. Their "You: Improved" branding was used by many other gyms and personal trainers. They needed a better way to stand out, especially with New Year's resolution signups right around the corner.
Technology Implemented
Search engine optimization – Layout design – Content Management System – HTML – Creative Genius – CSS – jQuery
Outcome
iNET put the new Orange Shoe website through its paces. "You: Improved." became "Master your DNA" to better tell the story of how personalized workouts and nutrition plans help individuals meet their health and fitness goals. Just as there is no generic DNA, there are no generic workouts at Orange Shoe.
A fun "What to Expect" page dives even deeper to show what makes Orange Shoe different. A recorded video greets website visitors and shows Orange Shoe personal trainers in action. With the success they're having from the website, they've opted in for iNET-produced radio advertising in the Madison area, too.