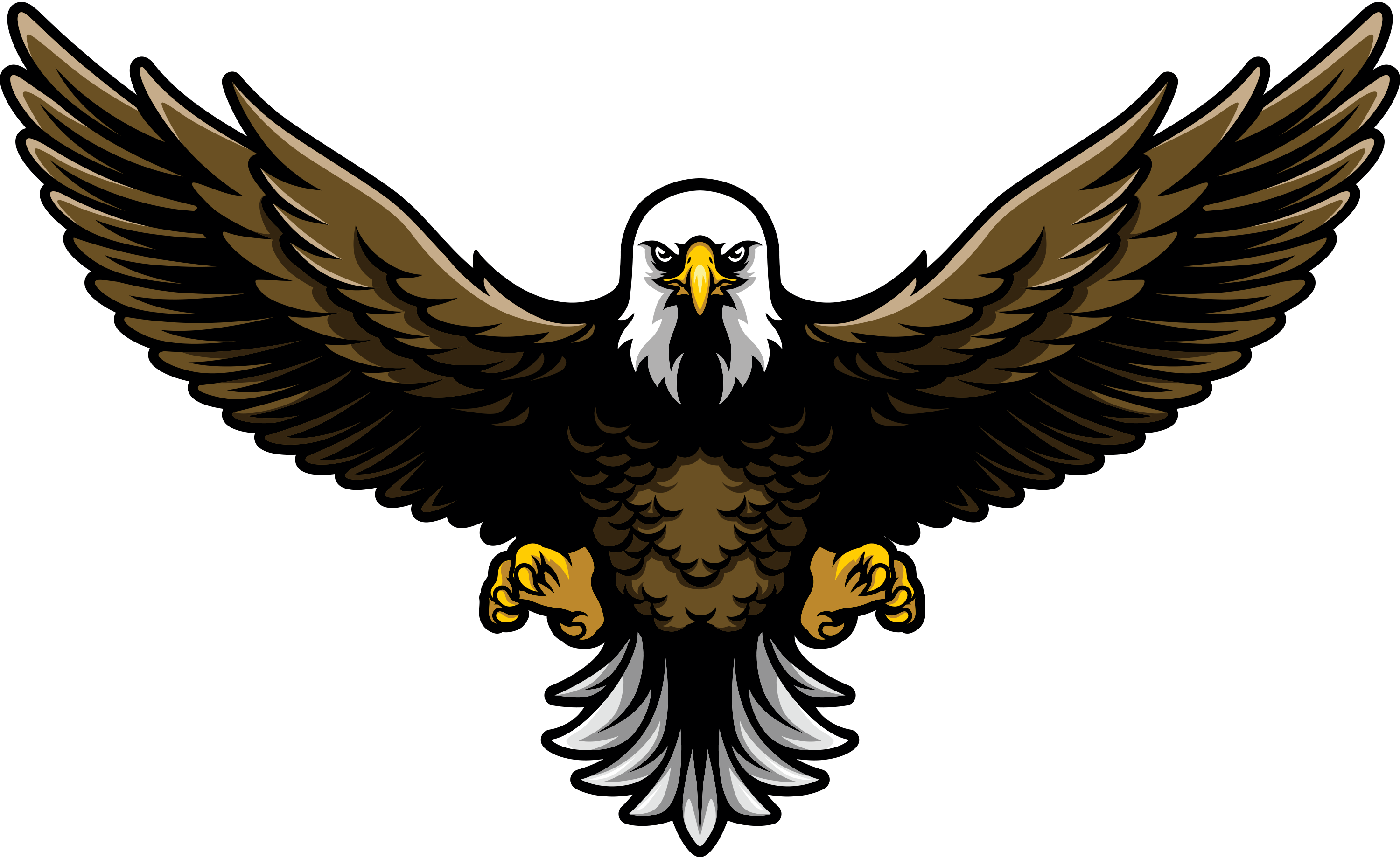 Niebler, Pyzyk, Carrig, Jelenchick & Hanley, LLP
When you're one of the oldest and most trusted law firms in southeast Wisconsin, you don't trust just anyone to revamp your website. Which is precisely why Niebler Pyzyk came to iNET Web.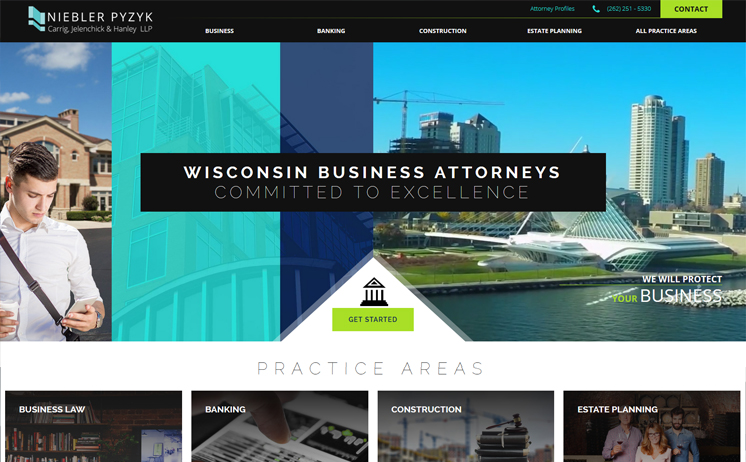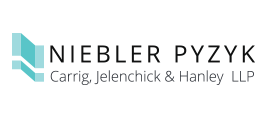 Click the links below to learn all about the unparalleled web marketing services that provided Niebler, Pyzyk, Carrig, Jelenchick & Hanley, LLP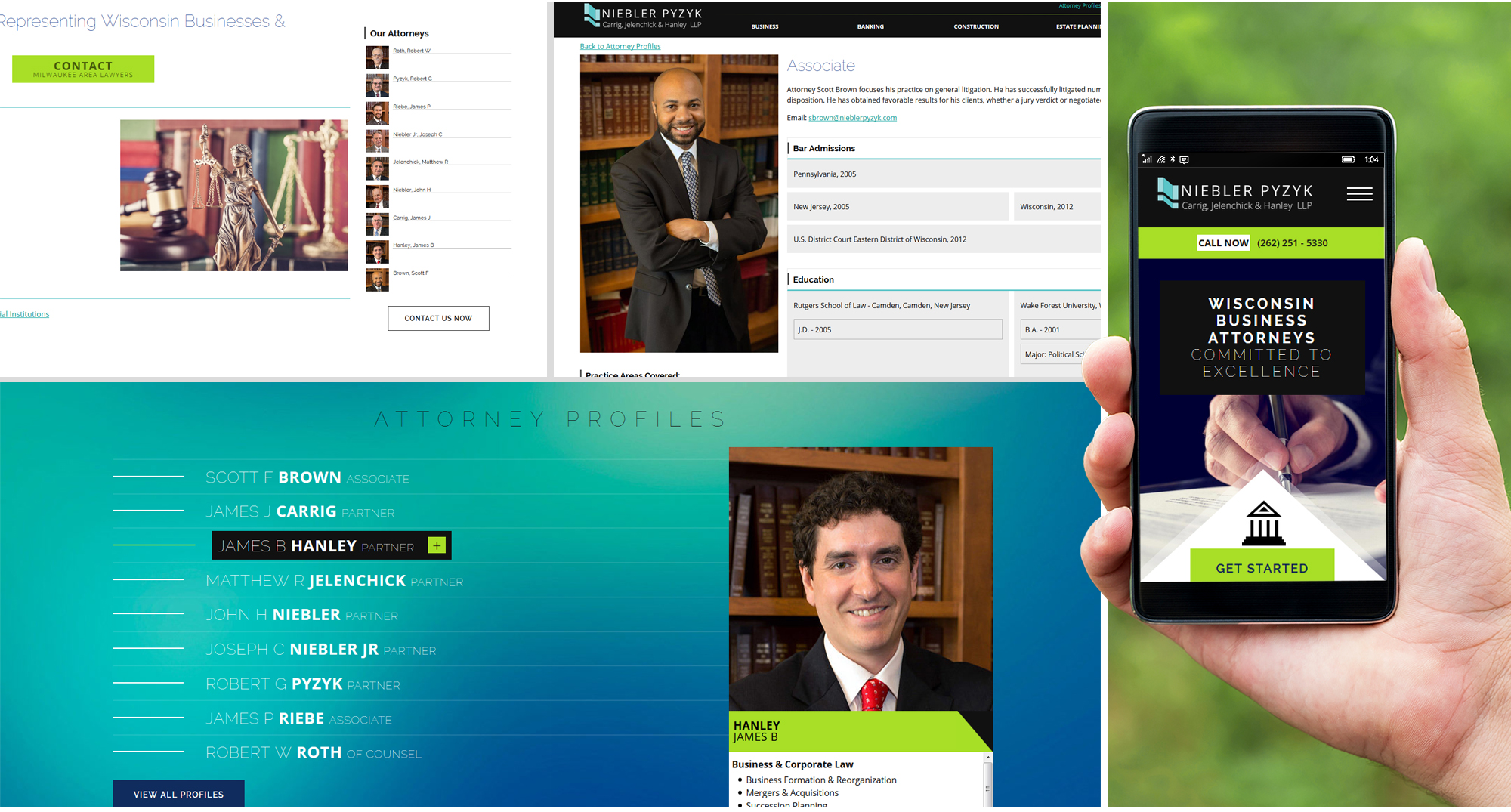 Niebler, Pyzyk, Carrig, Jelenchick & Hanley, LLP
Niebler Pyzyk is a Menomonee Falls based law firm providing a wide range of legal services for businesses and individuals. In business since 1939, they offer practical advice and effective representation at very reasonable rates.
Website Dilemma
An old, template-based website the client had was only getting them inquiries about lemon laws, which they couldn't understand because this wasn't even something they handled. Besides needing a site that would actually bring relevant inquiries, they were looking for a cleaner, more modern look and content that fully explained the scope of their services.
Technology Implemented
Search Engine Optimization – Layout and design – Responsive Design -- Creative Genius Branding & Copywriting – Photography – Content Management System – HTML –CSS – jQuery –HTML
Outcome
iNET Web built a custom-coded, search engine optimized, content rich website that explains their experience in virtually all areas of business, construction, banking and estate law. With our expertise in search engine optimization, the new website has been steadily bringing them relevant inquiries from prospective clients about a wide range of legal issues—none of which are inquiries about lemon laws.