Up and Running
Print management services are on the rise around Wisconsin. Up and Running provides customized print services to southeast Wisconsin and sells office supplies nationally. iNET designed their new website to drive up local and national business.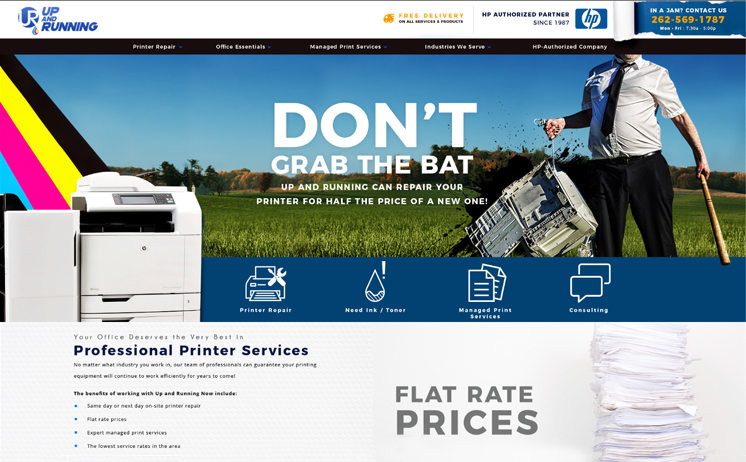 Click the links above to learn all about the unparalleled web marketing services that provided Up and Running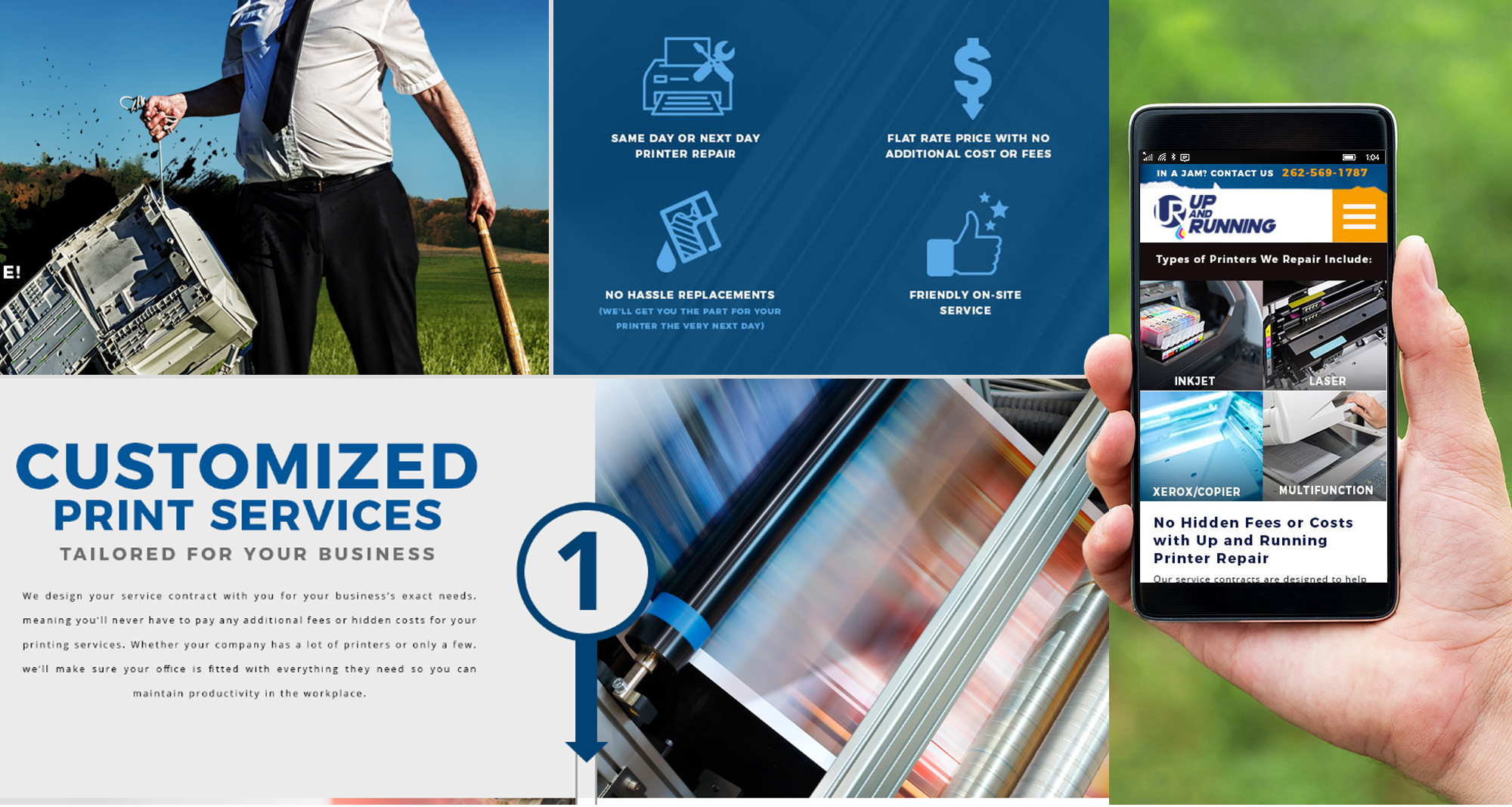 Up and Running Now
Up and Running Now provides businesses throughout southeast Wisconsin with professional printer repair, maintenance, installation and managed print services. When they needed a revamp of their old website, they came to iNET Web.
Website Dilemmas
The old Up and Running Now website was very basic. With only three or four pages on the entire site, there was no way to convey all of the company's printer repair and maintenance services. Even worse, the lack of content on the site was keeping it from ranking well on Google search engines. Because the website lacked any analytics, Up and Running Now had no way to monitor how the site was performing.
Website Technology Implemented
Search Engine Optimization – Responsive Graphic Design – CSS – HTML – Copywriting
Website Outcome
iNET Web created a brand new website for Up and Running Now, and within only a couple months it was exponentially more successful than their old site. With search engine optimized content, it didn't take long for Up and Running Now to rank on the first pages of Google search results pages for terms like "Milwaukee printer repair" and "printer maintenance services." The site's beautiful new design, responsive programming, and custom development help Up and Running Now thrive in a highly competitive industry.
Contact the professional marketers at iNET Web today to get a profit-generating website for your Wisconsin business.