Mahuta Tool
The greater Milwaukee area has many CNC and tool & die making shops. To carve out a niche in this saturated market, Mahuta Tool turned to iNET Web.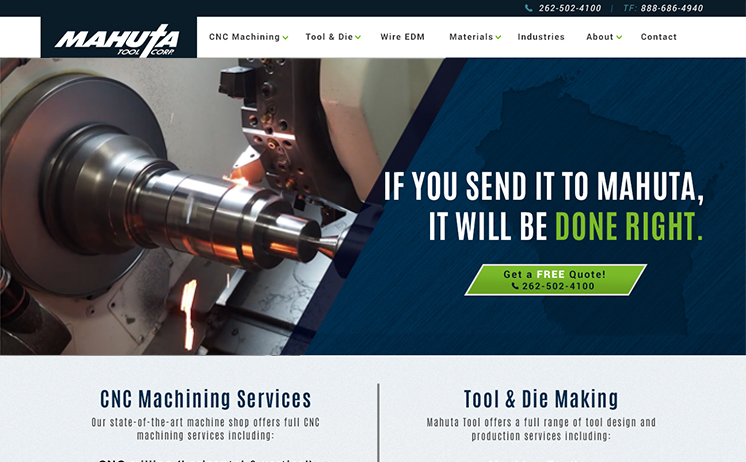 Click the links above to learn all about the unparalleled web marketing services that provided Mahuta Tool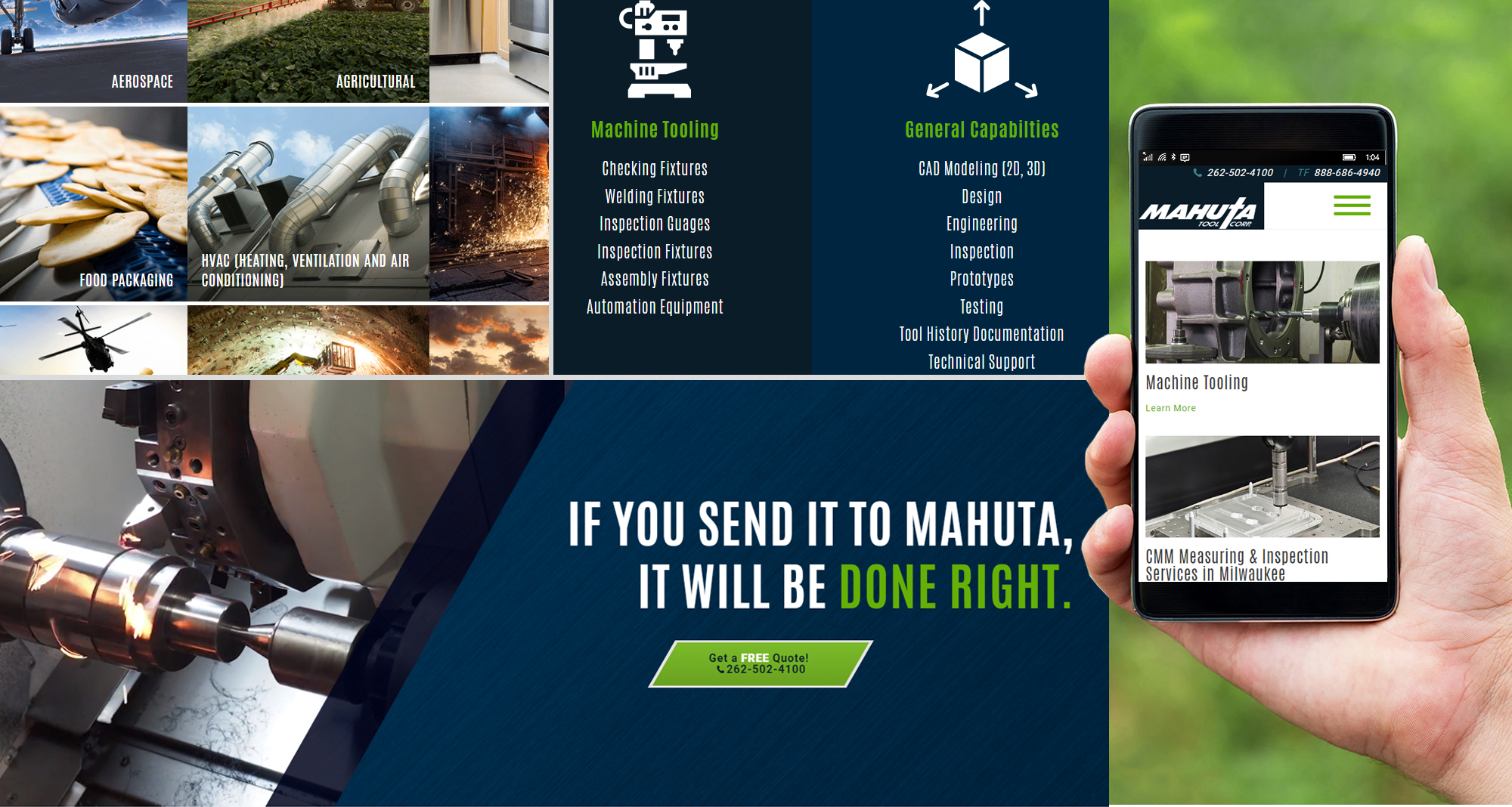 Mahuta Tool
Mahuta Tool is a Germantown-based CNC machining and tooling shop specializing in short-run, low volume production. What started as a garage-based business has grown into a full-service machining and tool and die business with clients throughout the US and Canada.
Website Dilemma
Mahuta Tool had a website created by a web developer that supposedly specializes in B2B sites for manufacturing businesses, yet they got much of the information about Mahuta's business wrong and put photos on the site that made no sense. Mahuta's entire website was in dire need of a complete makeover.
Technology Implemented
Search engine optimization – Layout and design – Creative Genius Branding & Copywriting – Original Photography—Videography--Programming—Content Management System – HTML –CSS – jQuery –HTML
Outcome
Since their new website went live, Mahuta Tool is no longer embarrassed to refer potential clients to their website. They finally have a website that looks great, works great, and accurately represents the full scope of their capabilities.