Janesville Tool & Manufacturing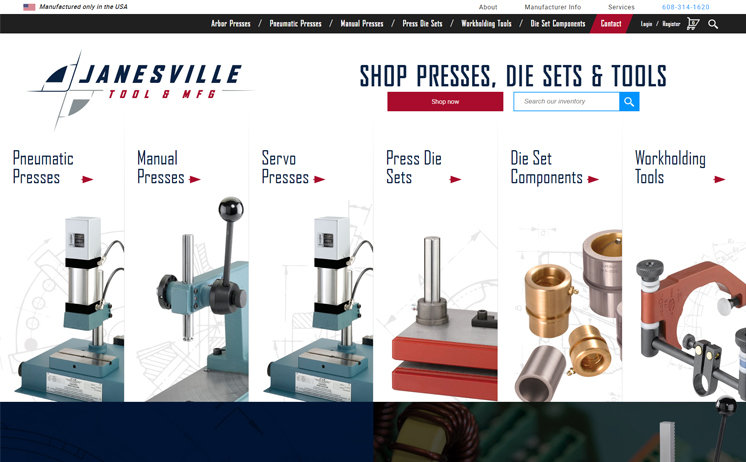 M
Branding: The branding of Janesville Tool showcases their professional manufacturing alongside their made in the USA based roots.

Click the links above to learn all about the unparalleled web marketing services that provided Janesville Tool & Manufacturing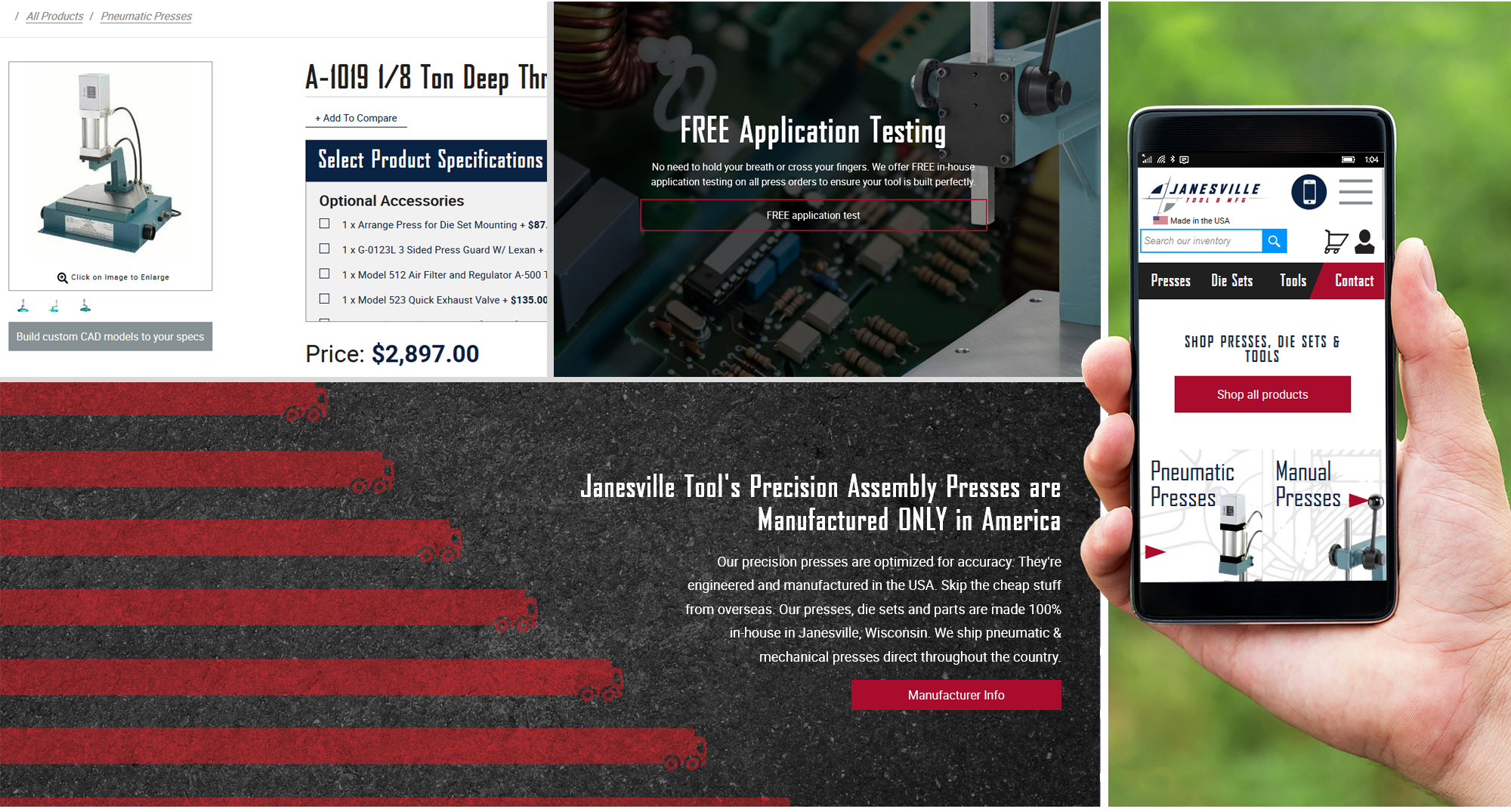 Industries looking for high-quality, US-made presses and die sets look to Janesville Tool & Manufacturing. When this manufacturer needed a high-quality website, they looked to iNET Web.
Janesville Tool & Manufacturing
A Wisconsin-based manufacturer of industrial shop presses, die sets and tools with a history dating to the 1950s, Janesville Tool and Manufacturing needed a website to bring them into the 21st century. That meant iNET Web was their best choice.
Website Dilemma
An old website with a shoddy design, skimpy information on their product line, lousy photography, and a total lack of search engine optimization had Janesville Tool & Manufacturing on the fast track to internet obscurity. iNET Web's crack team of developers, programmers and SEO specialists set about creating a fresh new look and modern functionality.
Technology Implemented
Logo Design – Graphic Design – Creative Genius Branding & Copywriting– Search Engine Optimization –CSS – JavaScript – HTML – jQuery – Content Management System
Outcome
The new website is not only a drastic visual improvement over their old site, it also does a far better job or representing the quality of their product line. Cool features like an online CAD modeling program for prospects to input their specifications for a custom press add to the appeal.
With a healthy infusion of iNET Web's search engine optimization, Janesville Tool's website now consistently ranks at the top of search engine results for all their products and sales have been steadily rising. Which just goes to show why a great website is your best marketing tool.