MJ Equipment
When this industrial lift equipment company needed to quickly find a new web host for their website, iNET Web rose to the challenge.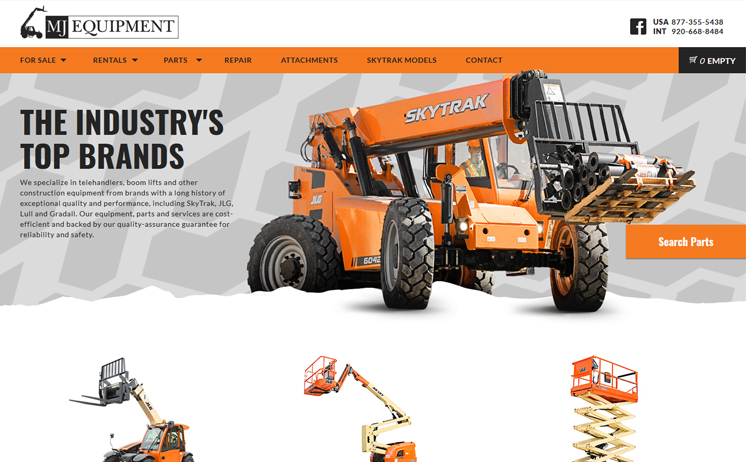 Click the links above to learn all about the unparalleled web marketing services that provided MJ Equipment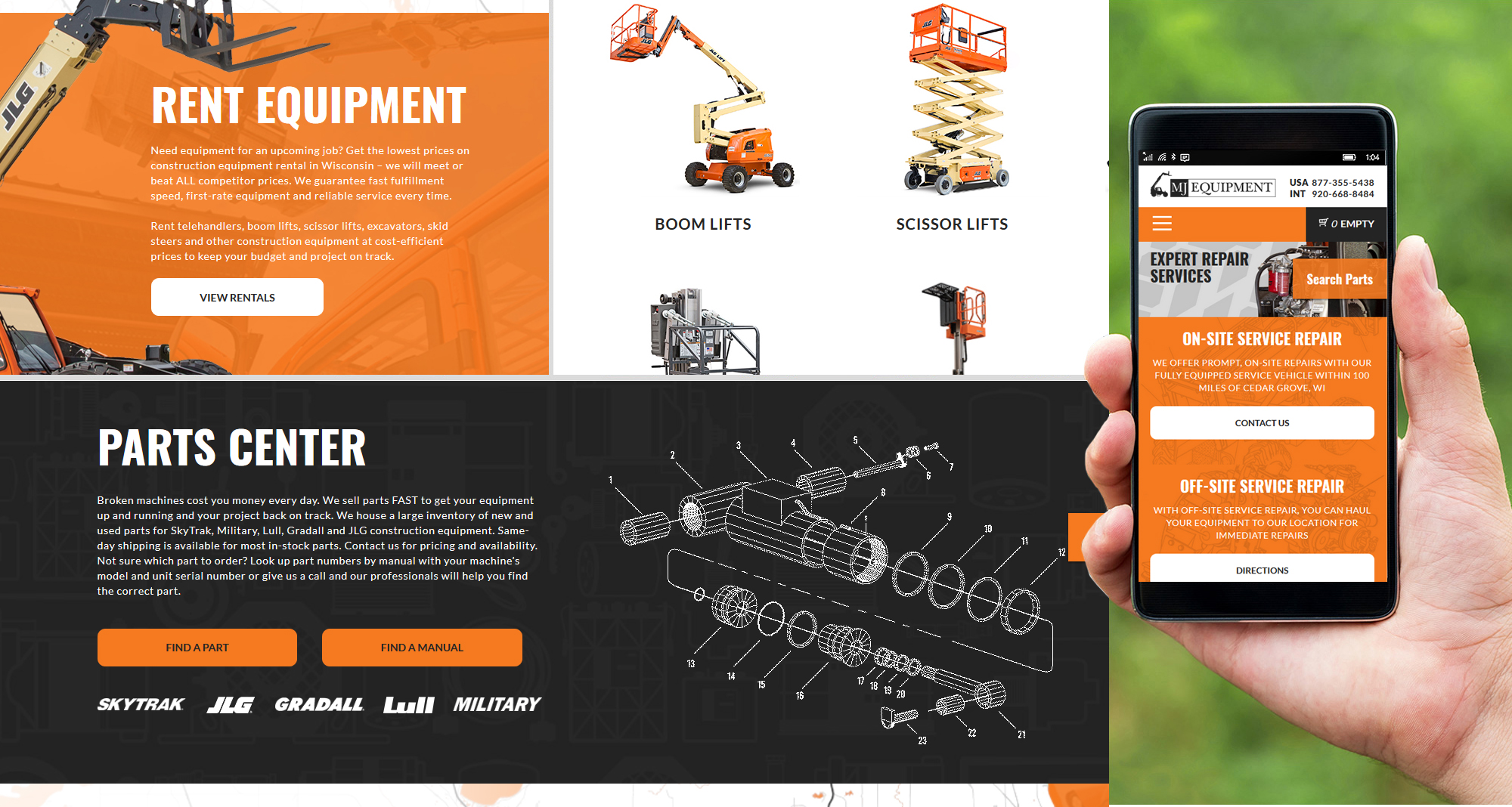 MJ Equipment
Based in Cedar Grove, WI, MJ Equipment sells and rents telehandlers, boom lifts, scissor lifts and replacement parts from some of the industry's leading manufacturers. With 20+ years of experience, a service area anywhere within 100 miles of Cedar Grove, and some of the best pricing in the business, they're well poised to dominate their market.
Website Dilemma
MJ Equipment had a web host who decided they didn't want to host websites anymore. They had to quickly find a new web hosting partner who could smoothly transition their existing site to a new platform. There was more to it than just a few mouse clicks, though. The project involved a complete rework of the site with a mobile responsive design so it would display properly on mobile devices.
Technology Implemented
Layout and design – Search Engine Optimization – Responsive Design –eCommerce – Copywriting – Content Management System – HTML –CSS – jQuery –HTML
Outcome
iNET Web designed a professional-looking website that includes detailed information on all the lift equipment MJ Equipment carries, as well as the manuals for the equipment. The new site looks as great on tablets and cell phones as it does on desktop computers. With ongoing SEO work on the site, MJ Equipment has steadily risen to the top of search engine results pages.