Clearflo Plumbing
For an affordable alternative to buying a water heater, check out ClearFlo Plumbing's water heater rentals. For a profitable alternative to PPC and social media, look to iNET Web for a profit-generating website.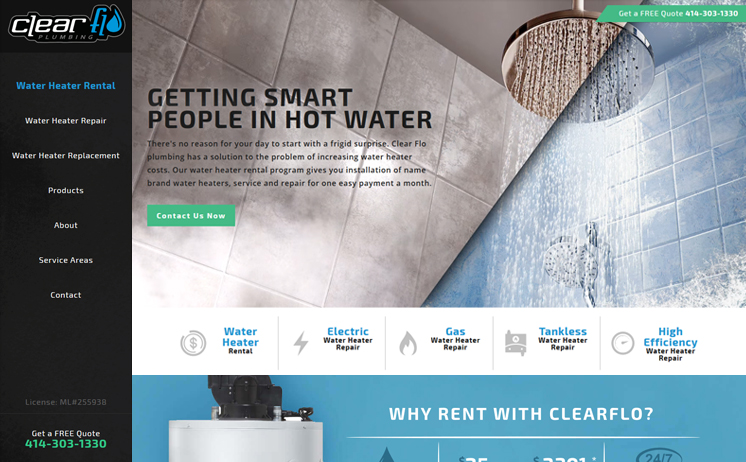 Responsive:
iNET developers have designed a seamless desktop to mobile transition with Clearflo Plumbing's website. With the majority of today's web traffic originating from mobile devices, responsive web design is essential to success.
SEO:
Ongoing search engine optimization by iNET has placed Clearflo Plumbing in front of the pack. Appearing at the top of search results is crucial to success on the web today.
Copywriting:
Through the mastery of writing, copywriters at iNET have made Clearflo Plumbing's website a valuable and meaningful resource for everyday consumers in search of plumbing services.
Custom Programming:
Experienced web developers at iNET have built a custom website for Clearflo Plumbing from the ground up. iNET developers build sites from scratch with the latest web technologies and never use slow and unwieldy templates.


Click the links above to learn all about the unparalleled web marketing services that provided Clearflo Plumbing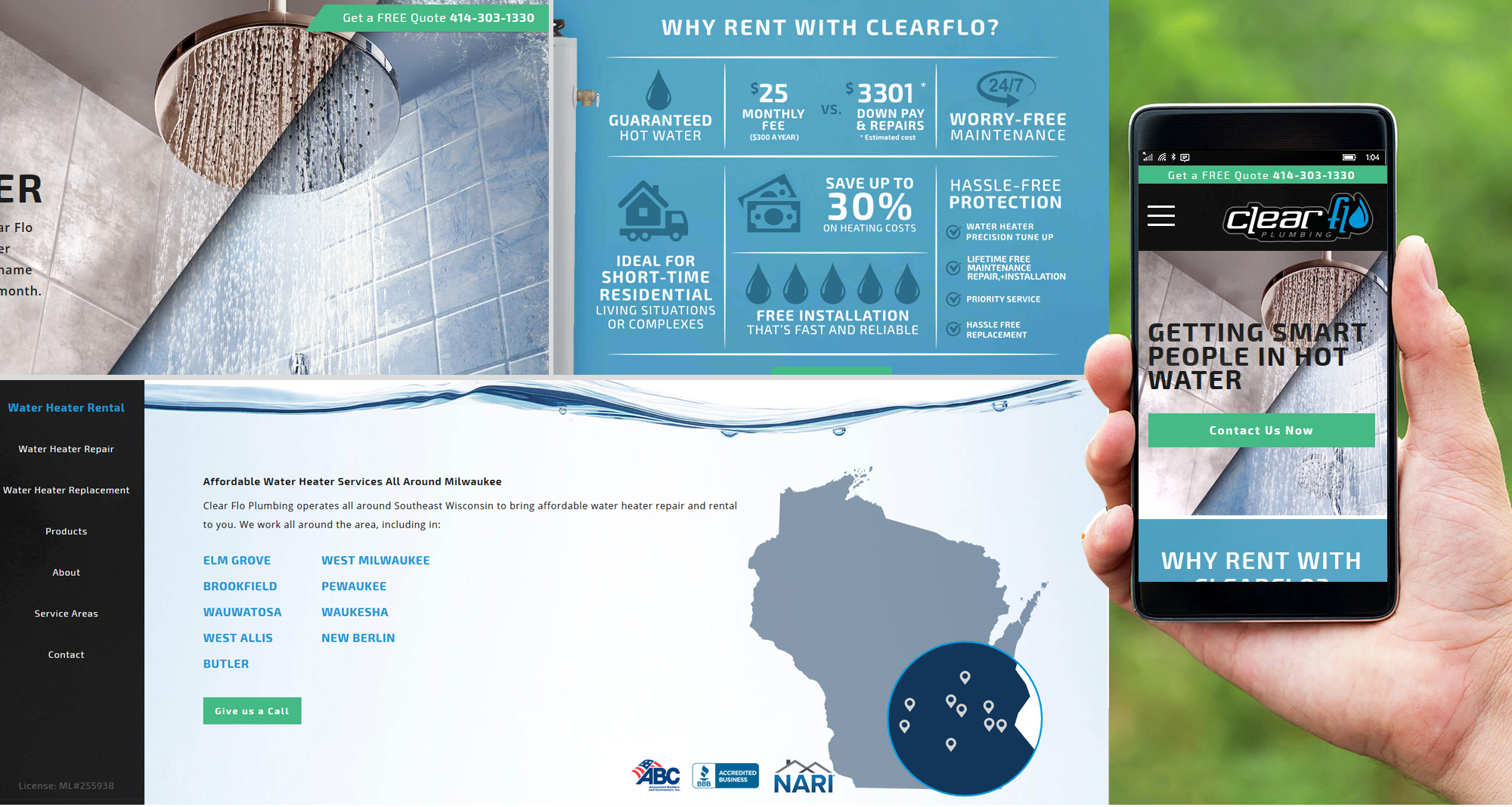 Clearflo Plumbing
ClearFlo Plumbing offers a unique water heater rental service. For $25 a month, they'll install, maintain and repair a water heater. Besides saving homeowners money upfront, it also spares them the hassle and expense of maintenance and repair.
Website Dilemma
ClearFlo had a website before coming to iNET Web, but it didn't represent their business well and it wasn't bringing them new leads. They not only needed a redesign of their site, they needed it to display on cell phones and tablets, which is increasingly becoming how most consumers search online.
Technology Implemented
Layout and design – Search Engine Optimization – Responsive Design – Copywriting – Content Management System – HTML –CSS – jQuery –HTML
Outcome
iNET Web gave ClearFlo a complete graphic design overhaul with mobile responsive capability. The new site looks great, works great and is generating more leads for ClearFlo than they've ever received from a website. With ongoing SEO work on the site, it's rapidly rising to the top of search engine results pages for the keyword phrases most commonly used by prospective customers.