Empire Painting
Everyone knows a fresh coat of paint gives a home or business a whole new look. A fresh website from iNET Web worked wonders for bringing new business to Empire Painting.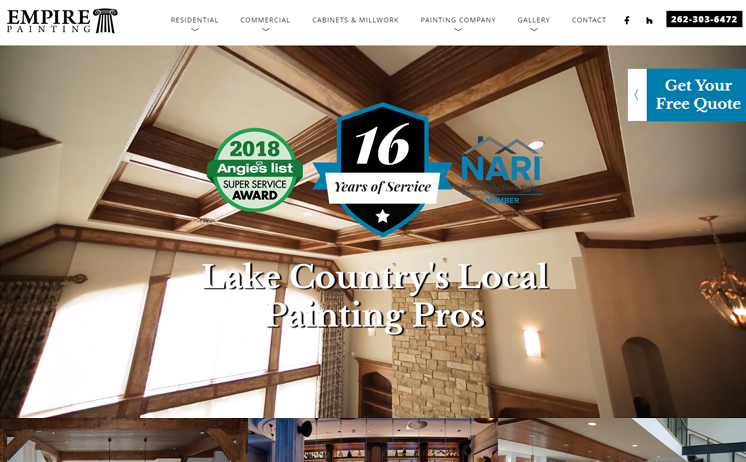 Responsive:
The Empire Painting website was designed to fit onto any type of screen. From phones to desktop computers, anyone can see what Empire has to offer.
SEO:
Empires are built on strong foundations. iNET SEO is what makes the Empire Painting website rise above the rest.
Copywriting:
While a picture is worth a thousand words, the Empire Painting site still needed some writing. iNET copywriters filled in the details for customers who want to know more about Empire painting, cabinet, and millwork.
Custom Programming:
Empire Painting needed a highly visual site to show off all their work. iNET developers went above and beyond creating a great space for showcasing photo and video of Empire Painting work.


Click the links above to learn all about the unparalleled web marketing services that provided Empire Painting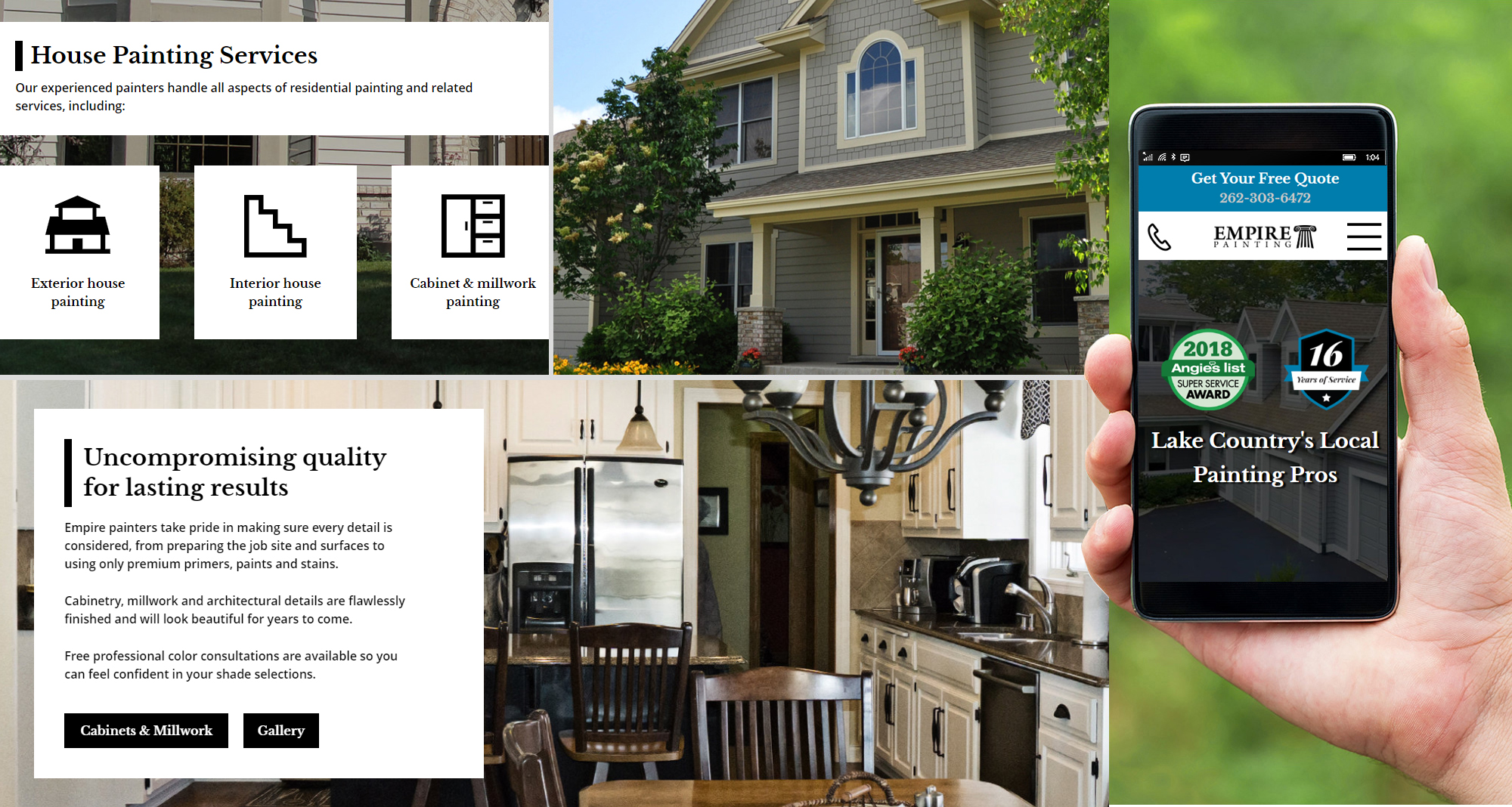 Empire Painting
Delafield-based Empire Painting is a full-service residential and commercial painting contractor with a 15+ year reputation for quality workmanship. They take great pride in attention to detail, which is likely what lead them to iNET Web.
Website Dilemma
Empire Painting came to iNET with a Wordpress website someone in their office had put together. At first glance, it looked nice enough, but navigating the site was disaster. To make matters worse, the site had minimal content and virtually no search engine optimization.
Technology Implemented
Creative Genius Branding & Copywriting – Layout and Graphic Design – Mobile Responsive Design – Search Engine Optimization – Programming – Content Management System – HTML –CSS – jQuery
Outcome
iNET Web created a professional-looking website with search engine optimized content to ensure prospective customers find Empire Painting when looking online for painting contractors in the southeast Wisconsin area. Their new site not only looks great, it's easy to navigate and covers all the services they offer.