Durham Hill
Just like a beautiful website shows users you're the real deal, SEO proves your value to search engines. A responsive, user-friendly website like this one makes all the difference for local, seasonal businesses like Durham Hill.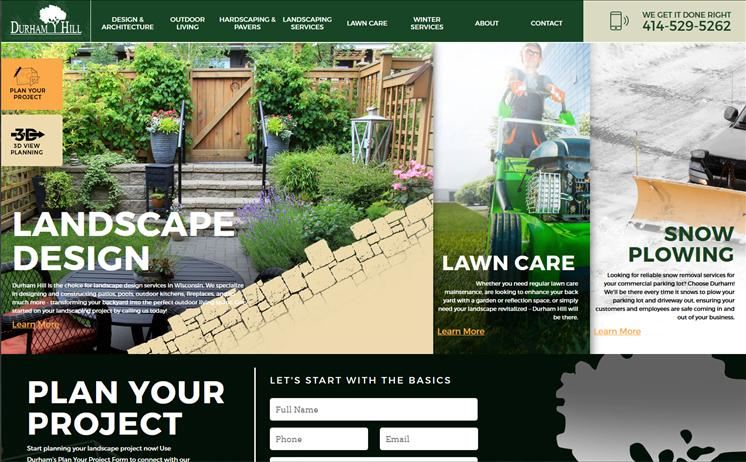 Click the links above to learn all about the unparalleled web marketing services that provided Durham Hill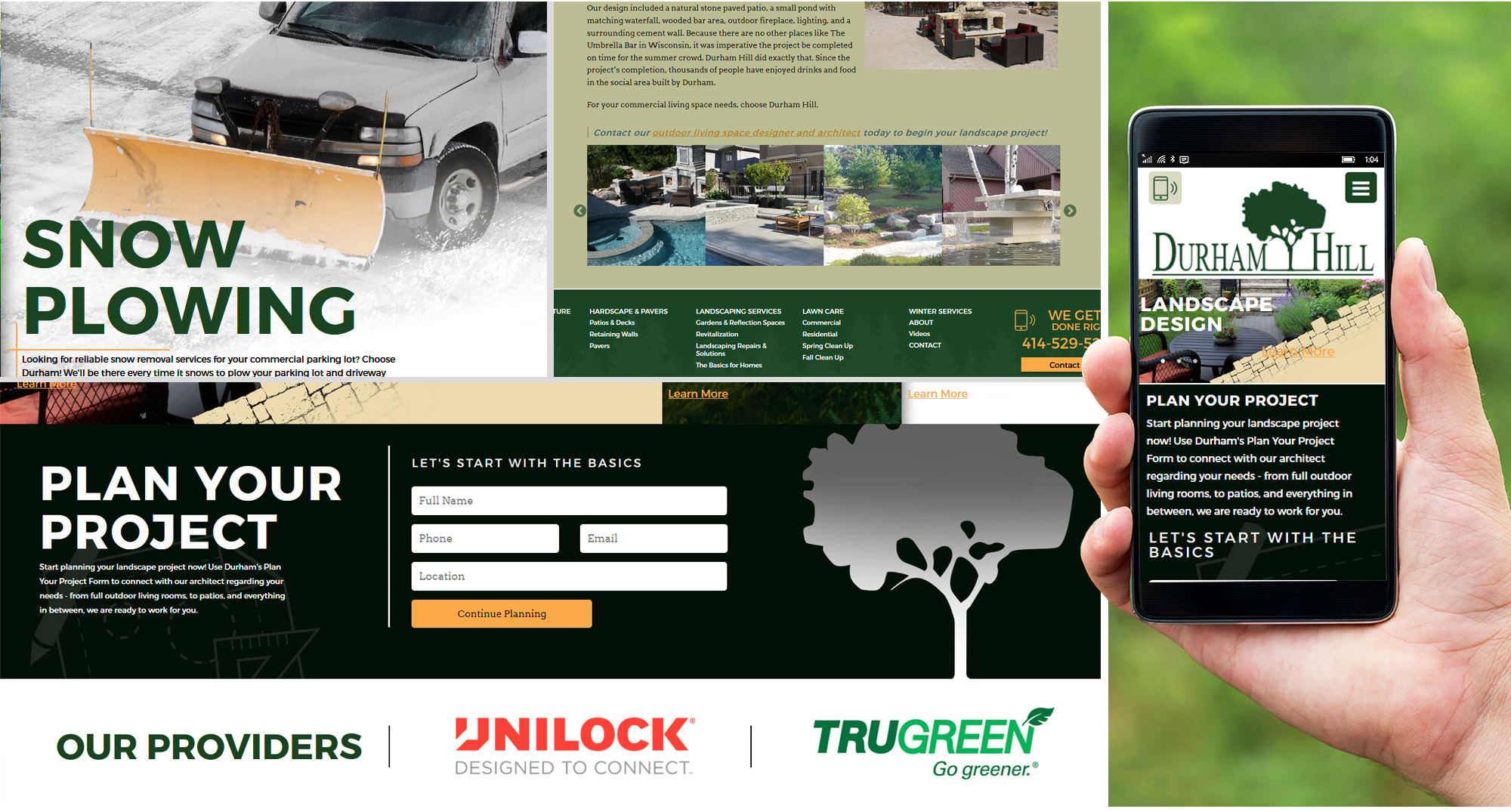 Durham Hill-
A residential and commercial landscaping business, this Muskego-based landscaper specializes in challenging, large-scale landscaping projects and brings over 35 years of experience to every job. In the off-season, their specialists provide snow removal services throughout southeast Wisconsin.
Website Dilemma-
Durham Hill had a dated looking website that didn't capture the scope and quality of the company's work. About all most of Durham Hill's employees liked on their old site was the color scheme. They needed a site to appeal to the high-income market most likely to invest in the type of large scale landscaping work Durham Hill does.
Technology Implemented-
Layout design – CSS – HTML - Search Engine Optimization – Flash - Plug-in javascript – Content management system
Outcome-
iNET created an entirely new look for Durham Hill while retaining the color palette of the existing site. Incorporating hundreds of photos showcasing landscaping work, the new site conveys the full scope of Durham Hill's capabilities. The search engine optimization techniques iNET deployed throughout the content have been steadily driving new prospects to the site.
Contact iNET-Web Now for a fresh, clean and profit-generating website for your company.