Total Care Dental
Total Care Dental promises a better dental experience in every regard. When they needed a better website in every regard, they made an appointment at iNET-Web.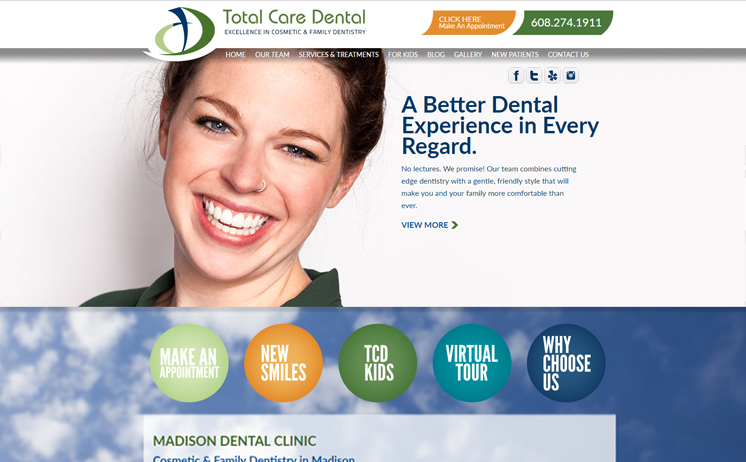 Click the links above to learn all about the unparalleled web marketing services that provided Total Care Dental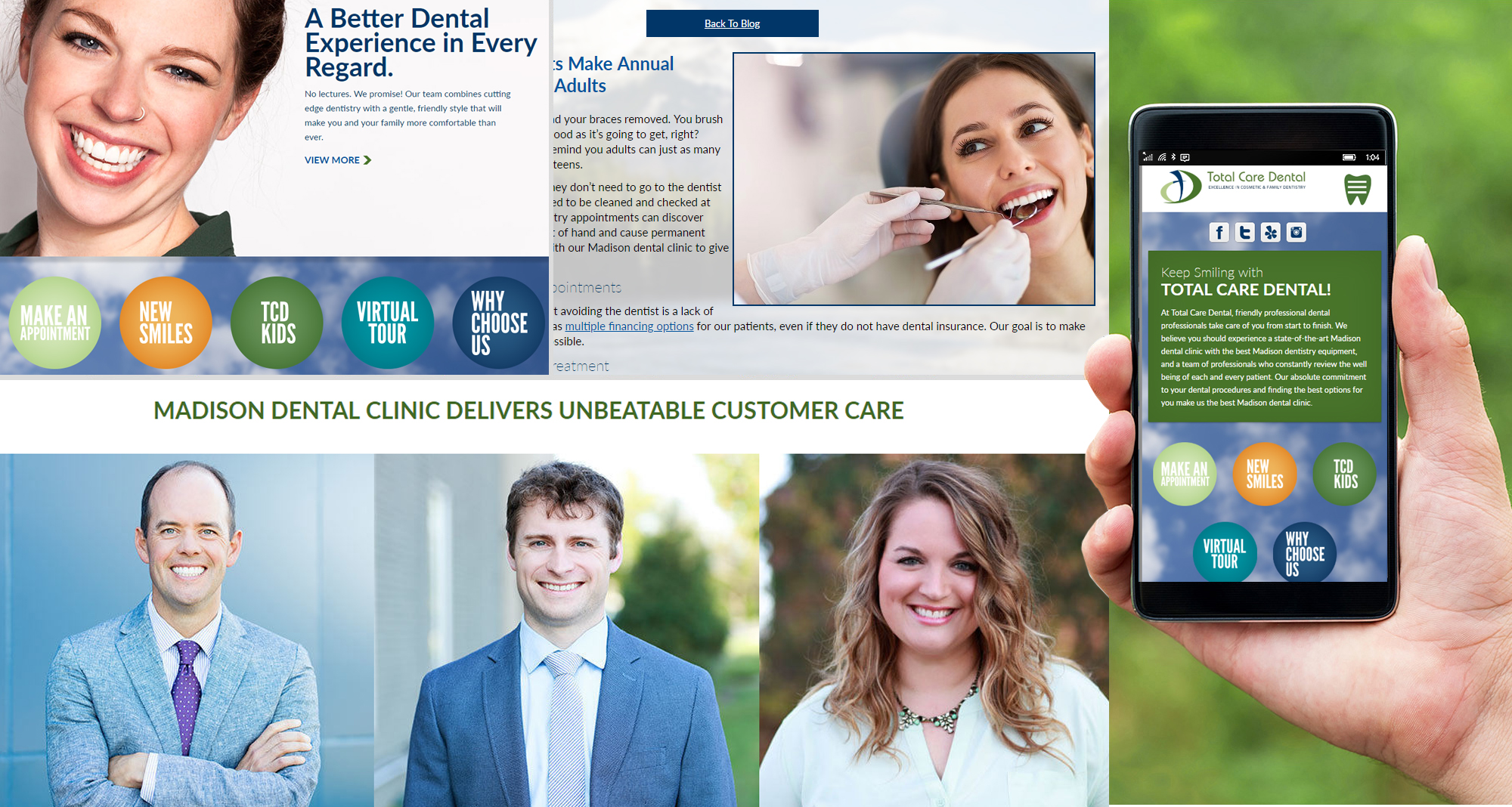 Total Care Dental
Based in Madison, Total Care Dental specializes in cosmetic and family dentistry. Combining cutting edge dentistry with a gentle, friendly style, they strive to overcome the fear of dental work that keeps so many patients from seeing a dentist.
Website Dilemma
Before coming to iNET in 2010, Total Care Dental had a basic website that left a lot to be desired. All their services were crammed onto a single page, and it was difficult for prospective patients to find anything. Just as bad, the website wasn't showing up in search engine results for the topics most commonly searched online by prospective patients.
Technology Implemented
Creative Genius Branding & Copywriting – Layout and design – Search engine optimization – Content Management System – HTML –CSS – jQuery –HTML
Outcome
The new website iNET developed is all about making the user experience easier for patients. Anyone can find the cosmetic, restorative, or preventative services they need in a few easy clicks. A growing gallery showcases cosmetic success stories, and radio ads reach listeners across the state. Online inquiries are up, new patients are scheduling appointments in growing numbers, and their staff has grown to keep up with the new business they're getting. It's all giving these dentists a lot to smile about.