Hyde Environmental Inc.
Environmental site assessment and remediation is a complex field. For the Hyde Environmental consulting firm, they needed a website to help them stand out for Phase I & II site assessments, investigations, and remediation.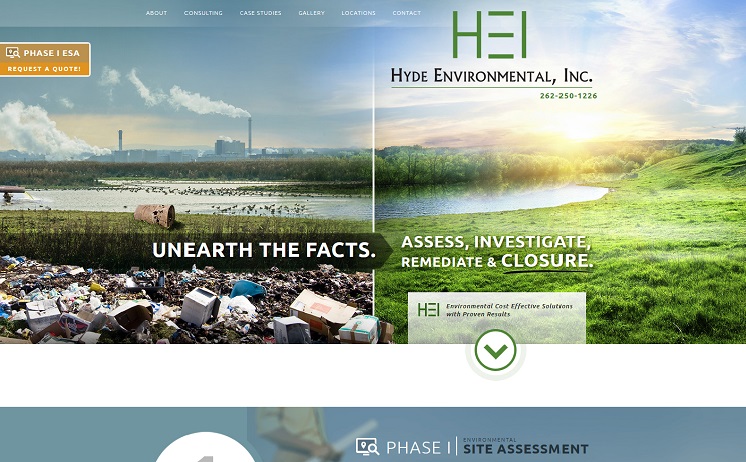 Click the links above to learn all about the unparalleled web marketing services that provided Hyde Environmental Inc.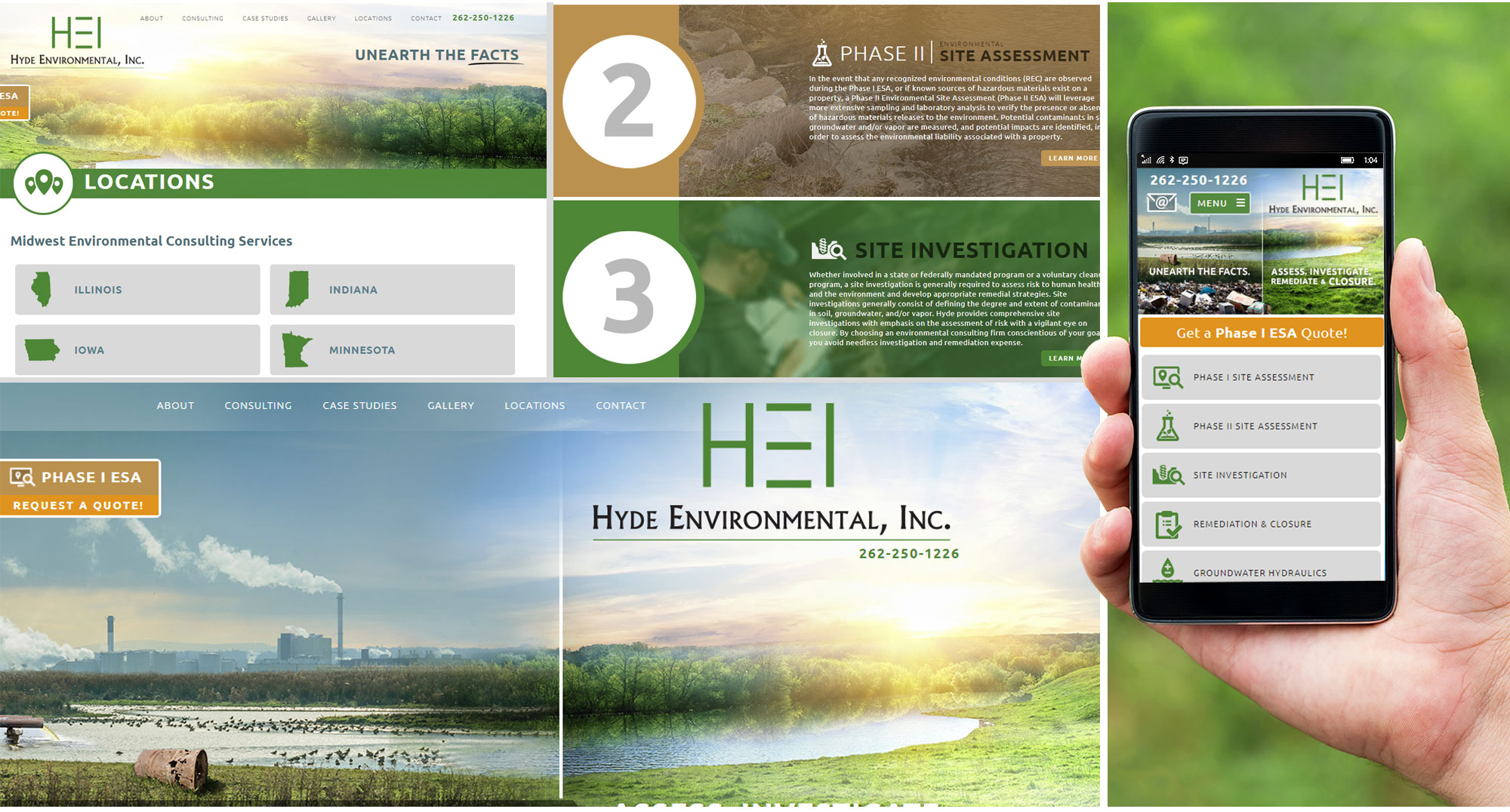 Hyde Environmental Inc. - Web Marketing for Environmental Site Assessment
Hyde Environmental Inc. provides site assessment, investigation, and remediation services. As part of a very important but niche business, they needed a way for clients to find their website.
Website Dilemmas
The existing Hyde website lacked the basic information needed to tell clients about their services. For years, there were only 3 links and no easy way to find a list of their compliance work. They also lacked search engine optimization, making it hard for clients to find the website in the first place.
Technology Implemented
Search engine optimization – Layout design – Content Management System – HTML – Creative Genius – CSS – Flash – jQuery
Outcome
With a new website design from iNET, clients looking for specific environmental assessment services can find the Hyde website easily. Each service is easy to find in a dropdown menu, so no more digging around.
There is also an entire section of the site dedicated to real case studies to give clients an idea of Hyde's experience. There is also a project gallery showing their work in action.