Chandler Bats
Websites need to knock it out of the park more than ever when it comes to online search engines. iNET-Web hit a home run designing the new website for Chandler Bats.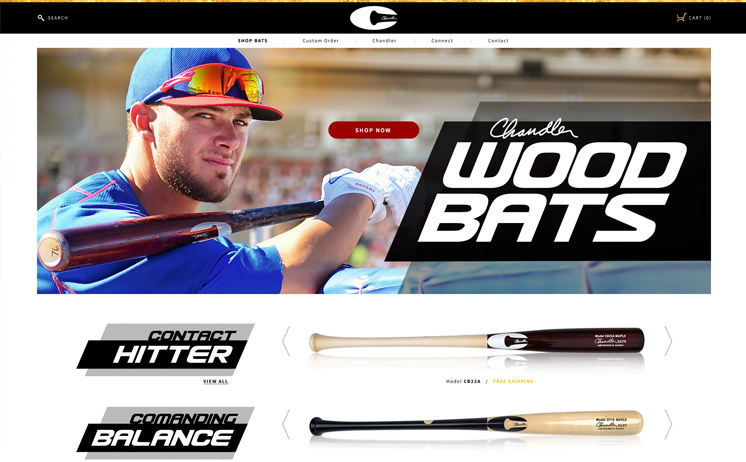 W
Maybe you're bored in the dugout when you decide to order a new bat. The responsive design of Chandler Bats means you can buy your next bat all from your smartphone.

Click the links above to learn all about the unparalleled web marketing services that provided Chandler Bats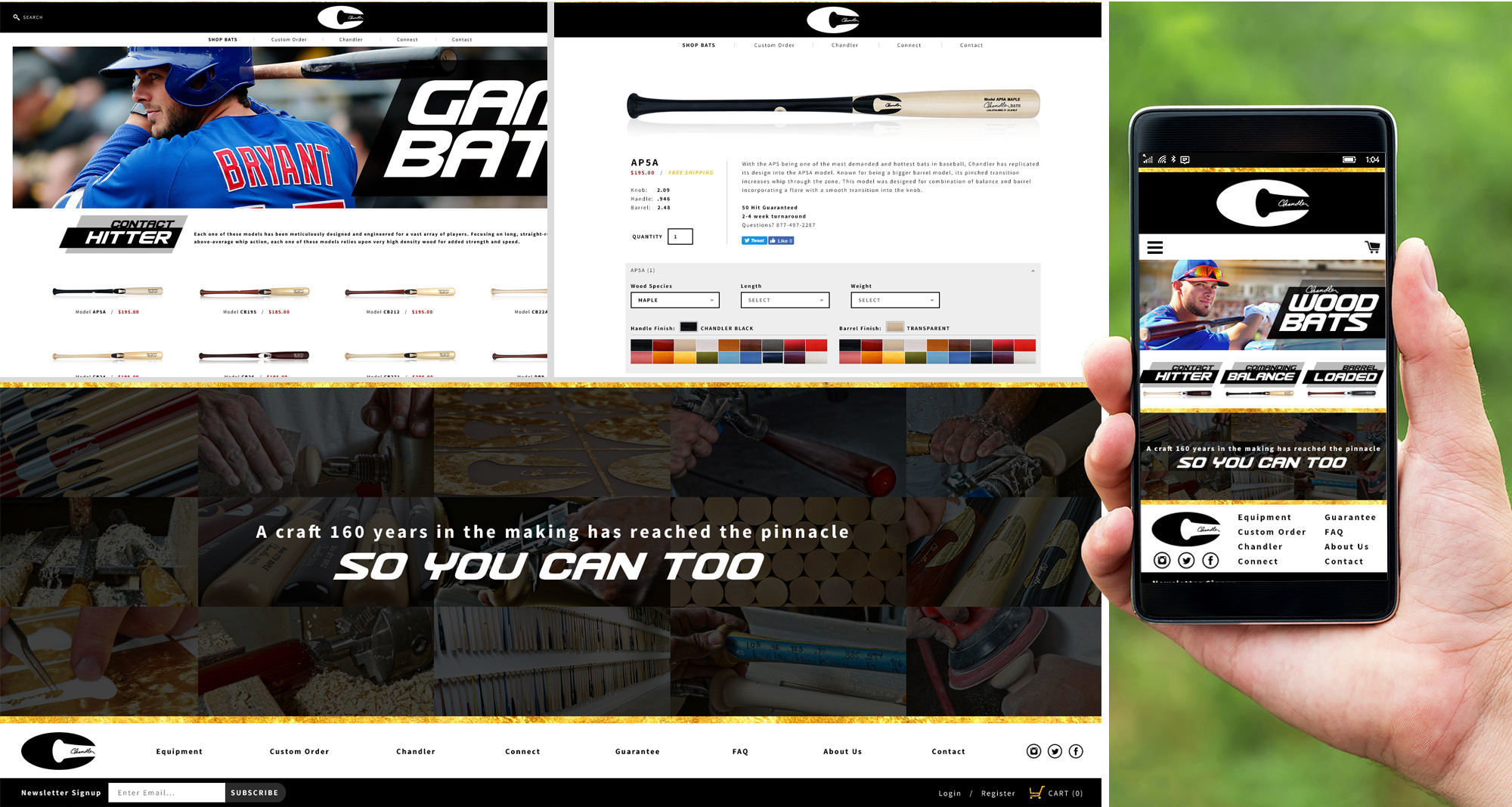 Chandler Bats
America loves its peanuts and Cracker Jacks. Polls even reveal the majority of baseball game attending Americans don't care if they ever get back. iNET Web calls that dedication. America's beloved past time deserves beloved time-tested equipment. Enter Chandler Bats.
Chandler's bats are masterpieces of craftsmanship. They are the literal gold standard in the industry. Chandler emblazons each impeccable bat with a 22 karat seal. It is a mark of quality and a promise to players that they are using a priceless, fastidiously engineered instrument. It enhances players' RBIs and their experience of the game. iNET Web loved Chandler's value-add and wanted to improve Chandler's own RBI (revenue batted in).
Website Dilemmas
Chandler Bats had an e-commerce website. It was designed to be accessible through PC using a standard web browser like Internet Explorer. The problem? Chandler's target market consists of minor and major league baseball players and coaches who travel constantly. They have limited access to desktops. Chandler needed a portable interface so players could order their bats from the team bus while they're on the road. It needed responsive design.
Technology Implemented
Responsive design – CSS3- Java Script- SEO – Webpage Design—Copy Writing
Outcome
iNET Web's computer programmers are the go-to experts in responsive design. The growing need for responsive designs is best illustrated with a quote by renowned experience designer Josh Clark: "Content is like water." When water is poured into a cup, the liquid shapes to the cup. When it is poured into a tea kettle, it shapes itself to the kettle and so on. INET Web's programmers liquefied Chandler's content. Using a method called CSS3, iNET programmed the pages using relative units such as percentages rather than fixed units such as pixels or points, so Chandler's full site can be accessed on the go.
The result was brilliant, flexible content that allowed Chandler Bats mobile ballplayers to buy their new favorite bats from their mobile devices even during the seventh inning stretch. iNET Web also took pride in how quickly Chandler was winning on search engine rankings. SEO and responsive design are two of the many ways we root root root for our clients. If they don't win… it's a shame.
Winning is iNET Web's ballgame. Contact iNET Web, so we can win for you.