T.H. Stemper Co.
When you sell church supplies online, you don't have a prayer of making it without a search engine optimized e-commerce website—which is why T.H. Stemper Co. puts their faith in iNET Web.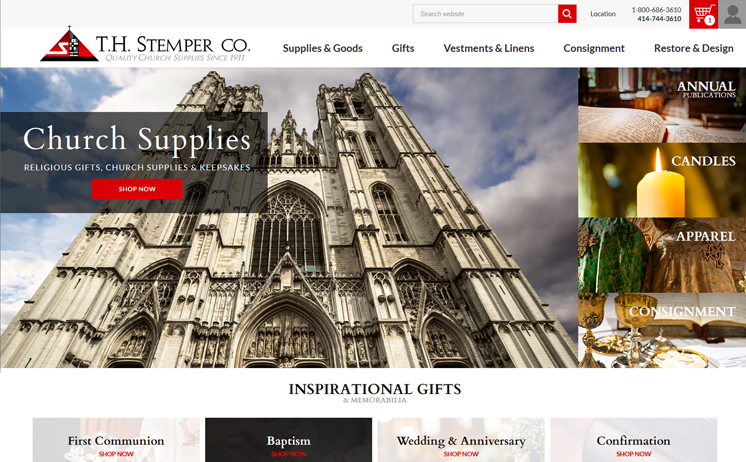 Click the links above to learn all about the unparalleled web marketing services that provided T.H. Stemper Co.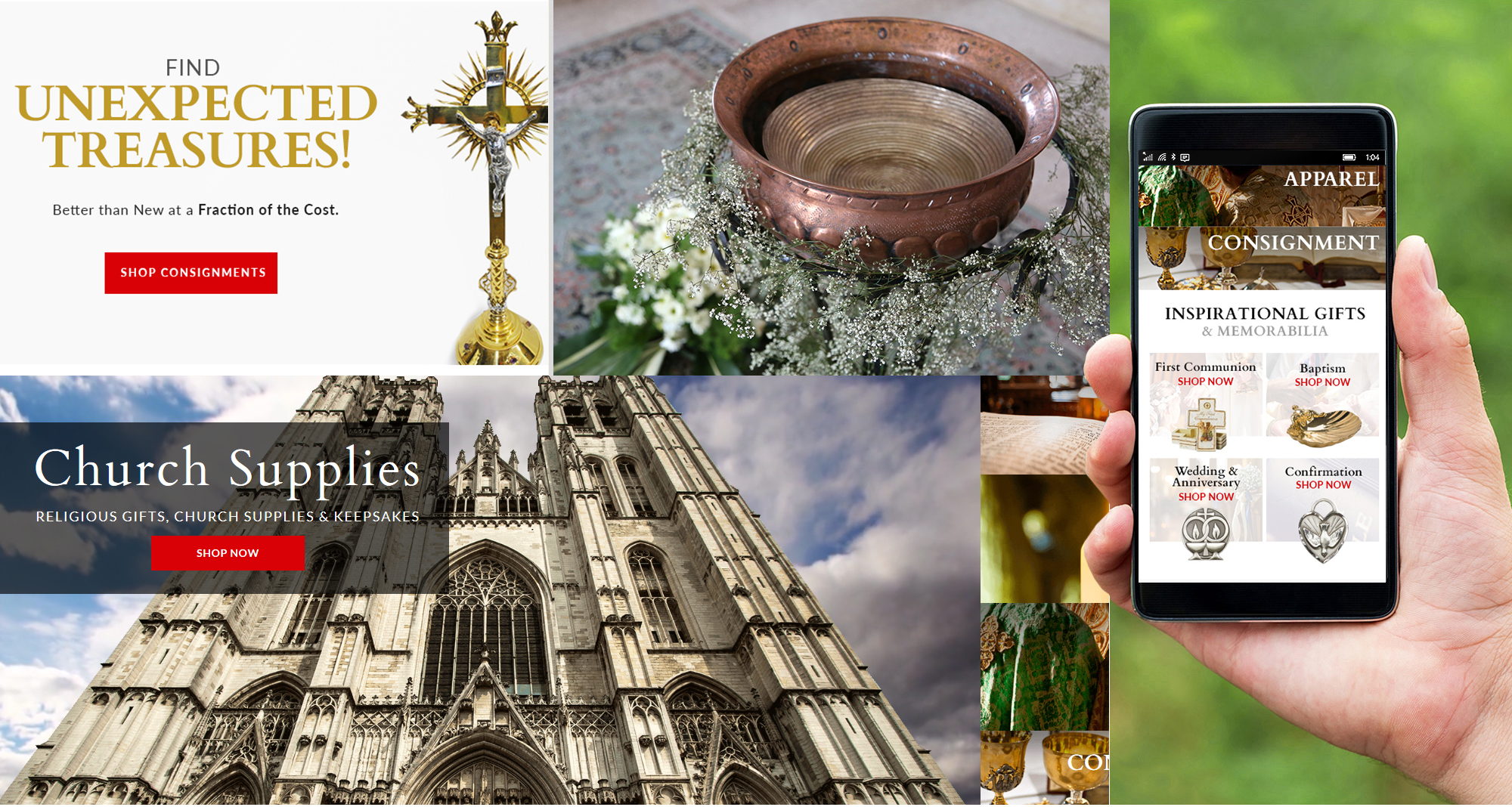 T.H. Stemper Co.
A family-owned church supply company in business since 1911, the Milwaukee-based T.H. Stemper Company has a national reputation for exceptional products and service. A long-time client of iNET Web, they understand the changes in the marketplace that necessitate a strong online presence.
Website Dilemma
T.H. Stemper Co. had a website iNET built for them years ago. They came back to us to have their site upgraded to a mobile responsive design so it displays perfectly on mobile devices and to integrate some new e-commerce technologies that weren't available at the time their website was originally built. We also made some design tweaks to improve the look of the site.
Technology Implemented
Layout and Graphic Design – Mobile Responsive Design – Search Engine Optimization – Programming – Content Management System – HTML –CSS – jQuery
Outcome
The new and improved website not only gives the T.H. Stemper Co. greater control over their e-commerce activities, it also displays perfectly on all mobile devices—which is, increasingly, what online searchers are using for browsing and shopping online.