MudTech
Once a two-man operation, now a booming mudjacking company serving clients throughout Southeast Wisconsin and Northern Illinois. With an expertly designed site and Creative Genius radio branding, Mudtech has risen to the top of search results and continued to grow.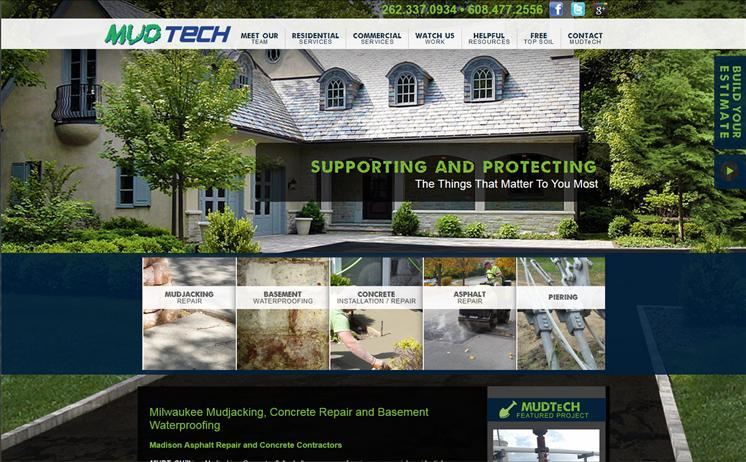 Click the links above to learn all about the unparalleled web marketing services that provided MudTech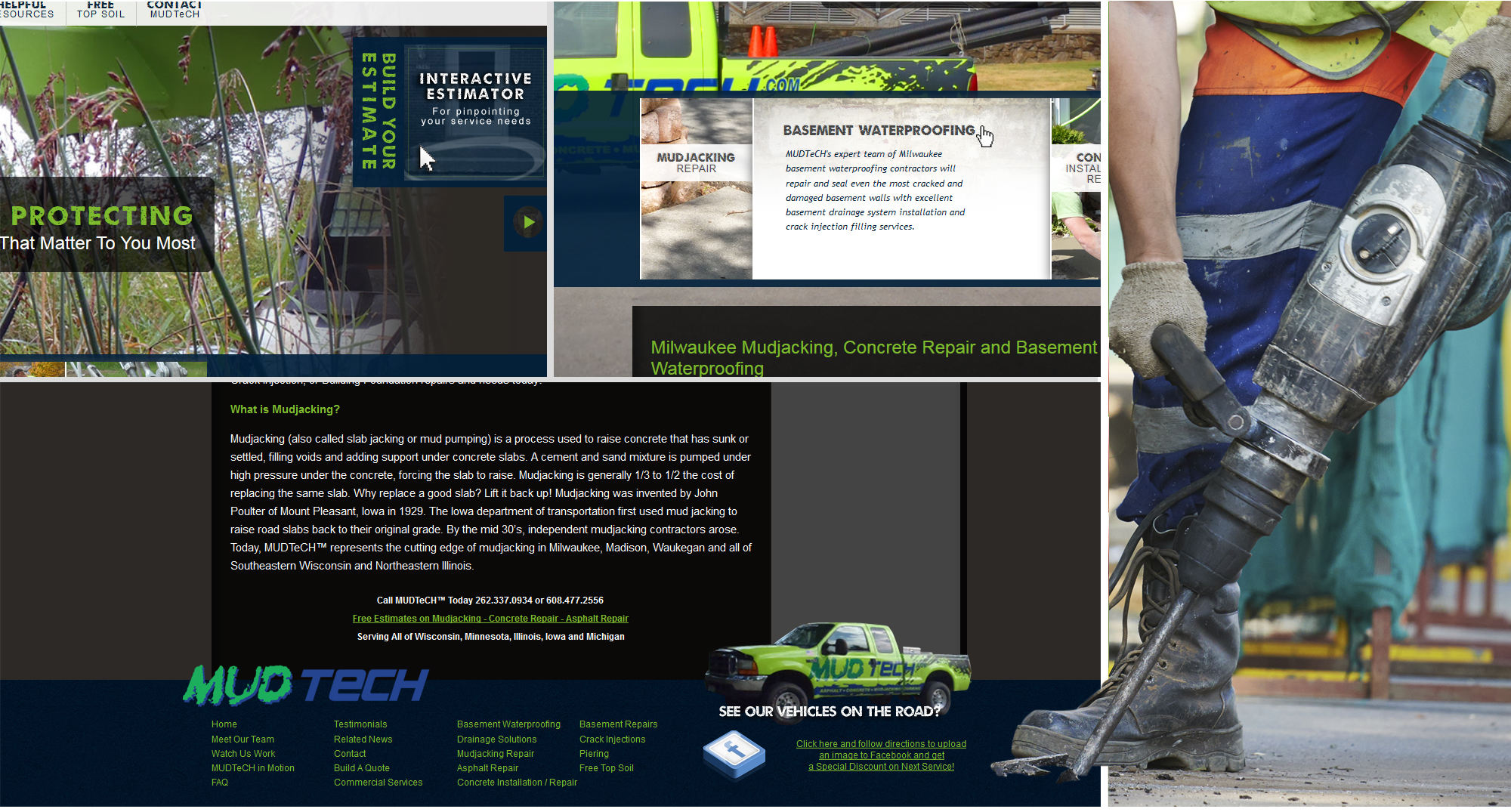 MUDTeCH
MUDTeCH services Southeast Wisconsin and Northern Illinois residents with commercial and residential asphalt repair, mudjacking, and concrete services. Owned and operated by American soldiers, MUDTeCH's dedication to customer satisfaction and superior work ethic makes them the top mudjacking company in the Southeast Wisconsin area. They have been a dedicated client of iNET Web since they first came to us in 2009, and we continue to help both their website and business grow.
Website Dilemmas
When MUDTeCH first contacted iNET web after hearing our radio ad, our number one goal was to build them a visually pleasing, easy to navigate, profit-generating website that would draw in legitimate leads from throughout the region. We wanted to keep the traditional fluorescent blue and green color scheme that so many MUDTeCH clients were familiar with, and radiate their already beaming reputation for excellence throughout their website.
Technology Implemented
2013 Conversion to Genesis content management system – Custom-designed free online instant estimate generator - Search Engine Optimization - Radio
Outcome
Thanks to the expert web developers and SEO content specialists at iNET Web, MUDTeCH was able to achieve 15 solid leads in one day alone! By utilizing strategic search engine optimization content, iNET helped MUDTeCH's annual traffic skyrocket. The dedication and hard work of MUDTeCH's crews, backed by iNET Web's profit-generating website strategies, has substantially boosted MUDTeCH's sales and leads to the point where their biggest concern now is how to keep up with all of the upcoming work.