Video Production
The wannabes will tell you "you don't want video" …Or they'll say "your hosting will increase a ton" …Or they'll just not answer when you say you want a video image piece—or maybe dozens of them—for your website. Keep in mind, the wannabe website developers prefer to stay in their comfort zone, doing things the way they always have, while YOU quietly pay in dollars, cents, and lost business forever.
Creative Marketing Videos Breathe Life into Your Site
At iNET, our creative genius leads us where no other web developer has gone before—with a giant leap for YOUR PROFITability. And we can't slow down—by skyrocketing the bottom line of our customers we're having too much fun to feel bad for sulking wannabes who don't push cutting-edge technologies the way we do.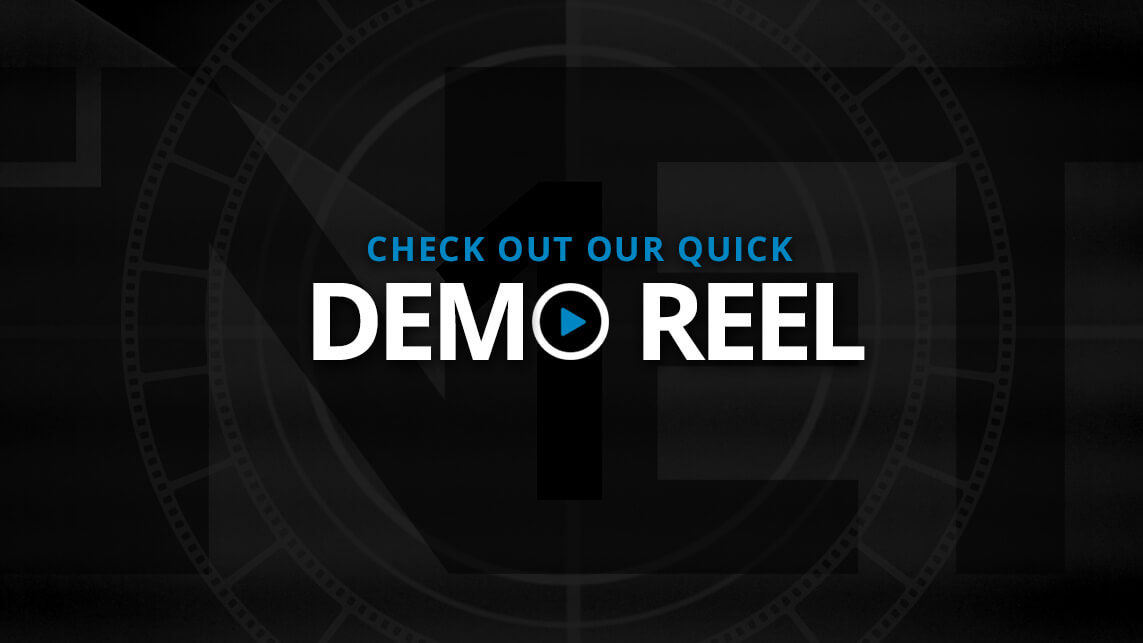 Don't be fooled: there's a long stretch of open road between iNET Web and the rest of the pack. iNET's creative geniuses develop stand-out Milwaukee video productions propelling iNET web customers above their competition, all while pushing the boundaries of web video productions—and your profits.
The only thing more mesmerizing than the stories our copywriters weave is when a compelling storyteller leaps off the page to talk directly to your soon-to-be loyal customers. A well-executed video with a captivating real human being – who doesn't look tacky or out of place – tickles increasingly short attention spans.
Seductive Videos Engage Your Customers and Throttle Your Sales
If you want to lure customers to your business, you'll need to show a little leg...er, metaphorically. Inviting visual morsels of your production or retail facility, your people in action, and the street view of your location gives the new customer (who just wandered in via effective SEO from iNET's experts, *wink*) a familiarity and comfort level before they pick up the phone or set foot in the door. With an intimate view of your business, shot by iNET's video production team, they'll know they've been led (by iNET's crafty SEO experts) to the right place.
Once upon a time, large media-rich video-laced websites were tough for the average website-browsing individual to view...but not anymore. The floodgates are now open for the types of beautiful video productions seen on so many of our top-quality websites. The video-hosting capabilities of iNET's sites are second to none.
iNET Helps Youtubers Optimize and Plan Content to Increase Subscribers
Youtube works just like a search engine. It follows trends and gives users content they find relevant. iNET already helps businesses make more money over the web, and we've started to help Youtubers, too. Our team of data nerds takes a deep dive into your niche market to find out what content will help you get the most views and most subs. iNET-Web helps all kinds of Youtubers grow their viewer base; including:
Product review channels
How to channels
And more
Full-Service Video Production for Commercial Web and Television
Not only does iNET handle filming of video for television ads, iNET's creative marketing experts conceptualize the television screenplay, while iNET graphic designers digitally build television ad layouts, and iNET web experts upload your Milwaukee video-based television production to your website—adding one more piece of iNET generated excellence to your business' web marketing image.
We've also got REAL news: iNET is a Google business photographer. Cutting-edge equipment allows us to capture superior quality 360 degree panoramic walkthroughs for companies exactly like yours. We get in, we get out, we post it, your clients love it, and thanks to this brief process, your revenue will be driven up. See an example here of a
360 panoramic business tour
made by iNET.