Finitura
A local Waukesha company needed a way to reach nationwide customers. iNET Web provided a custom developed ecommerce site for Finitura.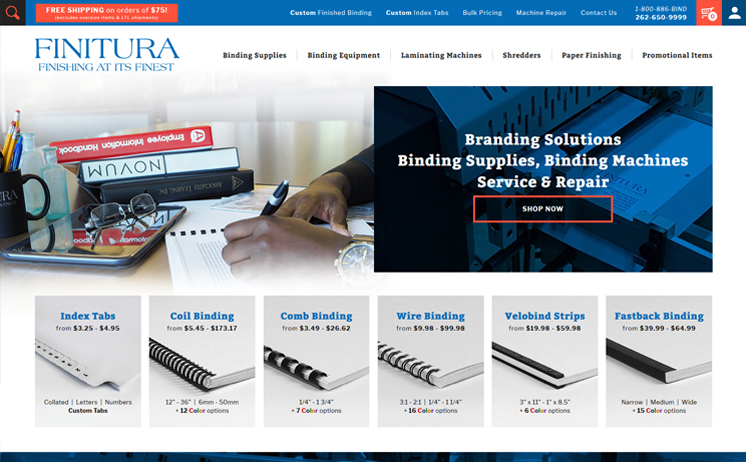 M
Changing the name of a company takes a lot of work. iNET branding services make the switch easier.

Click the links above to learn all about the unparalleled web marketing services that provided Finitura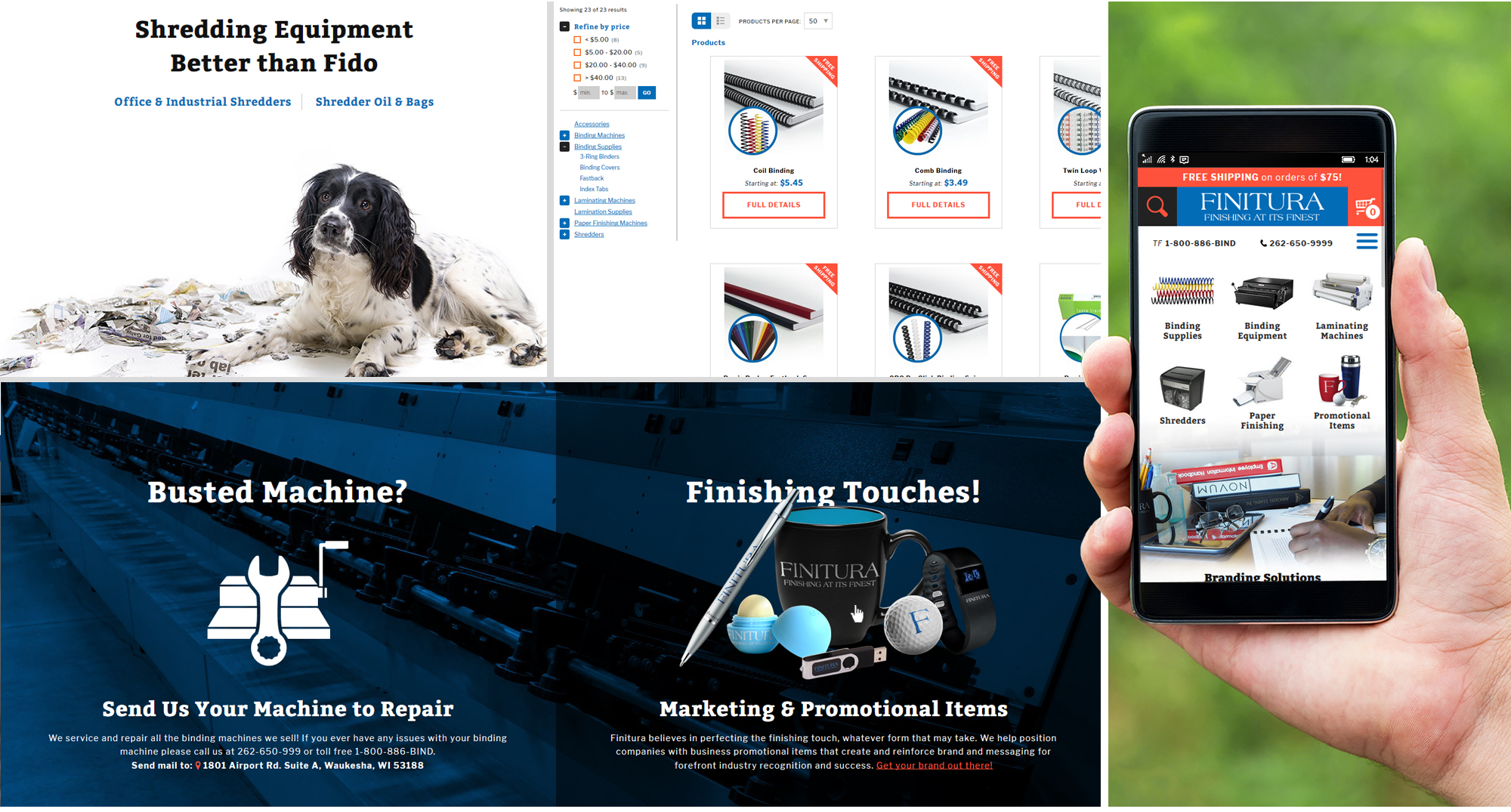 Finitura - Web Marketing for a Ecommerce Branding Solutions
Finitura provides branding solutions, binding supplies, and repair services on binding machines, cutters, and laminators. They needed an ecommerce website in order to sell their services to businesses nationwide.
Website Dilemmas
Finitura needed a high performing website to promote their nationwide sales and services. Their existing website needed to be updated to keep up with competitors and their web developer was not doing enough. Links were broken and it as hard for customers to find products. Further, Finitura was rebranding. Once known as Communication Packaging Services, they needed customers old and new to know their new name.
Technology Implemented
Search engine optimization – Layout design – Content Management System – HTML – Creative Genius – CSS – Flash – jQuery
Outcome
The new Finitura site uses attention-grabbing graphics to make shopping for binding supplies and equipment easier than ever. Businesses across the country can now find Finitura services no matter where they are in the US.
With iNET, Finitura easily tackled the challenge of rebranding. Their new website is welcoming to new customers and longtime partners.